The financial success of Saudi Pro League has significantly transformed the footballing environment in recent months, so there's a revolution in the air this summer. This summer, the Saudi Pro League has been on a shopping binge and 5 most expensive footballers and mind you, famous names from the European football fraternity joined the Saudi football clubs. This all started with Portugal's GOAT, Cristiano Ronaldo aka CR7.
As Cristiano Ronaldo joined Al-Nassr in December 2022, it was followed by kicking off a chain of events that has seen European football teams forced to let go of some of their best players. Not content with only bringing in Ronaldo, Saudi officials are striving hard to persuade other of the world's greatest players to follow CR7's lead.
Karim Benzema was the first big name to join Al-Ittihad. The entry happened after he gave goosebumps tothe world by announcing his intention to leave Real Madrid at the end of his contract. But this was only the beginning. Since Benzema made his move public, almost every high-profile European player has been linked with a move to Saudi Arabia.
Karim Benzema and N'Golo Kante quickly followed Ronaldo to Saudi Arabia, signing for Al-Ittihad. Ronaldo, Benzema, and Kante moved to Saudi Arabia for free and were rewarded handsomely. Still, the Saudi PIF, which owns Al-Nassr, Al-Ahli, Al-Ittihad, and Al-Hilal, transfer fees was something that they had to take care of.
It has been a revolutionising summer for the Saudi Pro League teams. But there is nothing to worry about; we are here to keep you updated. Here's the list of 5 most expensive footballers brought in by the Saudi football clubs in the summer of 2023.
Also Read: 10 Most expensive dishes in the World
The 5 most expensive footballers who moved to Saudi FCs
Neymar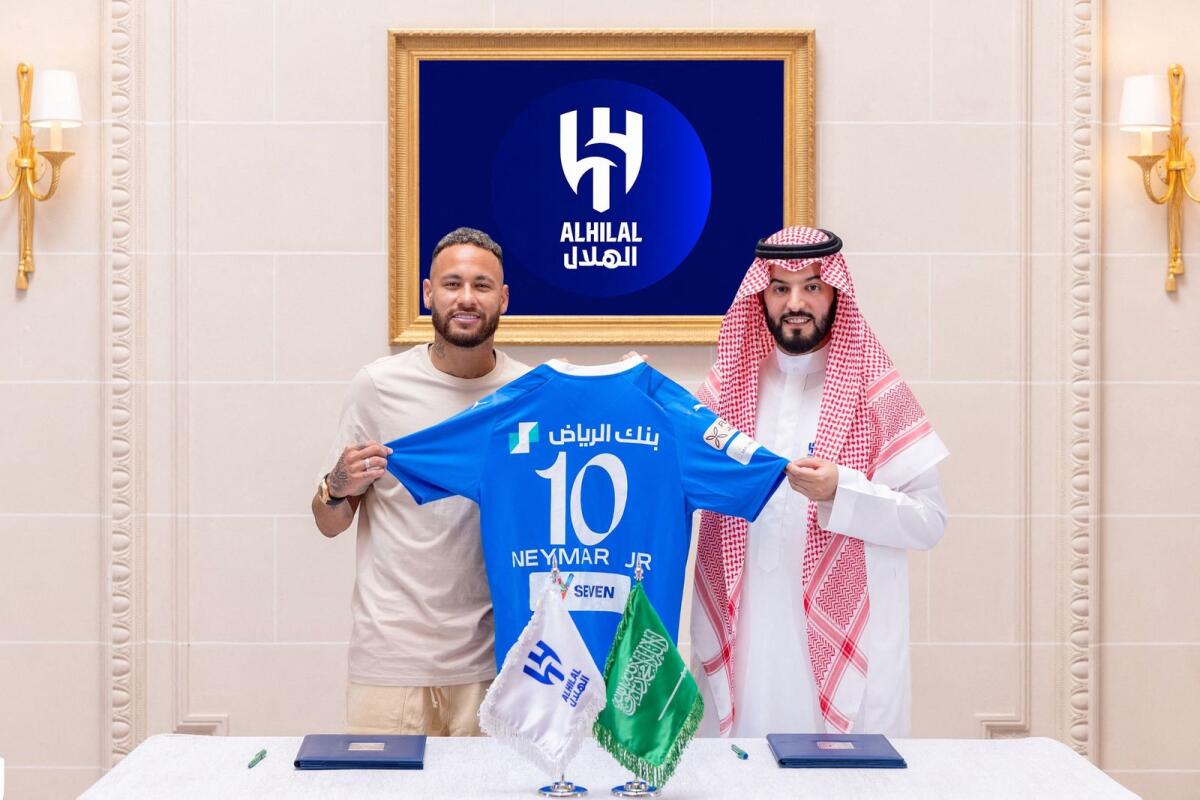 After a lot of rumours and news going around, the 31-year-old footballer and Brazil's joint all-time leading scorer ultimately left the Parc des Princes for a mega-money contract with Al-Hilal, who paid a rumoured amount of $98.6 million to get on board the talent that Neymar is.
After a successful spell at Barcelona, Neymar experienced an injury-plagued time in France, failing to win the Champions League or the Ballon d'Or, his two goals upon arriving at the Parc des Princes.
A romantic comeback to Barcelona never materialised, so now he stands to be one of the most expensive footballers to enter the Saudi football regime.
Also Read: Neymar's astonishing Saudi Pro League Contract
Otavio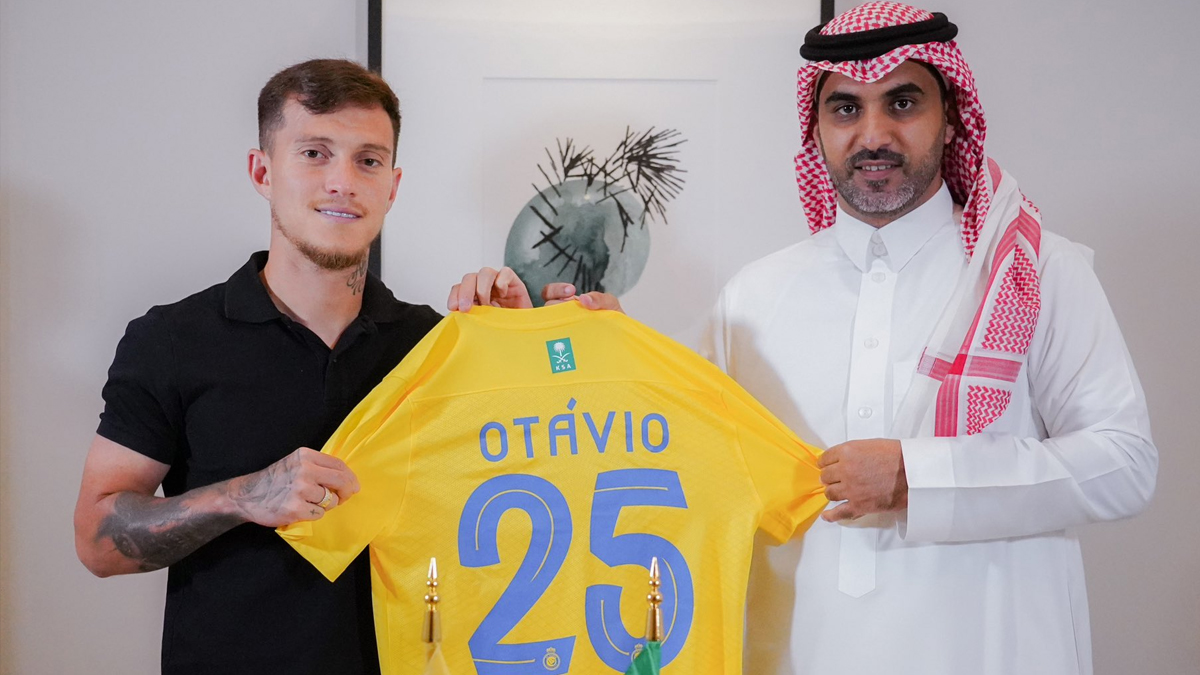 Otavio, the Portugal sportsman, spent seven seasons with Porto until joining Al-Nassr in late August 2023. The 28-year-old grew into a quality Premier League player, recording double-digit assists in his final four seasons at Porto.
But, like many other European players, he believed that the Saudi Pro League would provide the perfect challenge for the next stage of his career. Hence, he decided to join forces with fellow countrymen Cristiano Ronaldo and Sadio Mane to form a formidable front three.
Malcolm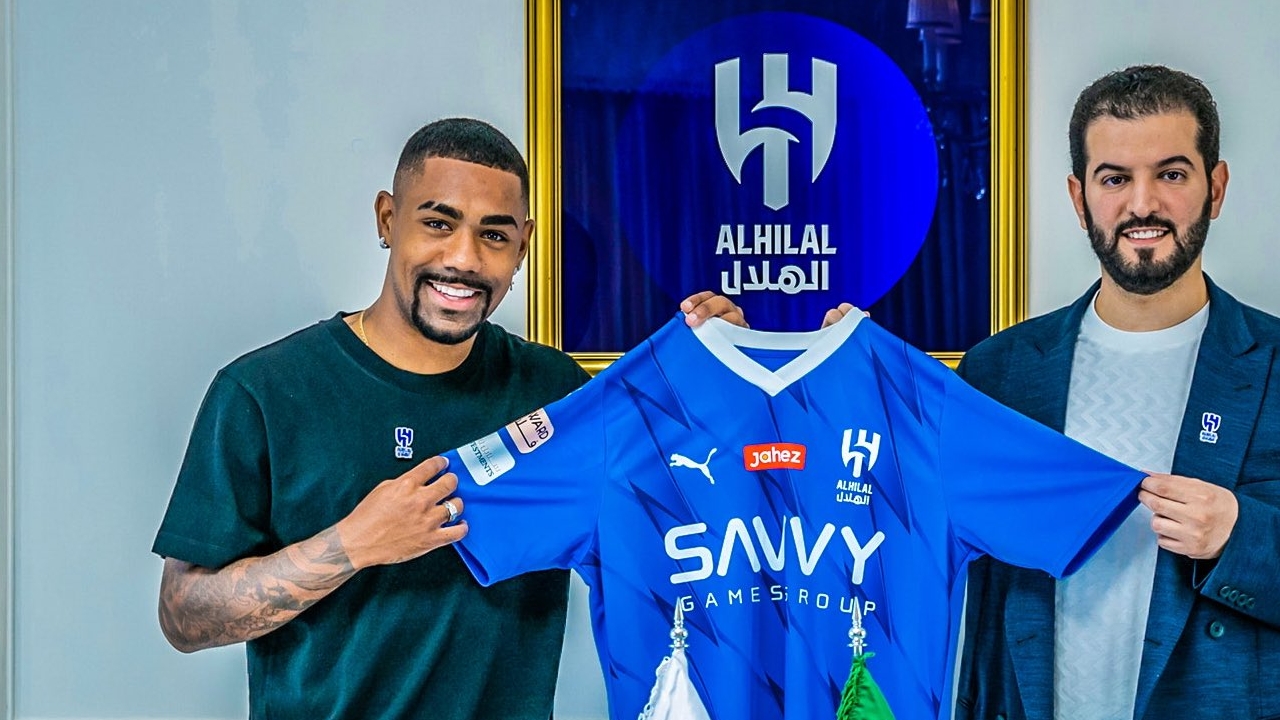 The former Zenit St. Petersburg winger is only 26 years old and has shared a dressing room with FC Barcelona players. Malcolm is best known for his disastrous transfer to Barcelona, which lasted only a year and resulted in four goals in 24 appearances.
Surprisingly, Barcelona made a €500,000 profit on the Brazil winger when they transferred him to Zenit one year later, despite Malcom's productive stay in Russia.
He scored 42 goals in just over 100 games for the club before Al-Hilal made him one of the most expensive Saudi Pro League players ever, paying €60 million.
Ruben Neves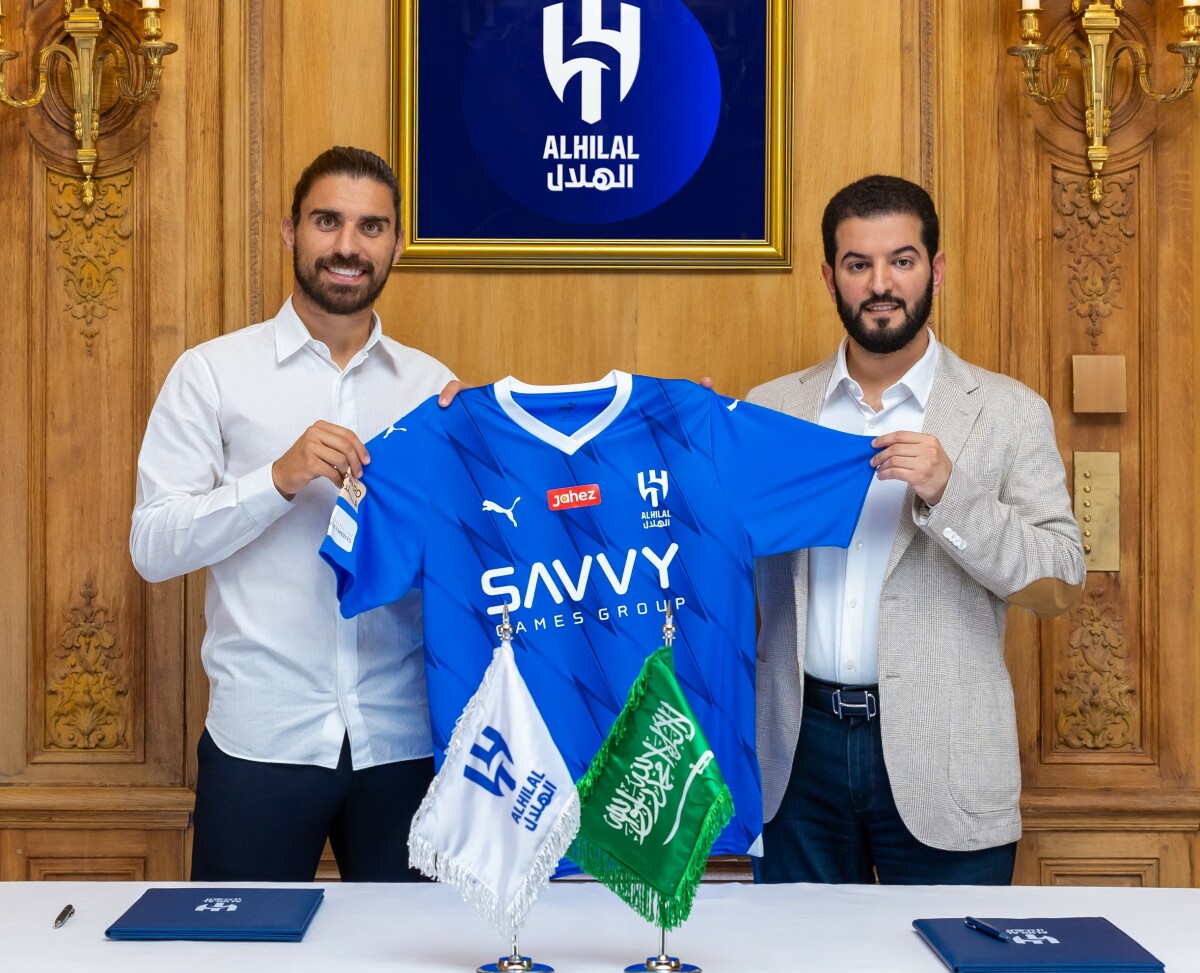 Start of summer 2023, Ruben Neves' move from Wolverhampton Wanderers to Al-Hilal for €55 million became the most expensive transfer in Saudi Pro League history. However, it was quickly shattered by Malcom and then Neymar.
The midfielder became the Champions League's youngest captain during his time with Porto and was there were rumours of him moving to Barcelona. Still, the Blaugrana could not pay a handsome sum.
A return to Molineux was what everyone expected until Al-Hilal entered the hunt for his signature and paid quite an amount to persuade Wolves to sell. The move was important as Neves was the first player from Europe's top five leagues to leave the continent in their prime and move to Saudi Arabia.
Aleksandar Mitrovic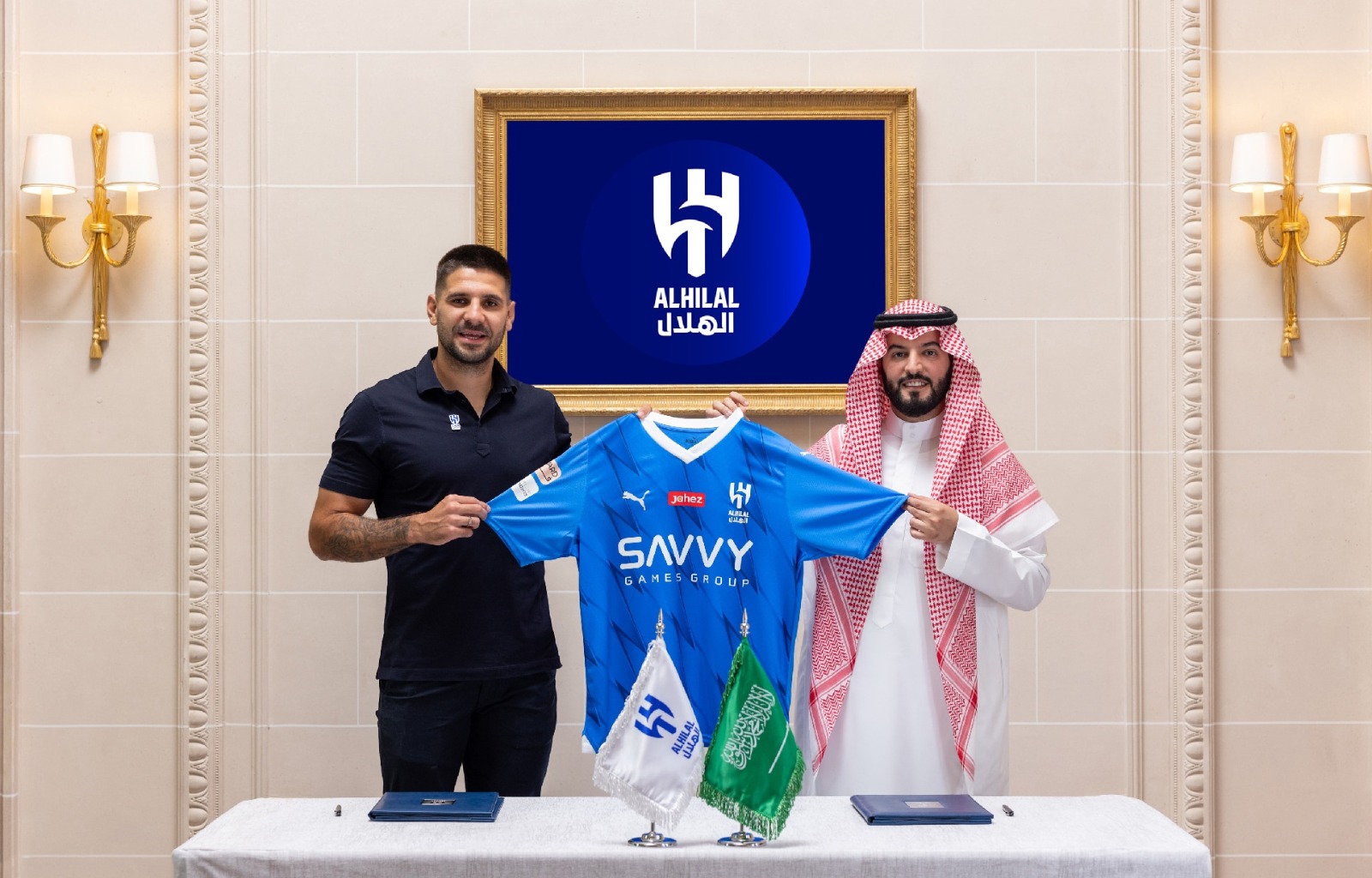 Rumours of his move from Fulham for days and weeks were on. But, Aleksandar Mitrovic officially joined Al-Hilal in mid-August. His contract with the Saudi football club is worth €52.5 million.
The Serbian striker left Fulham after securing the position of the club's sixth-highest goal-scorer (150) and their record exit.
Following a record-breaking summer of spending, the forward is the fifth most expensive signing in Saudi Arabia's history and the fourth most expensive Al-Hilal acquisition.
Final Words
The Saudi football clubs bagged these 5 most expensive players this summer. Except for the ones in mentioned above, numerous European footballers have made the move with handsome amounts spent on them. Some of these are Fabinho (€46.7m, Al-Ittihad), Sergej Milinkovic-Savic (€42m, Al-Hilal), Gabri Veiga (€40m, Al-Ahli), Riyad Mahrez – (€35m, Al-Ahli), Sadio Mane (€30m, Al-Nassr) and the list continues.
Soon, many such big names of European footballers will move out of their country's clubs and join the Saudi clubs. After all, being the star player from a different country playing for the Saudi Pro League chips another type of value and also, the handsome amount they are getting paid is not something to strike out.
Also Read: Dwayne Johnson: the highest paid actor