If you've ever wondered how Korean influencers and celebrities maintain flawless appearances, Seoul's colour analysis studios hold the key. Tourists commonly travel to Seoul, the capital of South Korea, which is well-known for its beauty scene, to purchase the newest K-beauty items and one of the newest additions is Personal Colour Analysis.
The newest, most popular trend to come out of the beauty-obsessed city of South Korea is a trip to a personal colour analysis lab. Numerous South Korean superstars have made this trend famous, including Jisoo from Blackpink, Hye-ri from Girls Day, and Key from Shinee. Having a personal colour analysis means discovering the most attractive hues to highlight your characteristics, whether choosing the finest lip colour or the most incredible clothing colours. 
Also Read: 5 most expensive lipsticks in the world
What exactly is Personal Colour Analysis?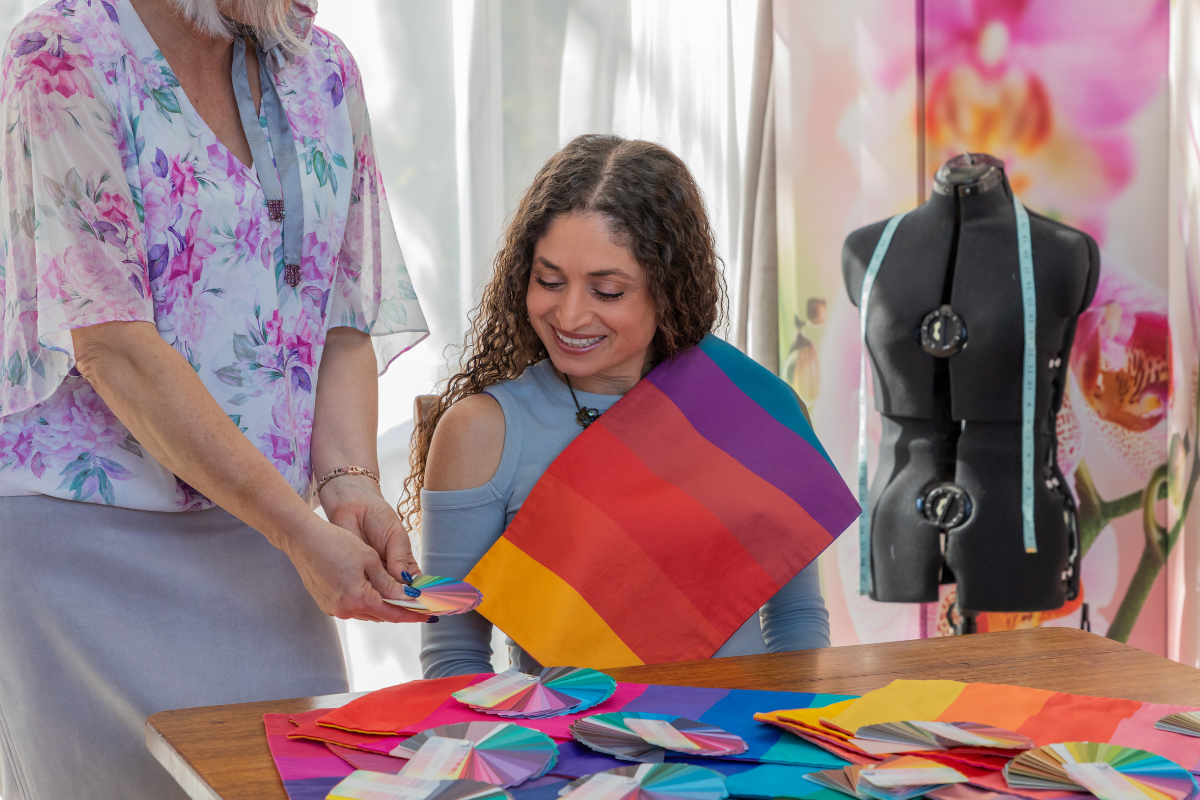 Based on their complexions and skin tones, personal colour analysis attempts to assign people attractive colours that might guide their clothing, makeup, and accessories decisions. The procedure can take 60 minutes, during which colour experts drape hundreds of fabric swatches across customers' shoulders to carefully study what highlights their natural tone and features and what colours draw attention to wrinkles or dark circles on their faces.
Politicians, CEOs, and members of the social elite have utilised personal colour analysis for decades as a technique to present their best selves. Following the TikTok craze, it's now spreading from California to New York, and Gen Z devotees are increasingly travelling to Seoul with the treatment at the top of their bucket lists.
Undoubtedly, colour analysis is having a moment in popular culture. A quick web search for "Personal Colour Analysis Korea" reveals that the issue has had 375 million views on TikTok, with content producers sharing their experiences and providing comprehensive step-by-step directions on scheduling the service and where to go.
Blackpink member Jisoo's viral video detailing her personal colour analysis results has amassed 2.6 million views on YouTube alone. Even Democratic Party of Korea leader Lee Jae-myung, a politician from South Korea, made news when he ordered a personal colour analysis.
This has caused such a surge in tourism that the Korea Tourism Organisation is utilising it to encourage travel from abroad. A temporary colour analysis studio has also been set up in Rockefeller Centre, New York, as a part of the Celebrate Korea free summer festival.
What happens in a session of Personal Colour Analysis?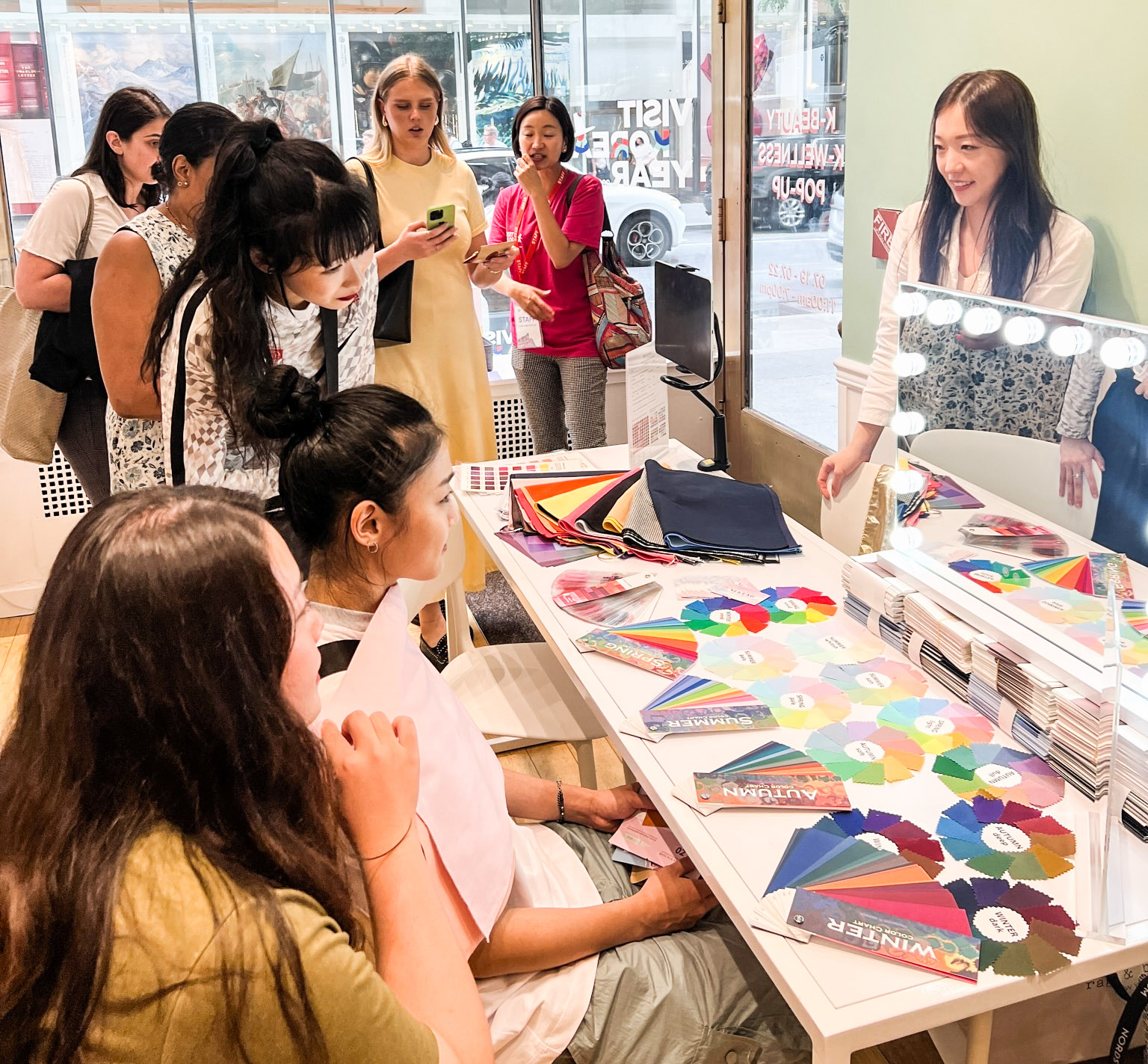 In a typical personal colour analysis session, a colour scanner is placed on your face to scan your natural skin tone before moving on to various fabric swatches draped over your shoulders. After receiving a satisfactory response to the warm-cool tone query, the draping procedure follows. The colour consultants provide honest advice about which shade best suits you.
In Seoul, you won't experience any choice-pushing as you could elsewhere. You can see how each fabric swatch responds to your skin tone as you cycle through the colours. Additionally, colour swatch boards will be placed up to your face so you may observe how the hues enhance or detract from your characteristics. After choosing your personal colour scheme, the next step is choosing the proper makeup, accessories, and sometimes even hair hues. 
Also Read: Most expensive makeup brands in the world
5 best studios in South Korea to get the Personal Colour Analysis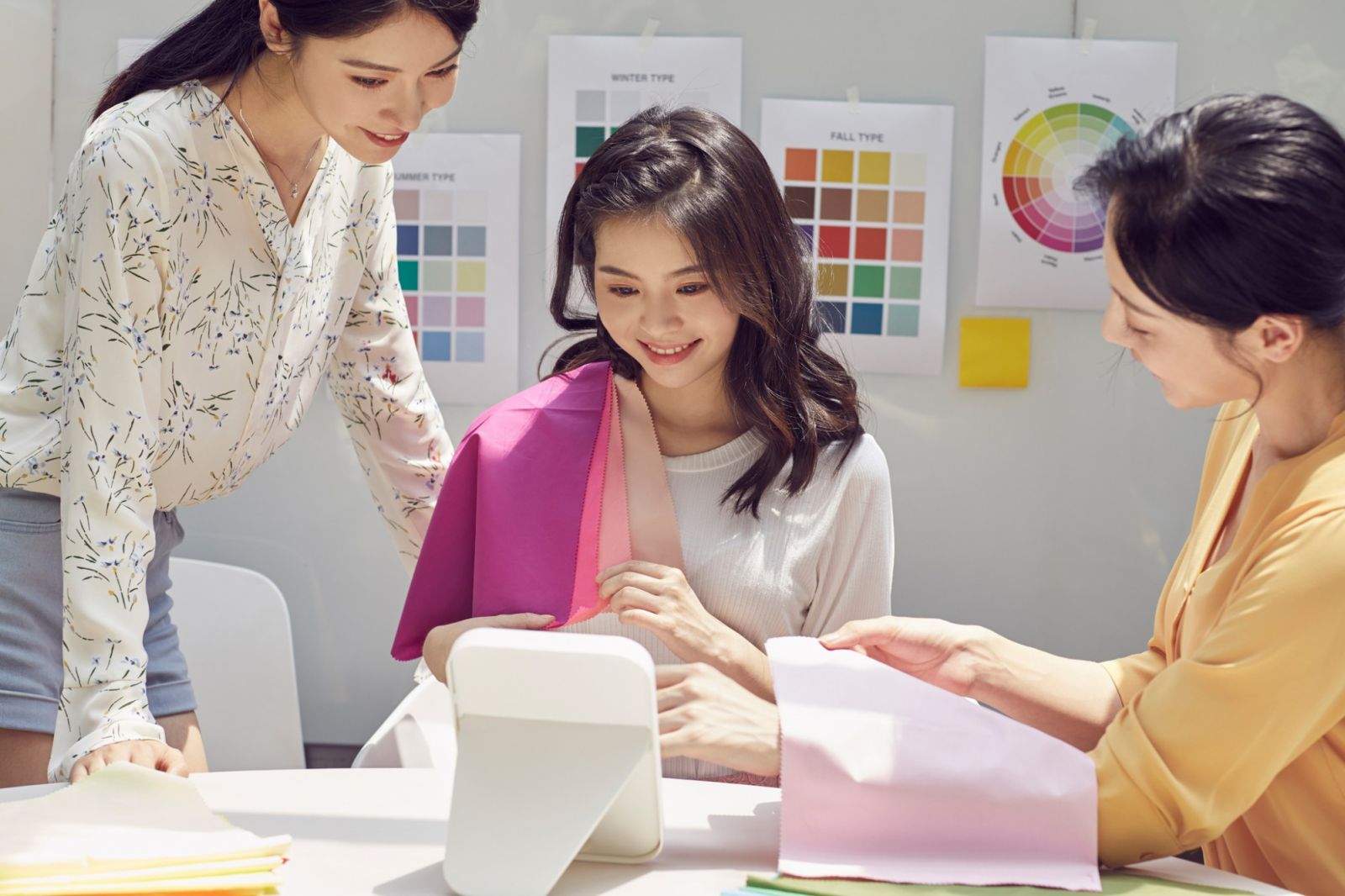 Dustmoth Stography
Dustmoth Stography is a composite term that combines tale and photography with the brand name Dust Moss. For its customers, the one-stop brand provides the best possible beauty experience. Each three-hour appointment at Dustmoth Stography includes a lesson in colour theory, draping techniques, and style advice. 
Cocory Personal Colour
Cocory, a master colour workshop, is dedicated to assisting you in discovering your accurate hues. It is understandable why this studio continues to be a well-known colour consultant, given that it offers personal styling advice and makeup recommendations. 
Meime Colour and Beauty
In Seoul, a lot of foreigners adore this studio. Thanks to its informative and personalised colour consultations, you will find the ideal colours. One client wrote on the studio's Instagram page, "There were a lot of things that I didn't understand before, like which colours make me look lively and so on, so the colour analysis was really helpful." 
Colour Wings
Another studio to add to your list is Colour Wings. The skilled colour consultants at the studio begin the session by learning about your current colour preferences and guiding you through the unique colour analysis procedure. The draping and swatching process then starts. The outcome? Personal rebranding of your own. You might even come around to the colours you've been denying repeatedly.
Colour of You
Colour of You, conveniently located in the Hongdae neighbourhood, is most known as the studio that Hye-ri, a K-pop girl group Girls Day member, visited on her vlog back in 2020. It gives makeup and shopping advice to enhance your natural beauty. As she sat through the colour draping process and looked over the various fabric swatches with her colour consultant in the vlog, Hye-ri discovered she had a winter-cool tone.
Charges for the Personal Colour Analysis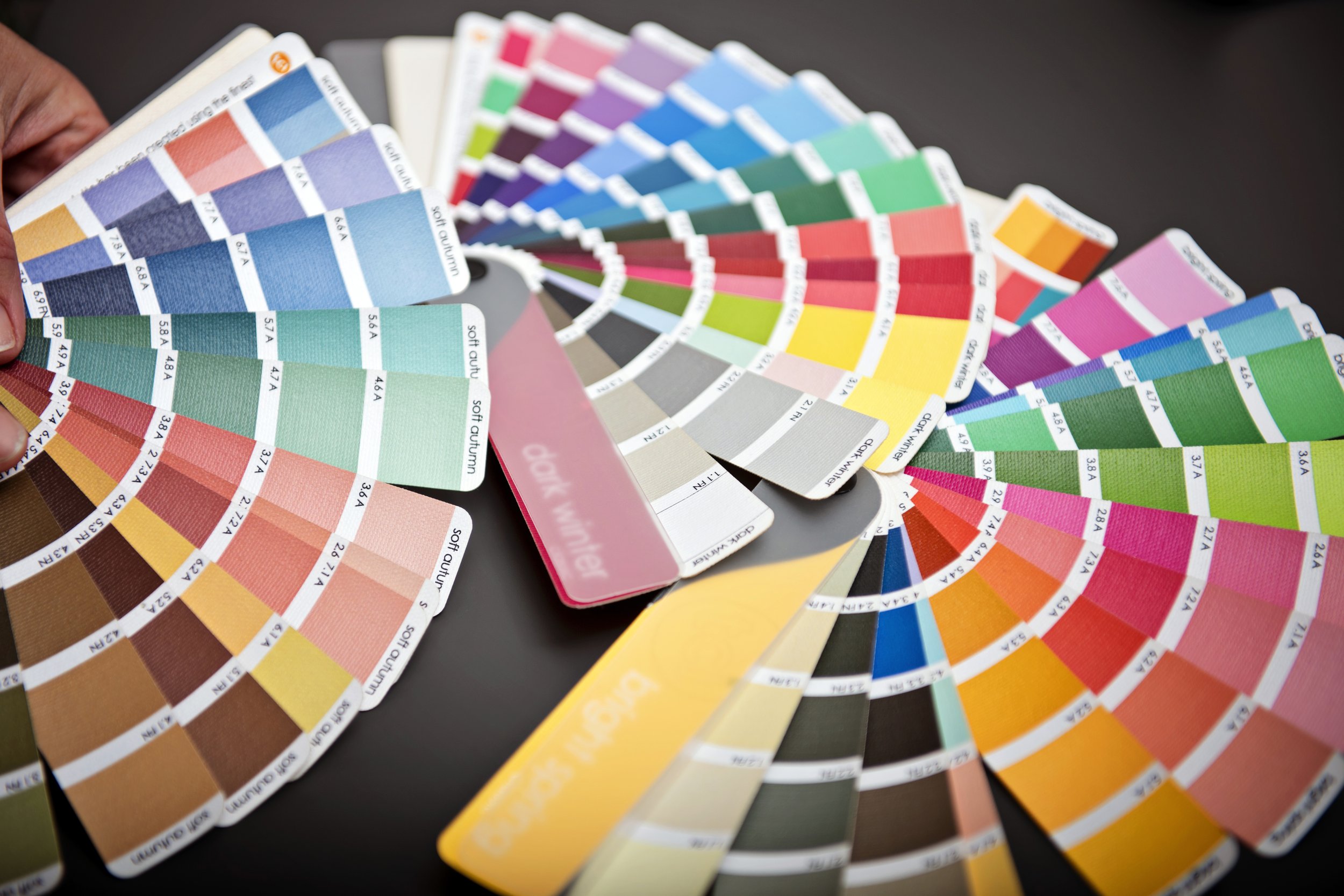 To get the Personal Colour Analysis done from Korea, the charges vary between $63 to $135
Final Thoughts
Personal colour analysis has significantly impacted Korean culture. Knowing your particular colour makes it easier to shop for the right makeup clothes and to communicate with younger people. This has also contributed to the surge in Korean tourism.
You are encouraged to attend the session without wearing makeup because the session's goal is to assist you in finding colours that complement your natural skin tone. Or, if you must, with the barest minimum of makeup. When you attend the session, avoid wearing coloured contact lenses as well.
We hope this intrigues you to get the Personal Colour Analysis done.
Also Read: Painting Bought For $4 Turns Out To Be An Amazing Masterpiece, Gets Auctioned For $191,000