In today's fast-paced digital world, FinClick has emerged as a financial juggernaut, seamlessly blending cutting-edge technology with a diverse portfolio of financial services. From wealth management to educational courses on fundamental analysis, the brand is a one-stop shop for all your financial needs. And now, it is pushing the envelope further with the launch of its innovative SMART Elite Card—a payment solution that promises to revolutionize transactions for both consumers and merchants.
Also Read: Top 10 Famous Paintings: Their Histories, Locations, and Untold Stories
What is a SMART Card?
Before diving into the SMART Elite Card, it's crucial to understand what a SMART card is. A SMART card incorporates an embedded microprocessor that can process and store data. Unlike traditional magnetic stripe cards, this chip offers enhanced security and multi-functionality. SMART cards have a wide array of applications ranging from SecurID authentication to public transit and financial transactions.
Introducing FinClick's SMART Elite Card
The SMART Elite Card by FinClick is a finely crafted financial instrument that merges consumer aspirations with commercial needs. From robust security features to a reward system that is second to none, the card harmonizes customer and merchant interests. But beyond that, it introduces innovations that could potentially shift paradigms in the financial card industry.
But the Elite Card isn't just about security; it's about lifestyle. Customers earn attractive cash back, points, and gifts on every transaction. Even more exciting are the redemption options—accumulate 15,000 points and jet off on a 3-night/4-day couple package to Dubai or Thailand. Alternatively, set sail on a luxurious Goa-Lakshadweep cruise.  One of the best parts is that you are entitled to get multiple benefits both from the company & their registered merchants. A card itself is one of the largest ecosystems that connects the entire industry and benefits all: the user of the card, the company, associated merchants & corporates, as well as associated partners!   
What Do You Get?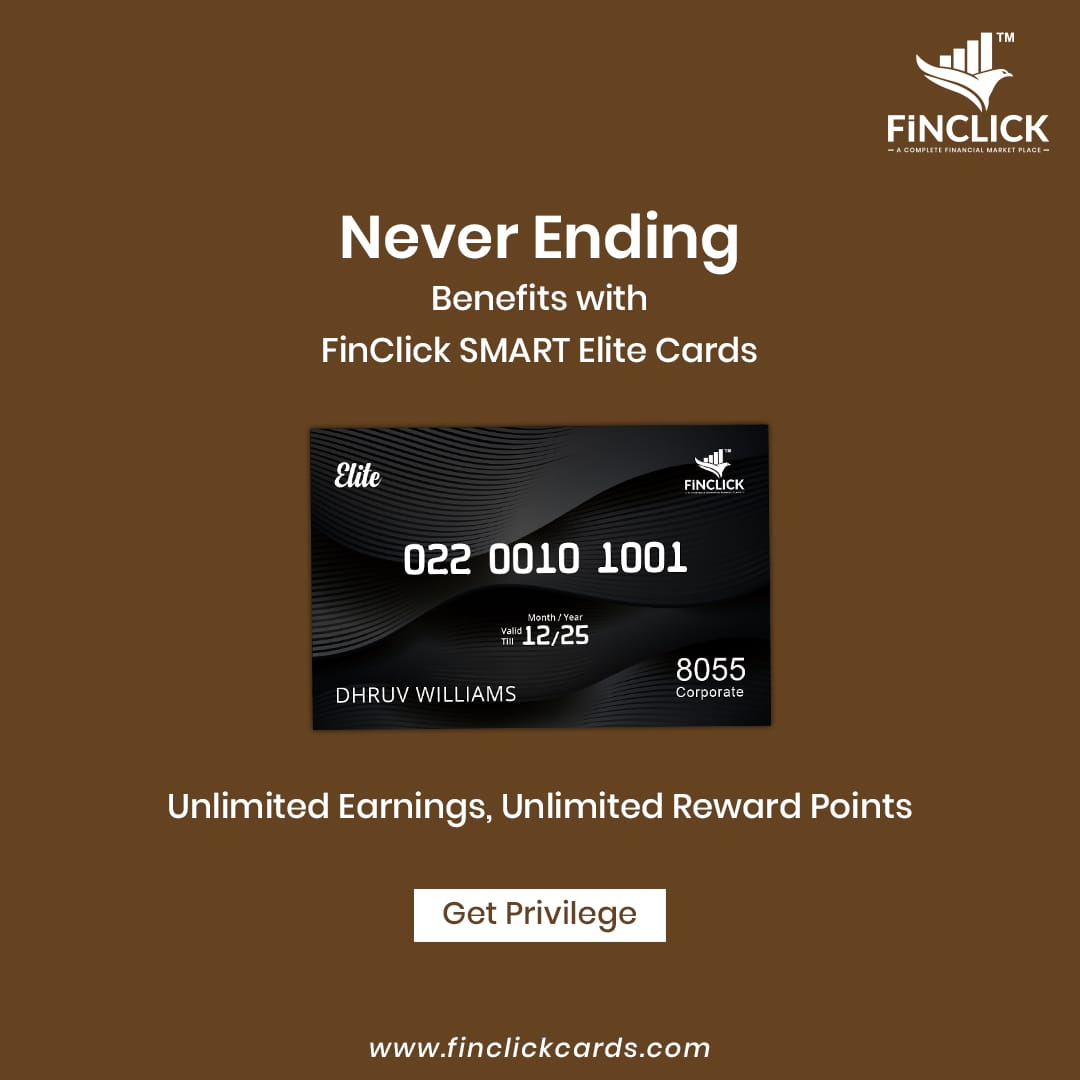 For Customers:
Attractive Rewards: With the FINCLICK SMART Elite Card, every purchase is an opportunity. Whether buying groceries or booking a holiday, customers are continually accumulating points. These points can later be redeemed for attractive rewards. From cashback offers to lifestyle perks, the card offers diverse benefits that complement various tastes and preferences. The card truly enriches the user's lifestyle with special redemption offers, such as exotic vacations to Dubai or Thailand.
Lifetime Benefits: Beyond regular transactional rewards, the card introduces customers to a lifetime of advantages. One such enticing offer is the free Lifetime ALGO Strategy worth Rs. 12,000. This strategy, developed by seasoned financial experts, assists cardholders in making informed investment decisions. Moreover, the card introduces users to a unique opportunity, a chance to embark on a MEGA World Tour. It's not just a card; it's a ticket to the world.
Nationwide Accessibility: In an era of global connectivity, the SMART Elite Card transcends borders. Accepted by merchants nationwide, it ensures that its cardholders are never stranded, irrespective of their location. Card Users can get any of the financial services from any bank across the country. FinClick & its associated partners/companies are affiliated with over 350+ Banks, NBFCs, NEO / Investment Banks, Payment Providers, Brokers and others. Additionally, there are various offers by their merchants, wherein you can get discounts & much more.   
For Merchants:
Guaranteed Earnings: FinClick offers merchants a consistent earning model in a dynamic market. For every SMART Elite Card issued, merchants pocket Rs.50. But the benefits don't stop there. They continue to earn 7.5% for a lifetime on products/services sold through the card until the customer uses it. This continual income stream translates to significant monthly earnings, offering stability and growth potential.
Increased Sales & Brand Visibility: In the digital age, brand visibility is currency. Associating with the SMART Elite Card amplifies a merchant's brand reach. Featured on FinClick's website as well as on their welcome kit. 
Earnings Overview: While the benefits are plenty, the potential earnings are truly exciting. On average, a proactive merchant can see their monthly earnings range between Rs. 65,000 to an impressive over Rs. 1 Crore per annum. The earnings model is designed to reward proactive merchants—the more cards they sell, the higher their profits soar. In essence, the sky's the limit.
In a financial landscape saturated with generic offerings, the SMART Elite Card from FinClick stands out. It's a win-win for customers and merchants, making it a financial product par excellence.
Also Read: Meet The Richest Person In Turkey
Future Scope
As per the industry data, this smart card is the need of the hour. It not only gives you discounts and reward points but also helps with savings and gifts of a minimum Rs. 5,00,000/- per annum that covers all the taxation benefits like section 80C, 80 CCC, 80D, 80E, 80 EEB, 80 EEA, 80G, Sec 24, 80 CCD 1 & much more.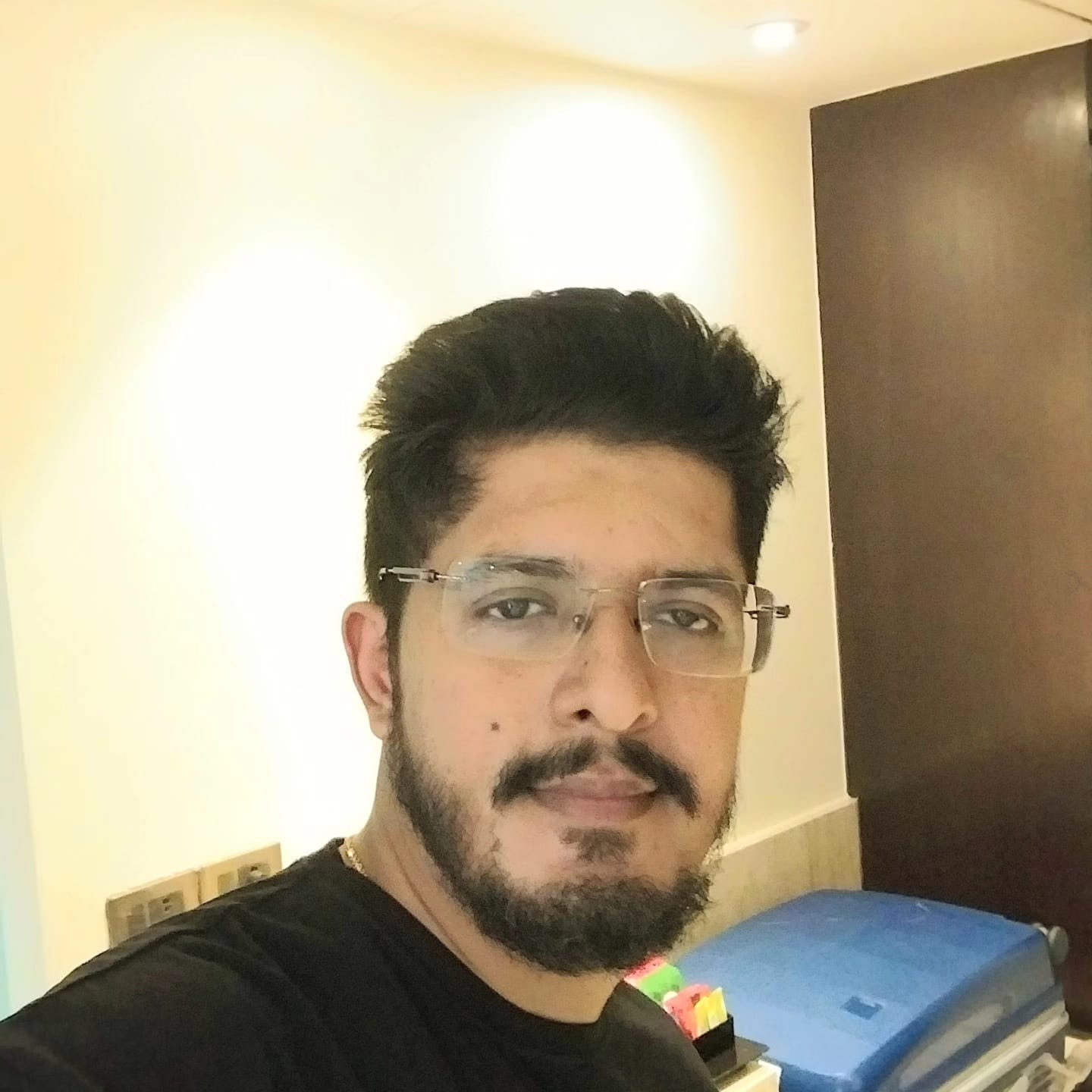 According to their Founder, Mr Dhruv Williams, "Till 2025,  I expect our FinClick ELITE Cards to do wonders & make a difference to almost 1 million households across the country. We are looking to touch base in MUMBAI & expand in several metro cities by the mid-year of 2024." Currently, the company operates with its own funds with ZERO External Debt."
He adds," Right now, we intend to prove with the numbers & aggressive strategies. However, there are many things that need to be improved. We need mature team members who get things done & it might need considerable funding. Nonetheless, we, as the company, believe in a robust value system delivering the best to our clients & merchants. Hence, finding the right investor is a task for the team in future, but  currently, we are self-sufficient to make the right future."
About FinClick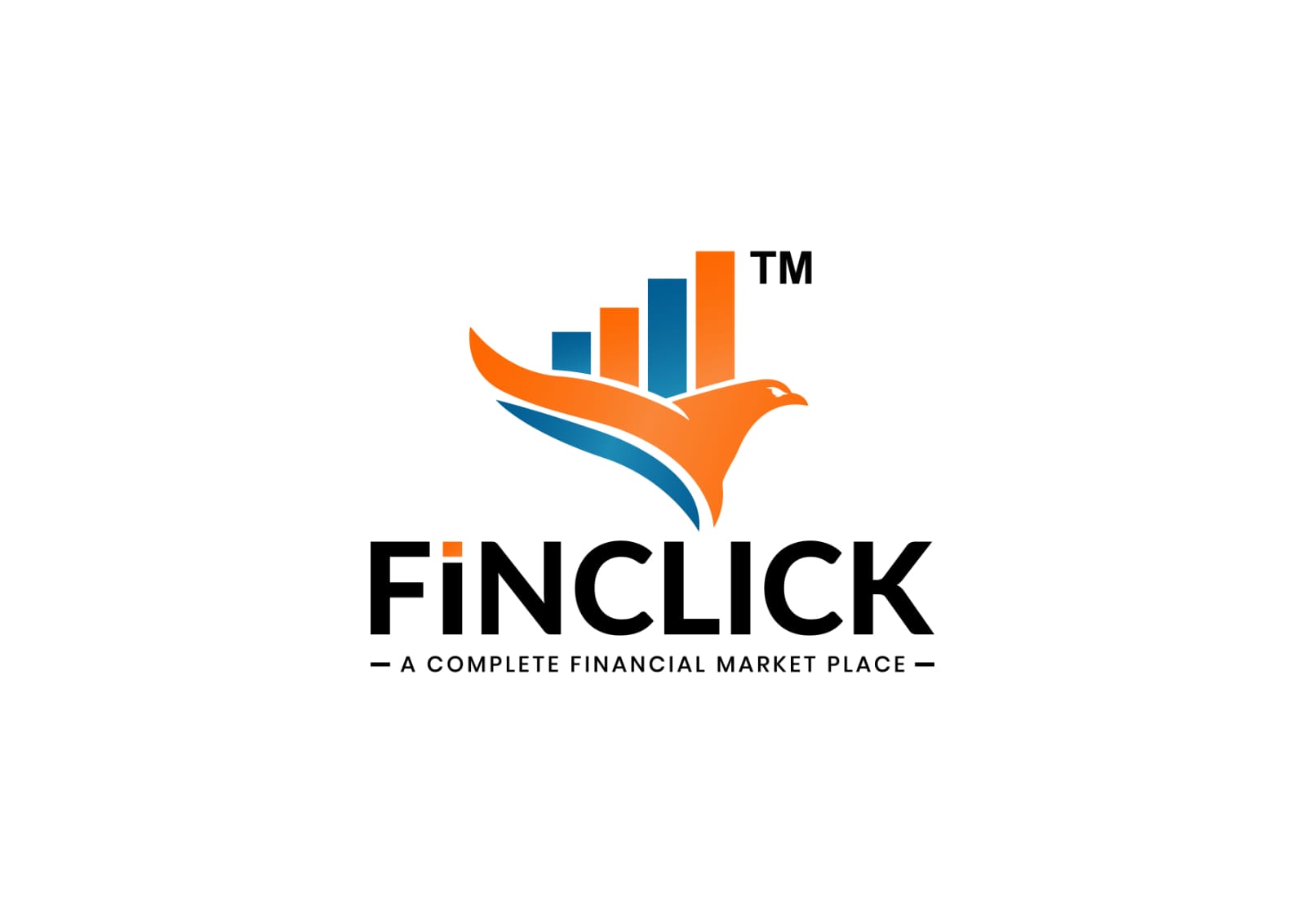 FinClick is more than just a financial marketplace; it's a financial ecosystem. Established with a vision to make investing clear, transparent, and simple, the brand has garnered the trust of over 12,500 high-net-worth individuals across India and abroad. With more than Rs. 650+ Crore AUM and tie-ups with over 350+ Banks, NBFCs, and other financial institutions, FinClick is India's leading complete financial marketplace.
The brand offers an expansive range of services:
Broking: Create wealth through investments in stocks, currencies, and commodities.
Insurance: Customized life and asset insurance based on individual needs.
Education: Courses on fundamental analysis that guide you to hidden investment opportunities.
Loans: A diverse portfolio of loans catering to personal and corporate needs.
Investment & Wealth Management: SEBI-registered investment advisors manage portfolios to build wealth for individuals and businesses.
To Know more, 
Visit: www.finclickcards.com / www.finclick.co.in
Also Read: Dr. Bikash Sharma: An Amazing Trailblazer in Education and Philanthropy