In the world of interior design, where standard pre-designs dominate the market, a unique player stands out – De Space Interior Design. Founded in 2010 by the dynamic duo of Dev Vig and Akshata Menon Vig, this interior designing company has carved a niche for itself in the highly competitive industry. What sets them apart? Their commitment to highly customized, opulent interior solutions that blend art with woodwork, creating functional and beautiful living spaces.
Also Read: 5 Most Expensive Earrings In The World
The Genesis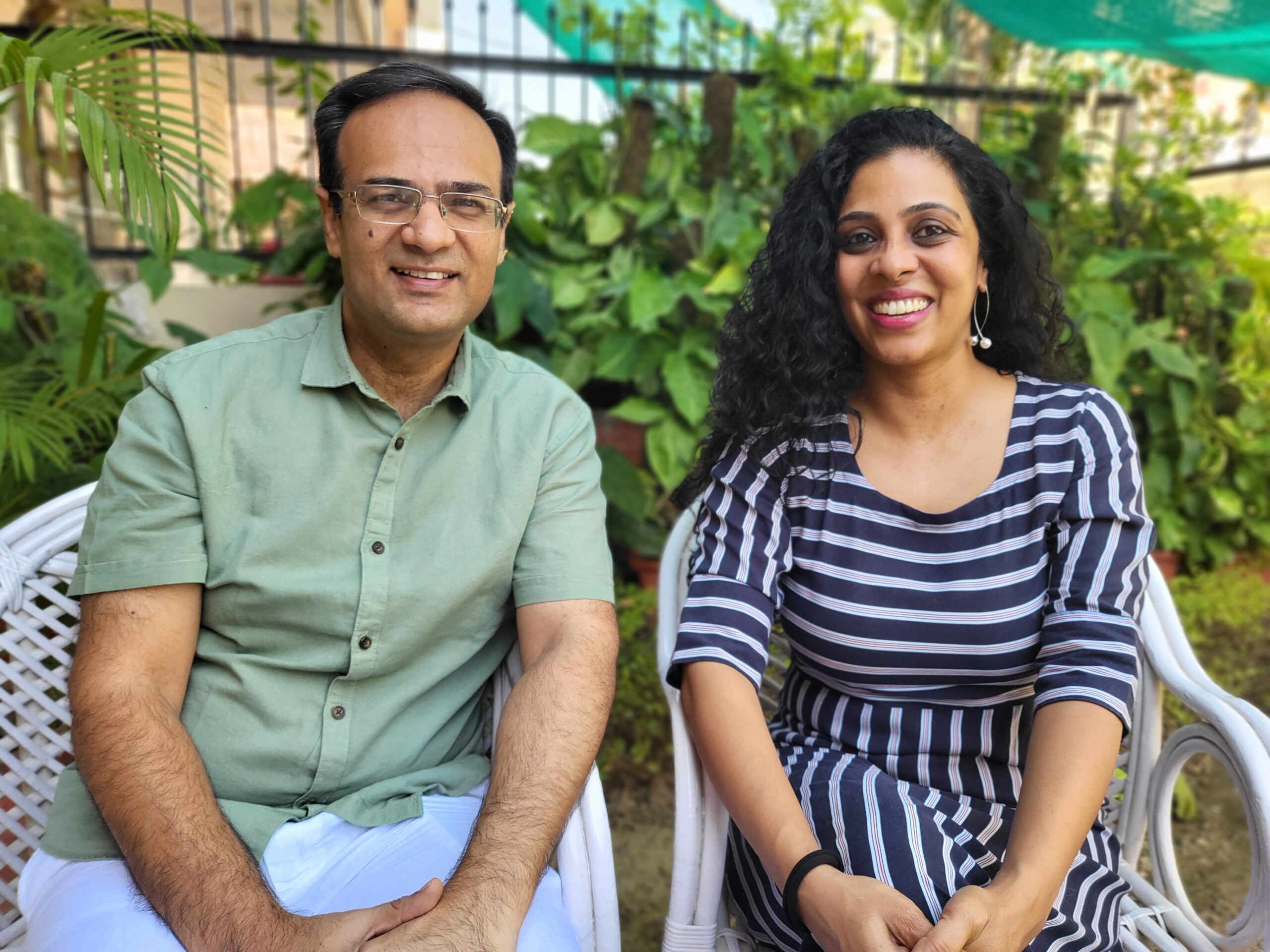 The story of De Space Interior Design begins with a vision realized. In 2010, founders Dev Vig and Akshata Menon Vig embarked on a journey that would forever change the interior design landscape in India. The spark that ignited this entrepreneurial endeavour was the completion of their own home interiors by the talented and very creative Akshata.
Little did they know that this personal project would garner admiration and inquiries from those who laid eyes on their stunning and highly customized living space. This unexpected interest acted as a catalyst, prompting the founders to recognize the problem in the interior design market – the absence of highly usable, efficient, and opulent interior solutions.
The Greatest Struggle: Skilled Labor and Market Challenges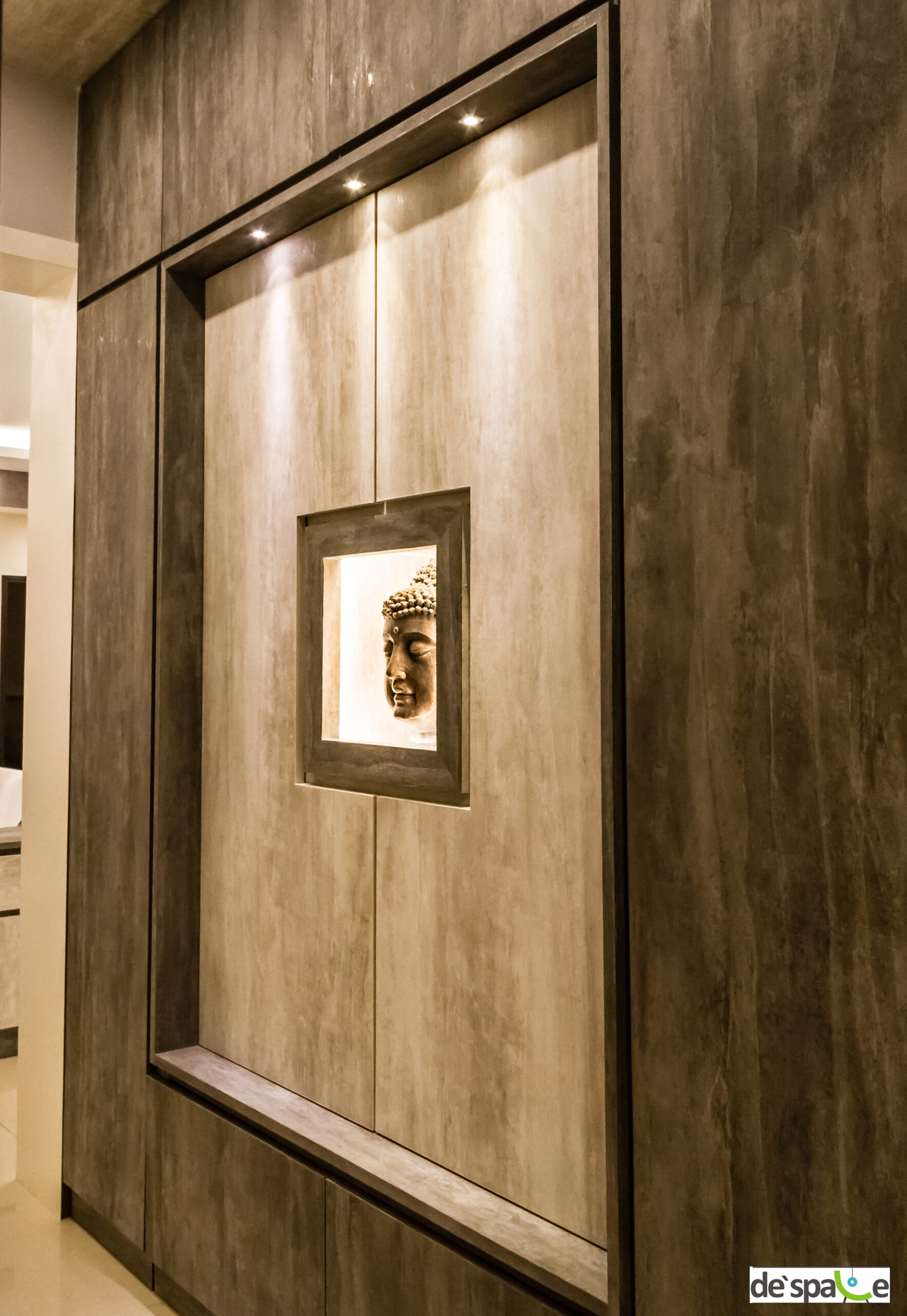 Every journey has its challenges, and for De Space Interior Design, one of the biggest hurdles was finding skilled labour in the interior design industry. They recognized that to fulfil their mission of delivering high-quality, customized interiors, they needed a team of professionals who shared their vision.
Moreover, the interior design market itself presented challenges. It was highly unorganized, with local contractors dominating and consumers often left in the dark about the intricate details of interior design projects. Non-transparency, delays, and unskilled labour were common grievances. In response, Dev and Akshata Vig aimed to inject professionalism into the market and bridge the gap in terms of client expectations.
While these challenges could have deterred many, De Space Interior Design chose a different path. Rather than racing ahead, they focused on creating a solid foundation building a team of talented individuals who believed in their vision. They realized that true recognition should be based on the quality of their work, not the quantity.
Vision and Mission Of De Space: Client-Centric Excellence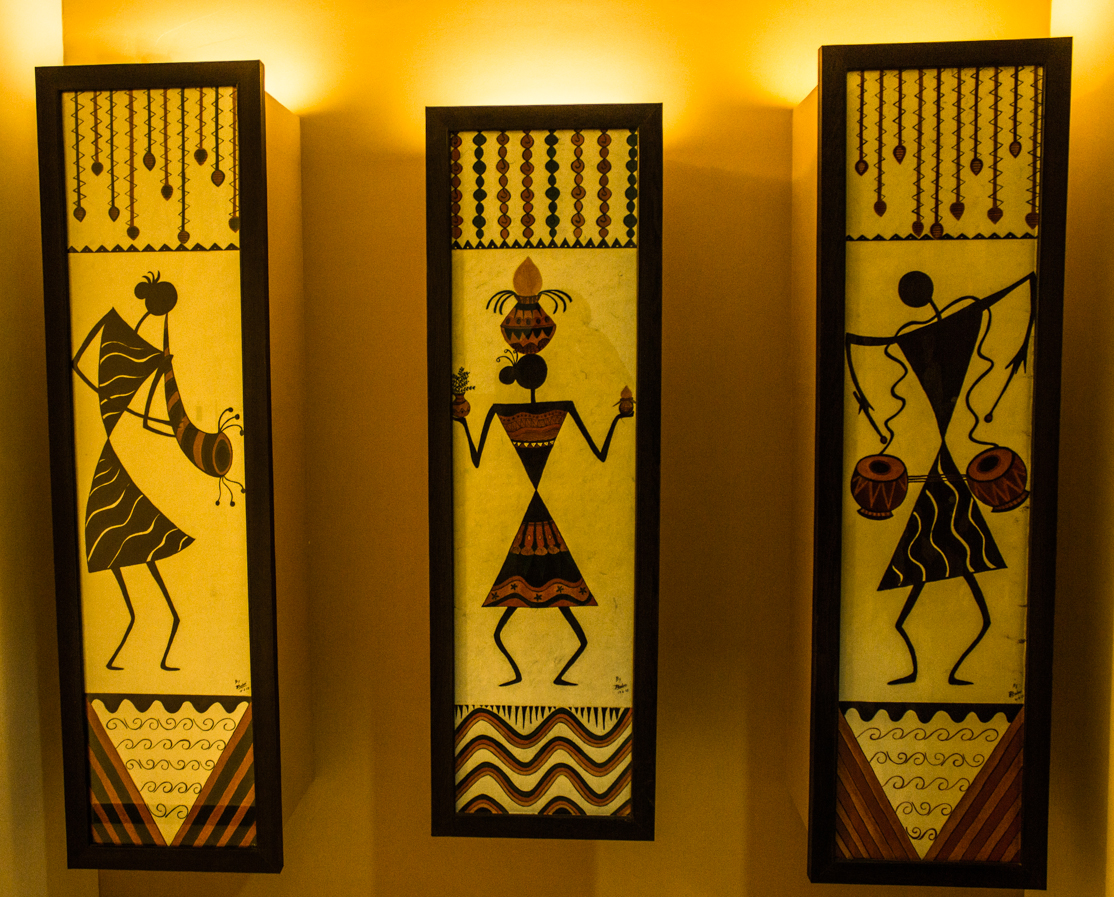 From its very inception, Dev Vig and Akshata Menon Vig had a clear vision for De Space Interior Design. Their mission was to organize and revolutionize the highly disorganized residential interiors market. The focus was on client satisfaction, objective space planning, and high-quality execution. This vision has been their guiding star from day one, and all their expansion plans revolve around these three core principles.
Also Read – 5 Most Expensive Ties In The World
Priorities: Quality Over Quantity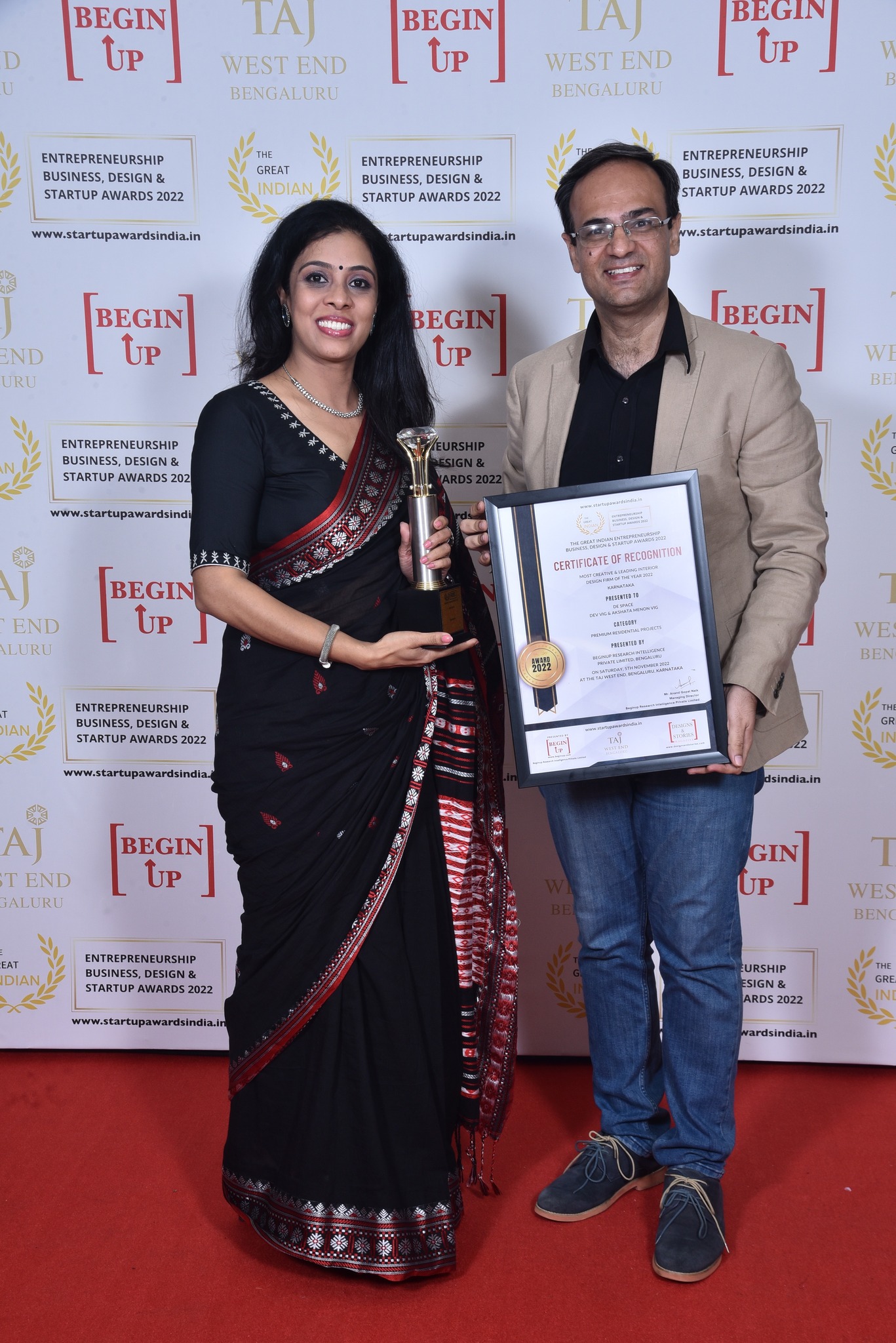 In an era where rapid growth and scaling often take precedence, De Space Interior Design proudly prioritizes quality over quantity. Their commitment to delivering client's needs that are functional and aesthetically pleasing interiors remains unwavering. Rather than chasing exponential growth, they have chosen a path of sustainable expansion that is consistent with the excellence of their work.
Word of Mouth Marketing and a Growing Portfolio
Despite being in a market flooded with interior design firms, De Space has managed to build a strong clientele of satisfied customers. How? They promote their services solely through word of mouth. Their commitment to client satisfaction, objective space planning, and high-quality execution has resulted in more than 700 successful projects to date.
Objective Space Planning: Making the Most of Every Space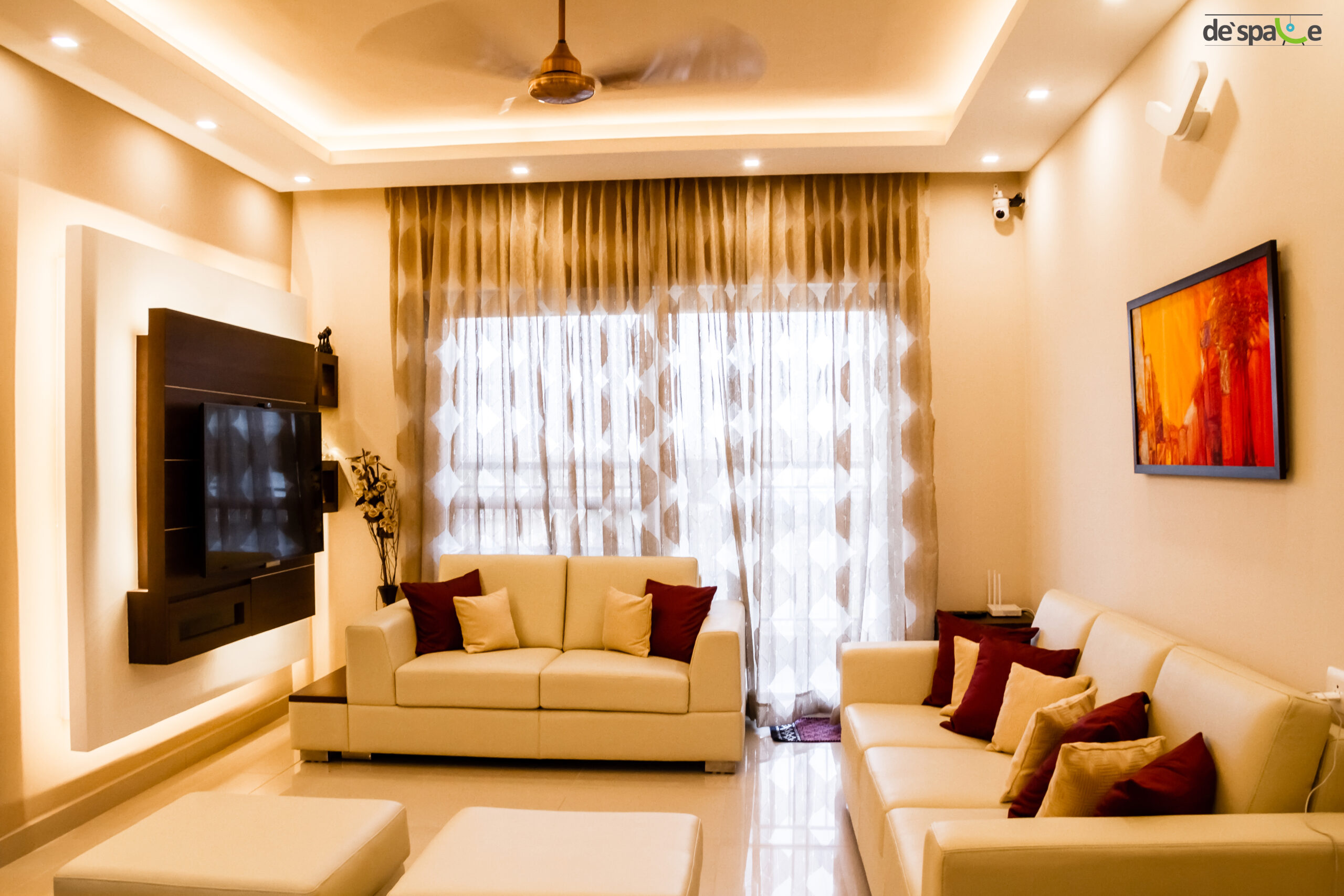 One of the core principles at De Space Interior Design is objective space planning. Whether you have a small room to redecorate or a sprawling villa, their team ensures that every inch of available space is utilized judiciously. They believe that functionality should go hand in hand with aesthetics, creating living areas that are both beautiful and practical.
Art Meets Woodwork: A Unique Approach
De Space's approach is all about blending art with woodwork. They understand that interior design is not just about furniture and decor; it's about creating a unique atmosphere and ambience that reflects the client's personality and style. This approach is evident in every project they undertake, where every work includes storage space, maximizing the utility of the area.
Behind the scenes, De Space Interior Design boasts a team of talented artists who bring their creative visions to life. From intricate wall art to bespoke furnishings, their artists add a touch of luxury and exclusivity to every project.
De Space Beyond Bangalore: Expanding Reach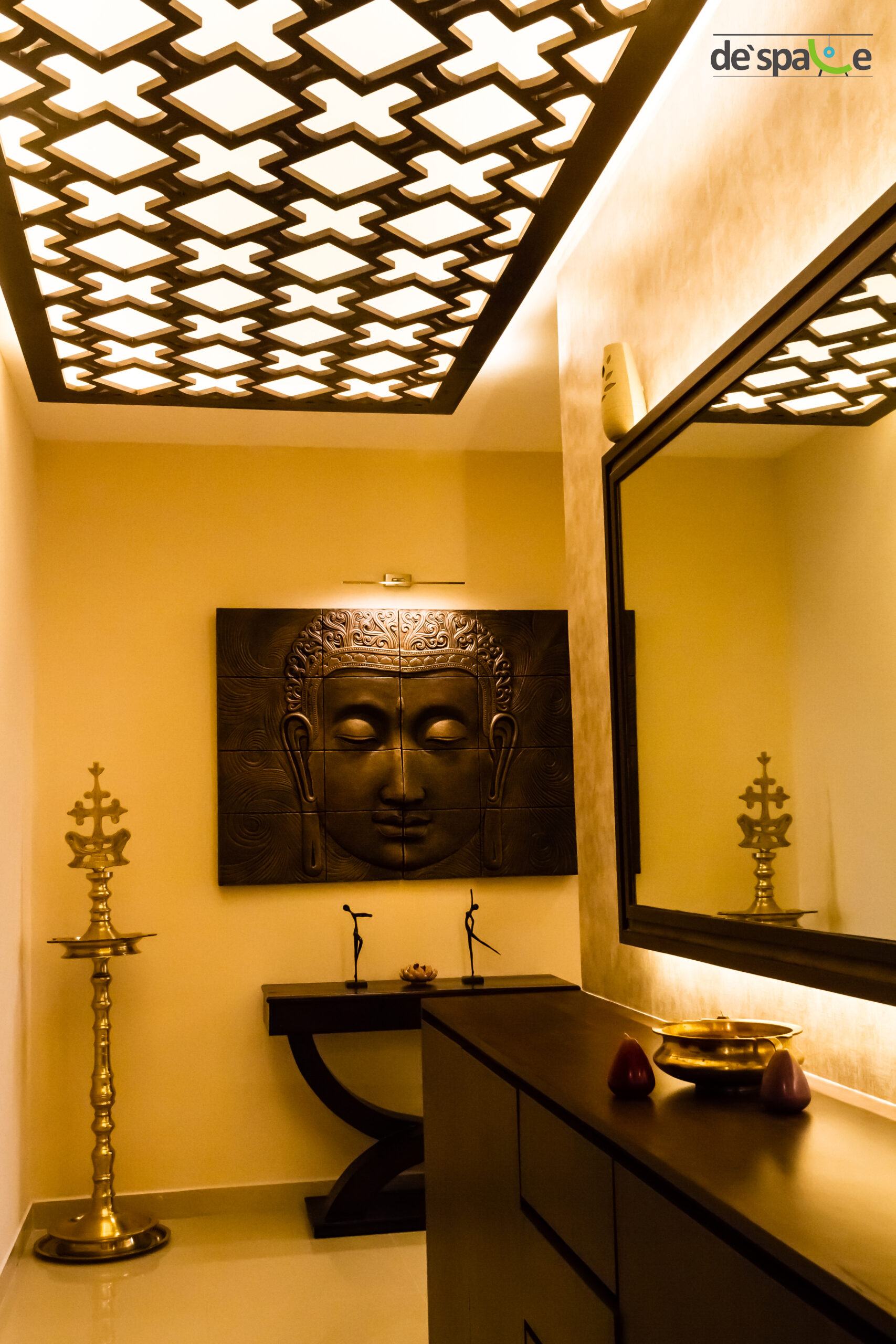 While based in Bangalore, De Space Interior Design is not limited to a single city. They are also planning to take their highly customizable interior solutions to different cities, expanding their footprint beyond their hometown. Their portfolio includes everything from small compact apartments to mid sized or big sized villas/apartments and great mansions, demonstrating their versatility and adaptability.
Ultimately, De Space Interior Design's journey is a testament to its unwavering commitment to excellence, its dedication to transforming living spaces into works of art, and its resolve to redefine luxury through highly customizable interior solutions. They continue to make their mark in the interior design industry, one opulent, client-centric project at a time.
Up Next – Pet Grooming Services: The New Revolution For Your Pet's Hygiene Care