A tie is one of the most essential items in a modern man's outfit. As a result, wearing a tie allows one to stand out from the crowd when representing a particular class. To think that a tie can only be used for so much exploration would be erroneous. Gold-plated and diamond-studded ties are two examples of tie developments. Due to these advancements, some ties have turned out to be the most expensive ties in the world.
While ties are what make a man feel perfect, fashion designers work to develop the trademark piece of apparel that expresses a man's status and attitude.One approach to distinguish a tie from other ties is by giving it a feeling of exclusivity making them part of the most expensive ties in the world list.
Ties have changed over time to become status symbols. The most potent status symbol for living a life of luxury is extravagant apparel. Your attire is the additional layer of riches that distinguishes you from the others. In light of this, some consider wearing a necktie a sign of success or power. Contrary to what you might believe about common ties, you might be surprised by the most expensive ties in the world. So, here are the 5 most expensive ties in the world for you.
Also Read: Most expensive wedding couture in the world
5 most expensive ties in the world
Suashish Tie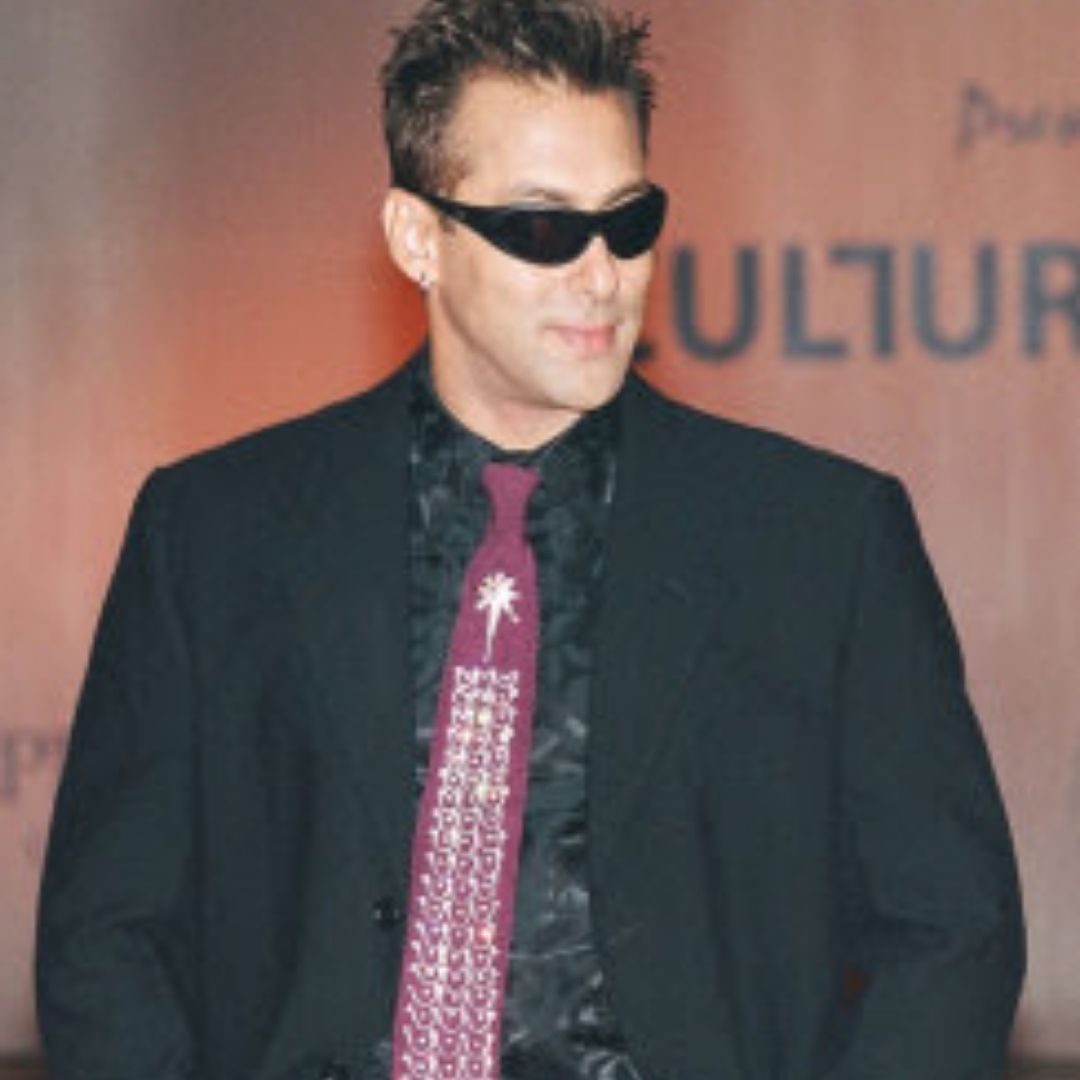 Suashish Ties, first on the list of most expensive ties in the world, which has 271 diamonds totalling 77 carats in weight, 150 grammes of gold utilised for the pattern, and about $220,000 in diamonds, was made in partnership with the Satya Paul Design Studio and the Suashish Diamond Group.
On October 29, 2003, it was worn around the neck of Bollywood actor Salman Khan and displayed at a fashion event in Mumbai called "Cultural Ties."
Crystal and Diamond plated tie by Stefano Ricci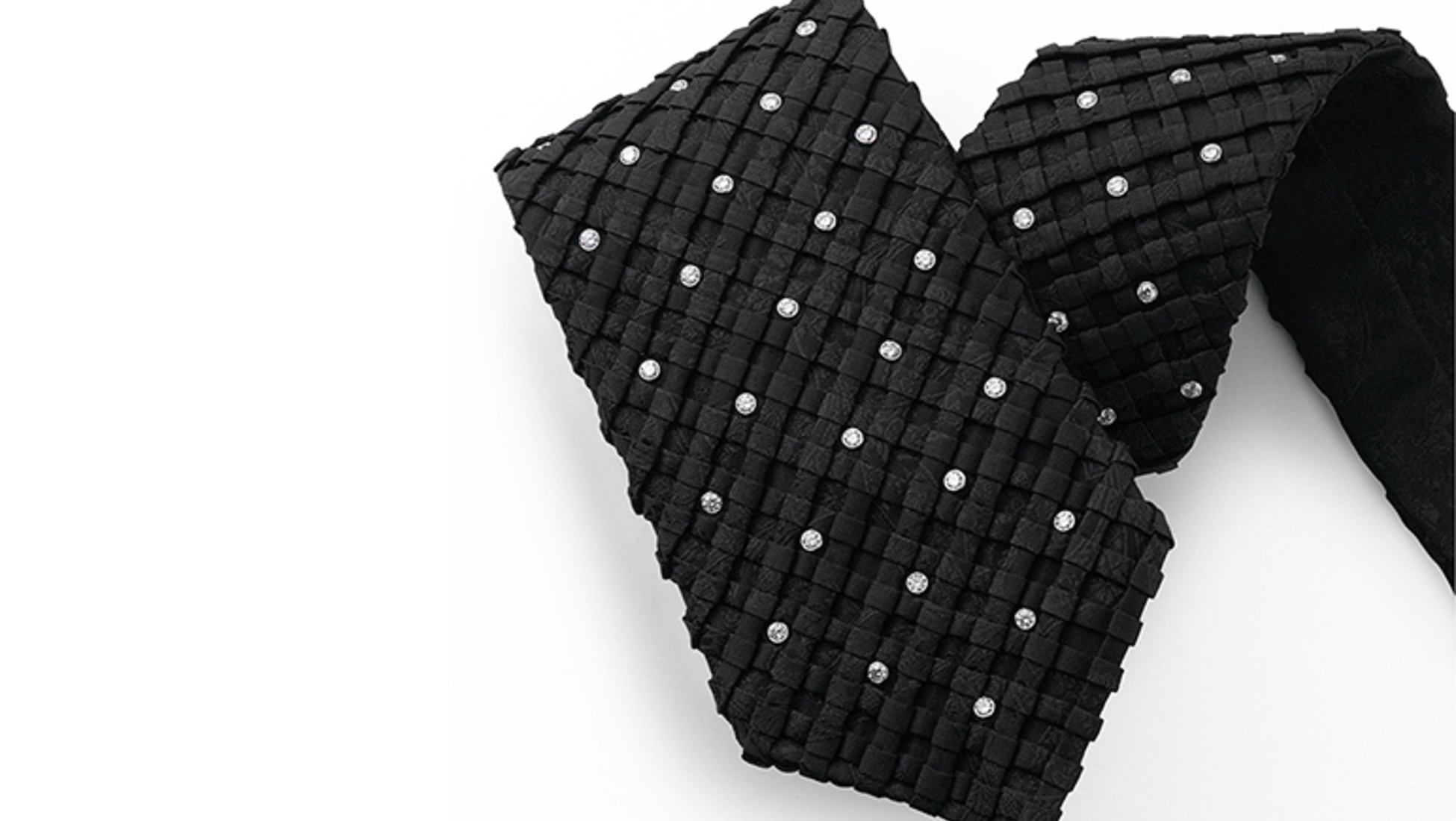 Another famous company is Stefano Ricci, renowned for its exclusive line of ties embellished with Swarovski crystals. Even though their costs typically range from $360 to $1,775, they also produced a unique diamond-plated tie estimated to be worth $30,000. This turned out to be the second one in the list of most expensive ties in the world.
It was more than just a piece of accessory; it was a designer item with particular significance compared to a costly component. Given its cost and exclusivity, it is evident that the diamond-plated tie was not meant for the average man. Not only are Stefano Ricci's ties composed of fine satin silk but they are also adorned with priceless gems making it one of the most most expensive ties in the world.
Hexties luxury tie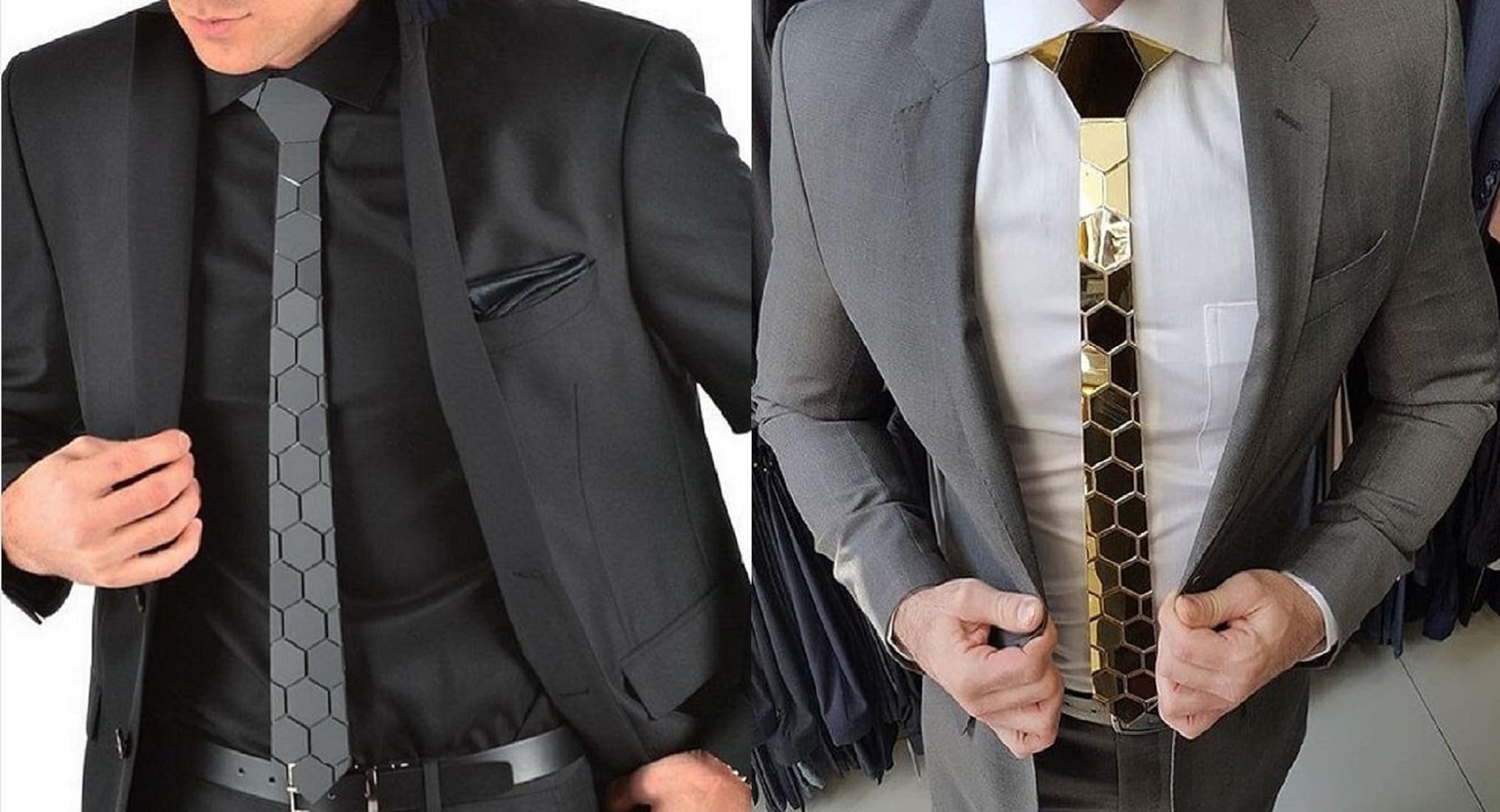 Hexties Luxury Ties, a collection of pricey ties designed by Enrique Alejandro Peral, are exquisite and dramatic enough to make a fashion statement. It is bold, diverse, and elegant in the traditional sense giving it the third position in the most expensive ties in the world.
The fact that two stiff polymers are connected by a flexible fabric in the HexTie family of ties sets it apart. They created a variety of high-end ties with costs ranging from $1,098 to $1,999 constructed of transparent, gold-reflective polymers.
Hexties are not mass-produced but instead built by hand. Because each tie reflects a particular place, they all have distinctive designs. The Faraon 18K Plated Luxury Tie from Hextie, on the other hand, is their most expensive tie and warrants our attention. It costs $31,000 and is the first handcrafted 18K gold-plated Hextie.
Also Read: Most expensive lipsticks in the world
EMPA Gold Tie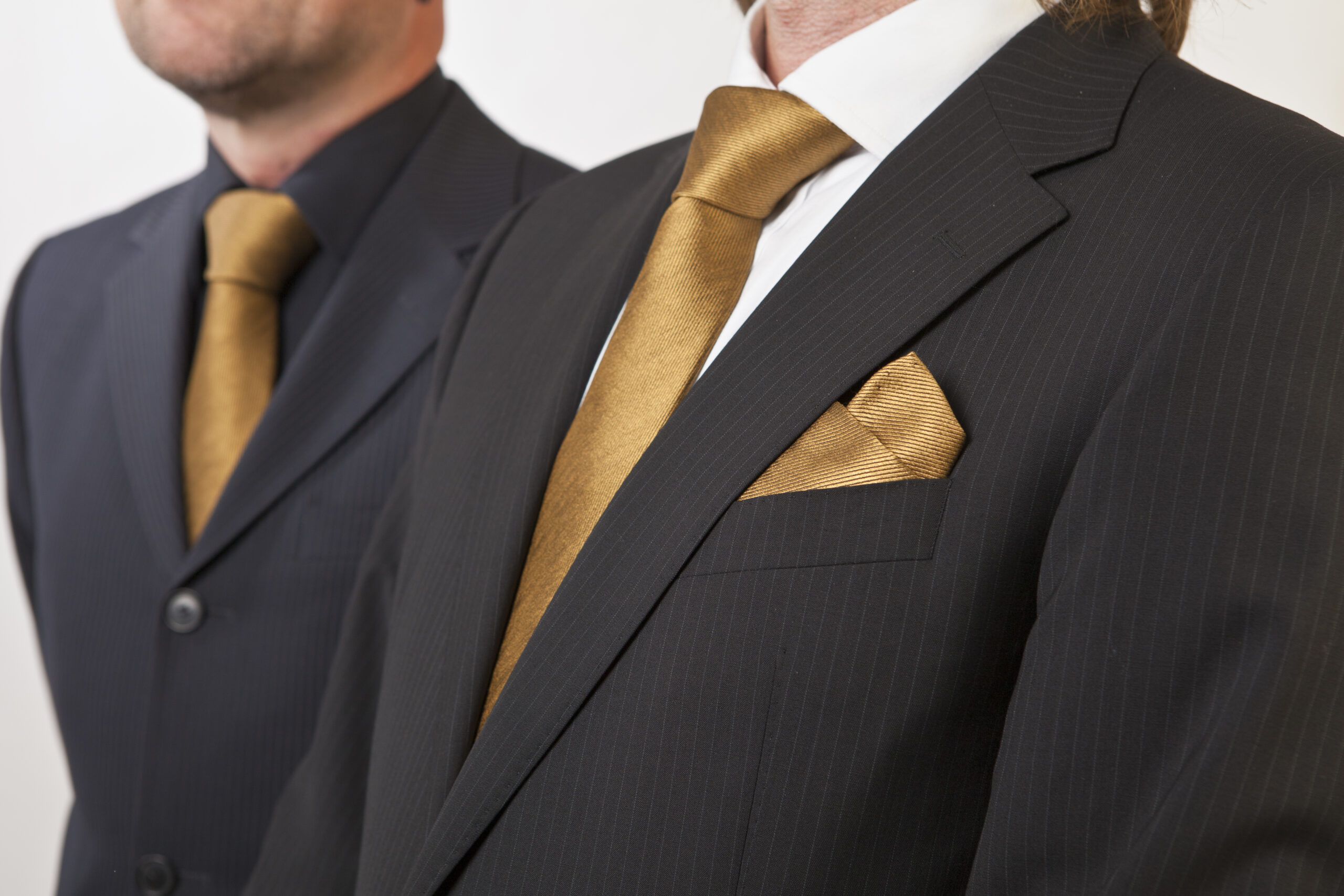 Exorbitant ties from EMPA after ten years of work, researchers at the Swiss Federal Laboratories for Materials Science and Technology, popularly known as the EMPA textile experts in St. Gallen, produced a thread containing a combination of 24-carat gold and silk. Hence, giving rise to the fourth most expensive ties in the world.
EMPA researchers developed the ideal silk-gold thread over nearly ten years. The gold tie project served as an example of how cutting-edge technology can boost fashion. They created a technique for coating polyester fibres with a thin, precious metal layer that was only a few nanometers thick, giving the fibres enough flexibility to be employed in weaving. After ten years of planning, the finished outcome was unprecedented. The glossy substance was firmly adhered to the fabric for the first time.
EMPA issued a small batch of gold ties created in the Zürich tie factory Hofmann und Co AG just before Christmas to celebrate its achievement. The initial retail cost per unit was 7,500 Swiss francs, or roughly $8,450.
Even at total capacity, production is restricted to 600 units annually. To make these ties, a textile panel large enough to create three ties is covered in 25 grams of pure 24-karat gold. Consequently, each tie has 8 grams of gold.
Christian Lacroix Fantasy Pattern Tie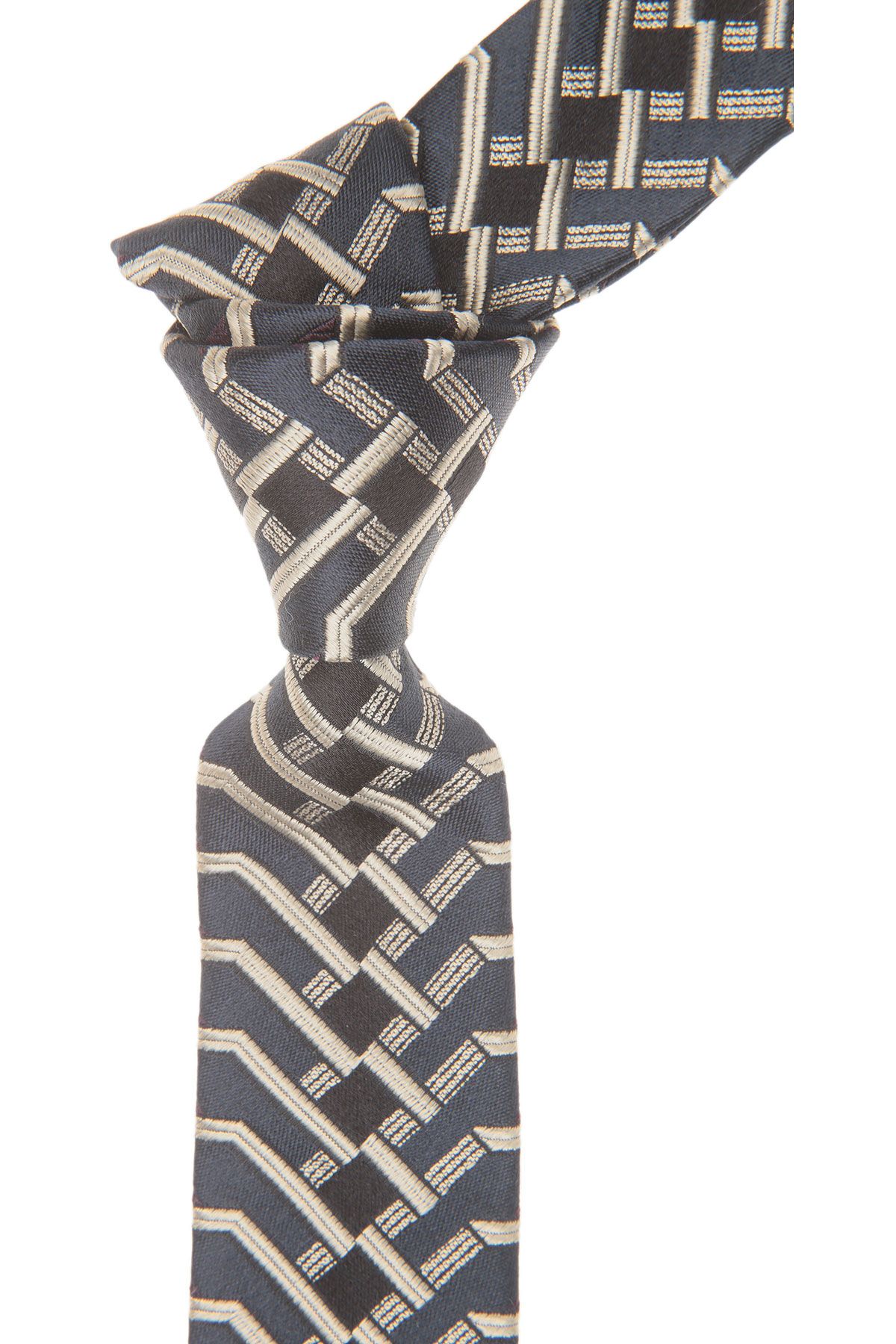 Priced at $1,150, this peculiar tie is the creation of renowned French fashion designer Christian Lacroix. Its manufacture of 100% silk is what gives the tie such excellent quality. This makes it one of the most expensive ties in the world, in addition to the superior cut designs. The fact that it is linked to the upscale company Christian Lacroix is another factor in its high price.
Famous for his lavish, beautiful, and theatrical garment designs Christian Lacroix. Lacroix runs several retail sites, including department stores, throughout France. Around the world, Lacroix has 1,000 retail stores.
Final Thoughts
So, gentlemen, if you want to levitate your look for a formal event, the tie is necessary. But what's better if you can get yourself the luxury and class by calling one of these most expensive ties in the world? 
Also Read: Most expensive watches in the world