Posh timepieces are most often associated with the word costly. The most expensive watches in the world are thrilling and multi-million dollar works of art intended for museums if not well-guarded private collections. 
Pilot, diving, field, and dress watches are all available. The most expensive watches in the world, however, are in a league of their own. Their very existence is based on setting world records, attracting the attention of renowned collectors, and inspiring billionaires, royalty, and Hollywood A-listers to spend their money. 
These most expensive watches in the world frequently feature precious metals, diamonds, and other costly and rare materials in their design, making them gorgeous and extremely high-ended. 
Nowadays, few people choose to wear a regular watch due to the development of digital technology. Fewer individuals today desire to collect watches, and fewer still prefer to wear classic looks. However, those who manage them are intensely fascinated with a watch's mechanism while some people enjoy gathering the most expensive ones.
Here are the top 5 most expensive watches available right now. Which would you choose?
Also Read: 10 most expensive cars in the world
5 most expensive watches in the world
Graff Diamond's Hallucination
With a $55 million price tag, the Graff Diamonds Hallucination is the most expensive watch in the world.
A genuine statement piece, The Hallucination by Graff Diamonds is ideal for individuals who enjoy the extravagant. The watch has an astonishing 110 carats of scarce coloured diamonds, which may not be the only factor in its high price. A group of expert gemologists and craftspeople, including John Graff, spent hundreds of hours creating this masterpiece. 
The Graff Hallucination debuted in 2014 and quickly became the most expensive watch ever. The intricate arrangement of the rare diamonds and stones around the platinum bracelet in a rainbow-like pattern is a work of art. 
The South African Diamond Corporation's majority shareholder and owner, Laurence Graff, still has the Hallucination. The stunning beauty of the precious stones on this watch is the main attraction, but a little quartz dial is deftly tucked away among the many tiny pink diamonds that make up the piece's focal point. 
Graff Diamond's Fascination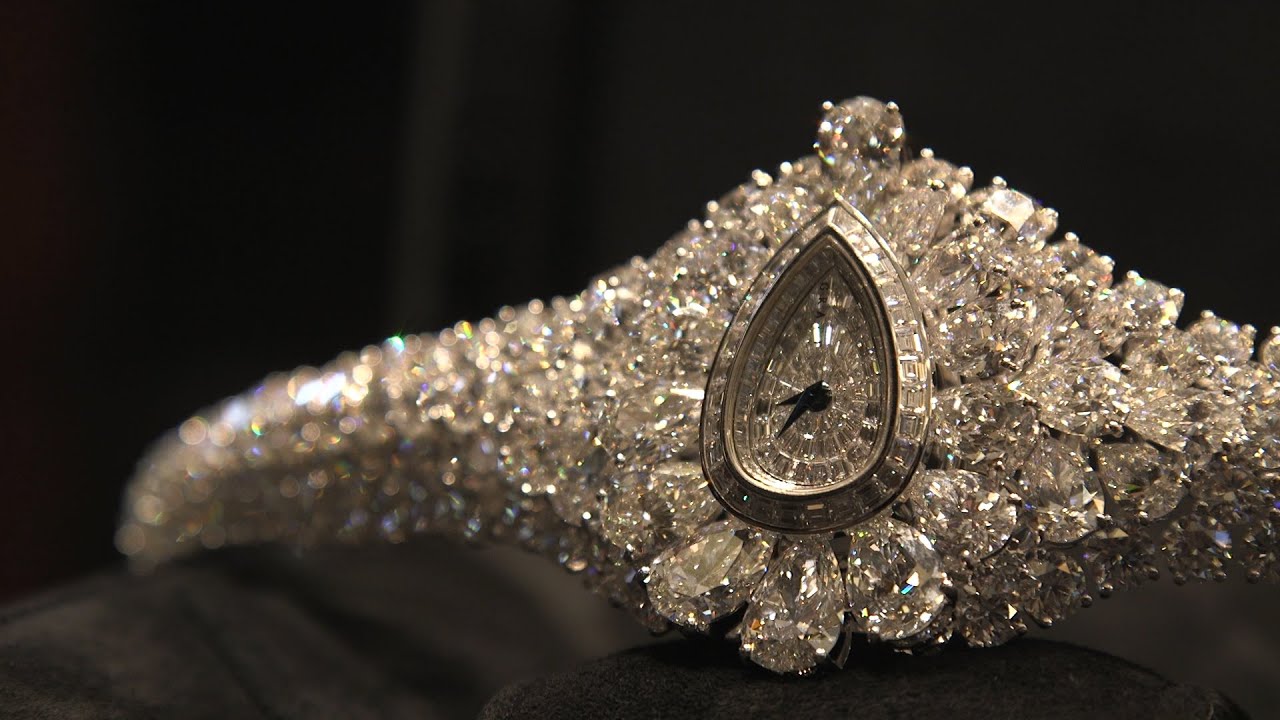 The Fascination comes in at number two on our list of the most expensive timepieces ever. This was created by Graff Diamonds, a British jewellery company recognised for obtaining and polishing some of the most famous diamonds in the world. This watch's 114 carats of colourless diamonds are for individuals who like glitter and bling.
The Fascination is a rare example of diamond mastery and a masterpiece of horological craftsmanship. Undoubtedly, one to compete with all other women's watches. It is a complete statement. The diamond dial has a drop form. This is the height of luxury with a price tag of $40 million.
The bracelet portion can be worn without the dial and as a ring. The watch's focal point is a magnificent composition of 152.96 carats of spotless white diamonds that have been expertly placed. The 38.13-carat D Flawless pear-shaped diamond that is the focal point of this stunning timepiece was meticulously cut and polished by Graff in their own facilities. 
Patek Philippe Grandmaster Chime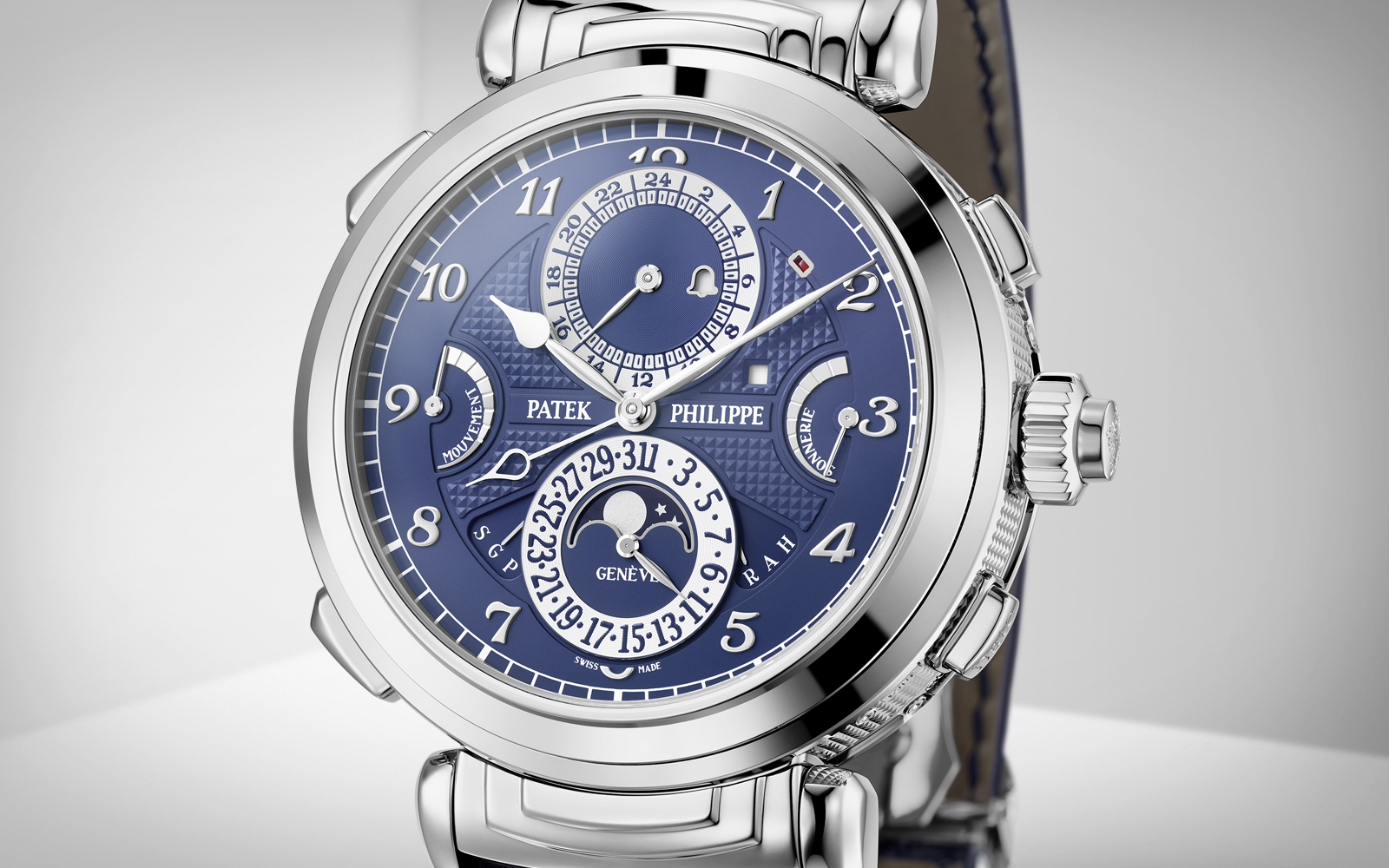 The Patek Philippe Grandmaster Chime is the third watch on our ranking of the most expensive watches in the world. The Patek Philippe Grandmaster Chime was first presented in 2014 as a tribute to Patek Philippe's 175th anniversary. It is made of stainless steel. The Grandmaster Chime is one of a kind and impressive in its intricacy. It has a stunning collection of 20 complications, five of which are auditory functions.
Two of these, a date repeater that beautifully chimes the date upon request and an alarm capable of sounding at the predetermined alarm time, stand out as patented world premieres. The Grandmaster Chime's design has a special double-face housing, which adds to its attraction. 
With the help of this clever innovation, the wearer can quickly adjust the watch to their tastes. A historic transaction occurred in 2019 when this fantastic watch sold for an astounding $33,616,493. 
Also Read: 10 most expensive dishes in India
Breguet No. 160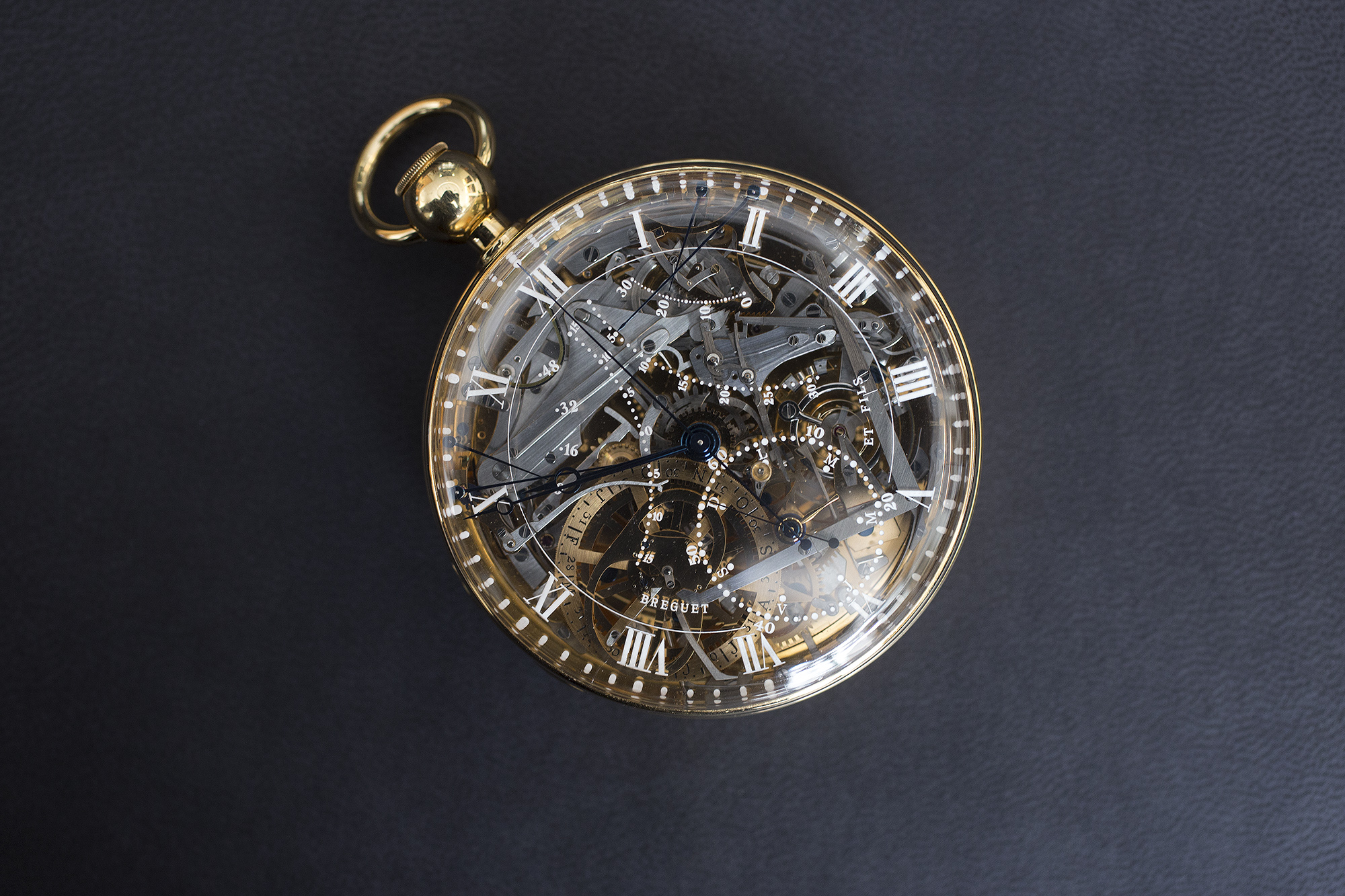 You might be wondering if anyone still wears a pocket watch today. This specific item would be highly sought after, not because it is a pocket watch but because it was created for the illustrious French queen Marie-Antoinette. Yes, the pocket watch, Breguet No. 160, is fourth in the world's list of most expensive watches with a hefty price tag of $33.6 Million. 
Breguet received the pocket watch as a commission from a hidden admirer. The watch is also called "Marie Antoinette" in her honour. However, it was finished in 34 years after her passing. It was taken in 1983 from a Jerusalem, Israel, museum and returned home in 2007. 
Nicolas Hayek, the late creator of the Swatch company, requested a remake in 2004. Despite consulting the original technical drawings in the Breguet Museum archives and the materials accessible at the Musée des Arts et Métiers in Paris, France, the creators battled considerably with it. They were finally successful, and the new version was made in a way that allowed it to wind itself. This watch's careful craftsmanship is awe-inspiring. It was completed in 2008 and displayed in a cabinet constructed of oak from the tree Queen Marie-Antoinette once sat under to unwind.
Jaeger Lecoultre Joaillerie 101 Manchette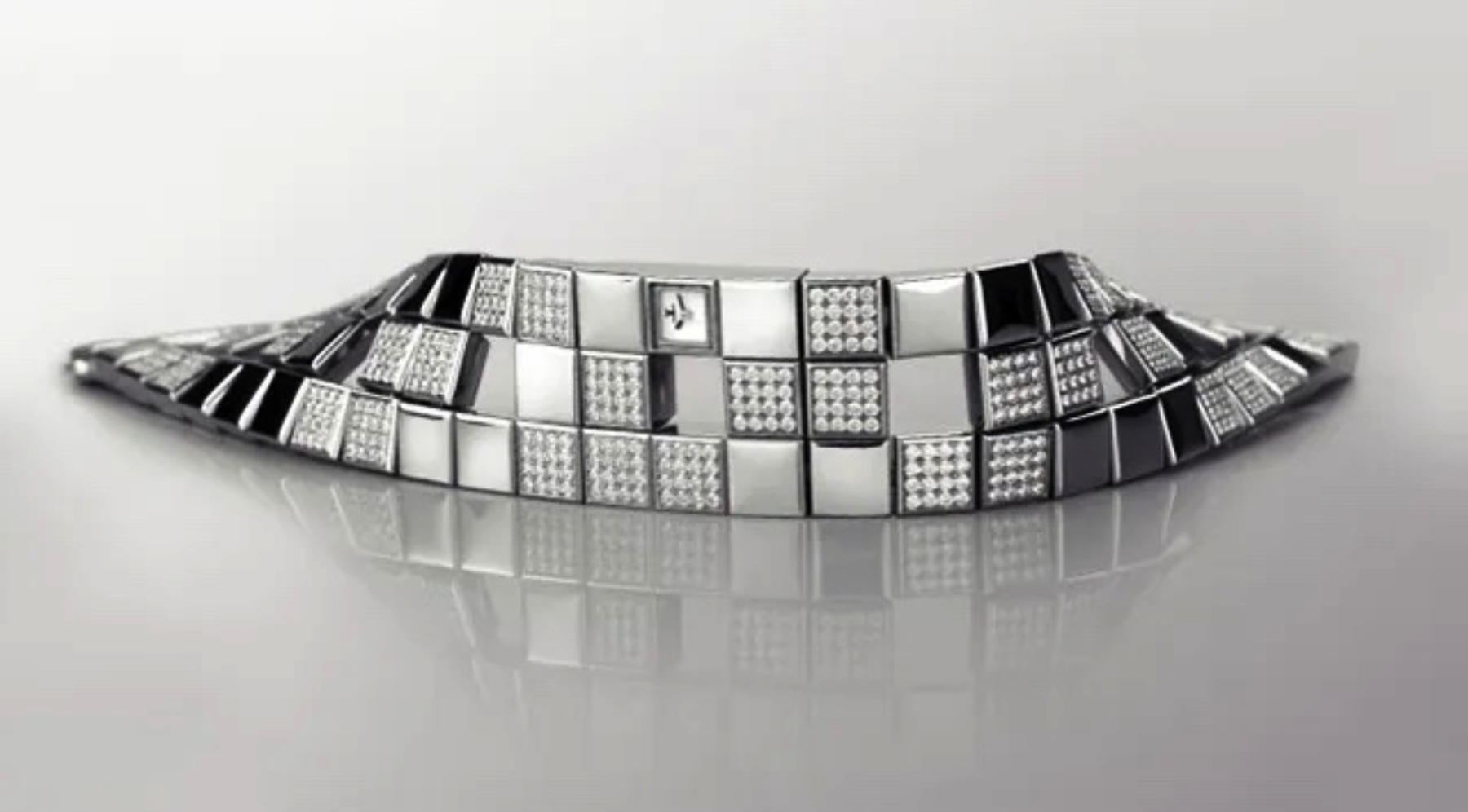 You could have an idea of what to expect if we told you that prestigious firm Jaeger-LeCoultre created this elaborate clock as a present for none other than Queen Elizabeth II to commemorate her 60th year in power. Yes, this watch had to be the next on our list of most expensive watches in the world. 
The Joaillerie 101 Manchette is a handcrafted wonder created by Jaeger-LeCoultre. This remarkable clock was owned by Queen Elizabeth II, who was a noted collector. The Jaeger-LeCoultre Joaillerie 101 Manchette, a marvel of luxury, was sold for a whopping $26 million, a tribute to its unmatched artistry and importance. 
The watch's design is opulent and elegant, showing the white gold's brilliance while encrusting with various painstakingly polished diamonds that individually add to its attractiveness. This clock, which features a 101-calibre manual winding movement, expertly combines the grandeur of fine jewellery with the essence of classical watchmaking.
Final Thoughts 
Watches are works of art intended to project elegance and status rather than just serving as valuable timepieces. The timepieces mentioned above, each with its own distinctive characteristics and design, are among the most expensive watches in the world and not to forget rare.
They are more than just an accessory; they are crafted with precious metals, diamonds, and other rare materials, making them the dream watch. This article about the most expensive watches in the world makes you dream about these watches tonight and motivates you to strive harder and achieve them. 
Also read: The Luxurious Nuptials: 5 most expensive Indian weddings