India is famous for extravagant weddings and how they turn out to be the most expensive Indian weddings of a specific period. People splash out to make the event a grand affair so that it is remembered for a long time, including opulent decorations and pricey gifts. Even in tough economic times, families open their hearts and go above and beyond for weddings. Numerous well-known persons established the standard and developed ground-breaking concepts to leave their mark.
Weddings are among the most significant and crucial events in a person's life in India. Usually multi-day events, these marriages feature sophisticated rituals, ornate decorations, sumptuous feasts, and pricey presents. 
From politicians to business, tycoons, especially Bollywood celebrities, have made weddings an out-of-the-world affair in India. The rich are competing to establish who's wedding turns out to be the most expensive wedding of the country. The paparazzi are always trying to get a glimpse of these perfect weddings, and people await to know every detail of the experience. The couture, decoration, photographs, everything is always excellent, making the general mass plan their dream weddings similarly. 
So, let's look at some of the most expensive weddings in India. 
Also Read: 5 most expensive travel destinations in the world
5 most expensive Indian weddings to date
Isha Ambani and Anand Piramal
Mukesh Ambani, whose estimated net worth is $42 billion, went above and beyond to ensure his only daughter had a wedding to remember and the most expensive wedding of the county. The wedding celebrations occurred throughout several locations, including Udaipur, Lake Como in Italy, and the Ambani residence in Mumbai.
Given its staggering price tag of Rs 720 crore, this wedding is considered the most expensive Indian wedding ever. In December 2018, Isha Ambani wed Anand Piramal, the billionaire entrepreneur Ajay Piramal's son. The elite of the economic, entertainment, and political worlds were at the spectacular.
The wedding invites arrived in a box designed by Dolce & Gabbana that was embellished with pink and gold lace and chains that could be worn as jewellery.
The week-long nuptials had a particular highlight- a performance by Beyonce. Beyonce reportedly received $15 million for a 45-minute performance with multiple outfit changes. Meanwhile, the A-list of Bollywood attended a wedding celebration in Udaipur, which is known for its palaces. 
Even more celebrities, including Ranveer Singh, Deepika Padukone, Shah Rukh Khan, Amitabh Bachchan, and even Hillary Clinton, attended a separate reception in Mumbai. So, if these are the nitty grittties of the wedding, how could this not be on the list of the most expensive weddings in India. 
Sushant Roy and Seemanto Roy's double wedding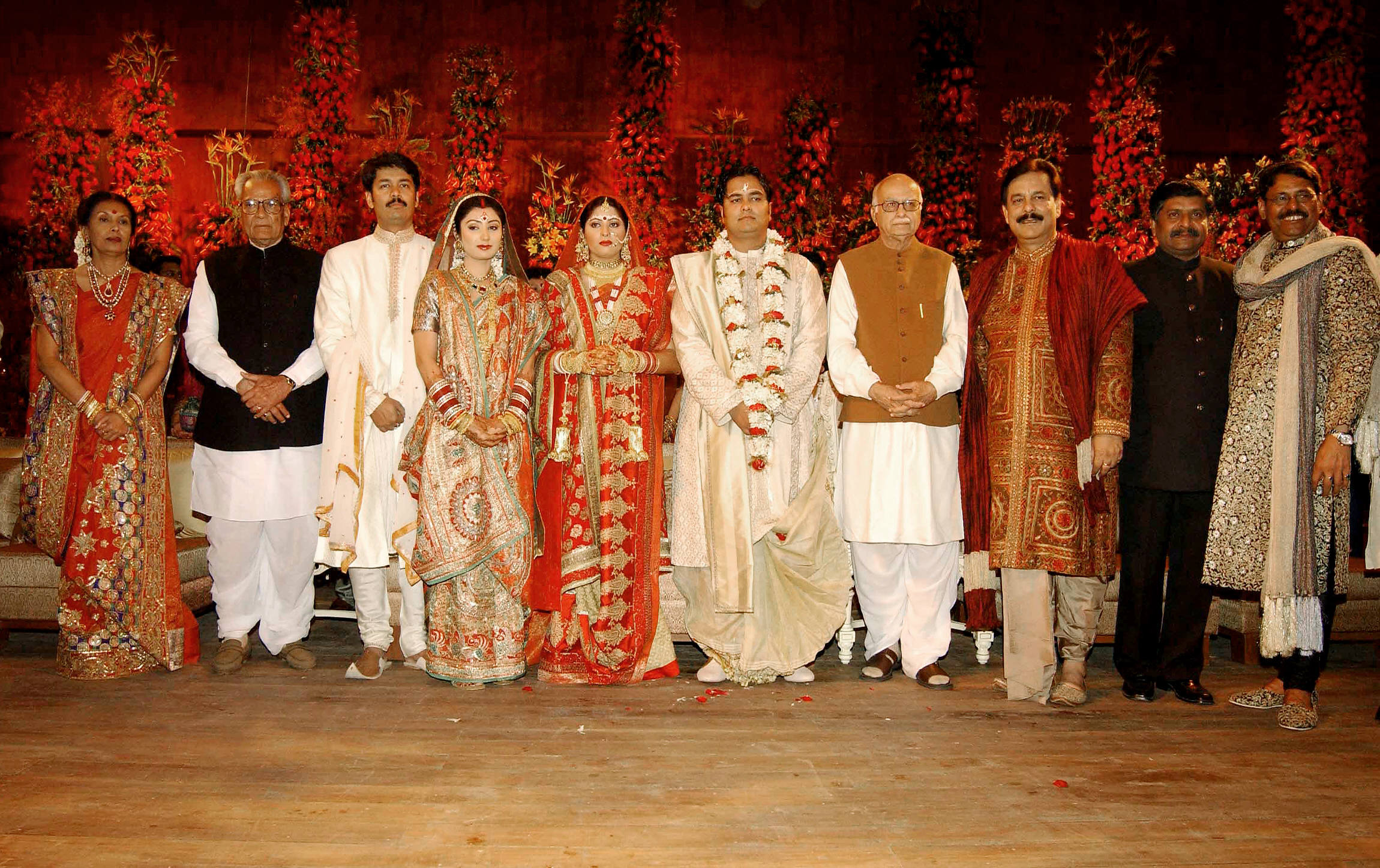 Former Indian billionaire Subrata Roy was renowned for throwing extravagant parties and mixing with cricketers and Bollywood celebrities before his shocking fall from fame. The twin boys Sushanto and Seemanto, who were married in a dual ceremony in 2004, are the only children of the founder and chairman of the then multi-billion dollar company Sahara India Pariwar. So, isn't it obvious that the dual wedding would turn out to be one of the most expensive Indian weddings?
On February 10, Sushanto wed Richa Ahuja, and on February 14, Seemanto married Chandini Toor.
At the Sahara Stadium in Lucknow, a fairy-tale wedding took place with elaborate décor. Over 11,000 visitors attended over the course of a week, including numerous Bollywood superstars and athletes. Another remarkable event was Roy's simultaneous marriages of 110 women who couldn't afford their nuptials. So, not only does the wedding of the twins make it to the most expensive Indian weddings list, but they also did something commendable and spread joy. 
Also Read: World's most expensive homes
Brahmani Reddy and Rajiv Reddy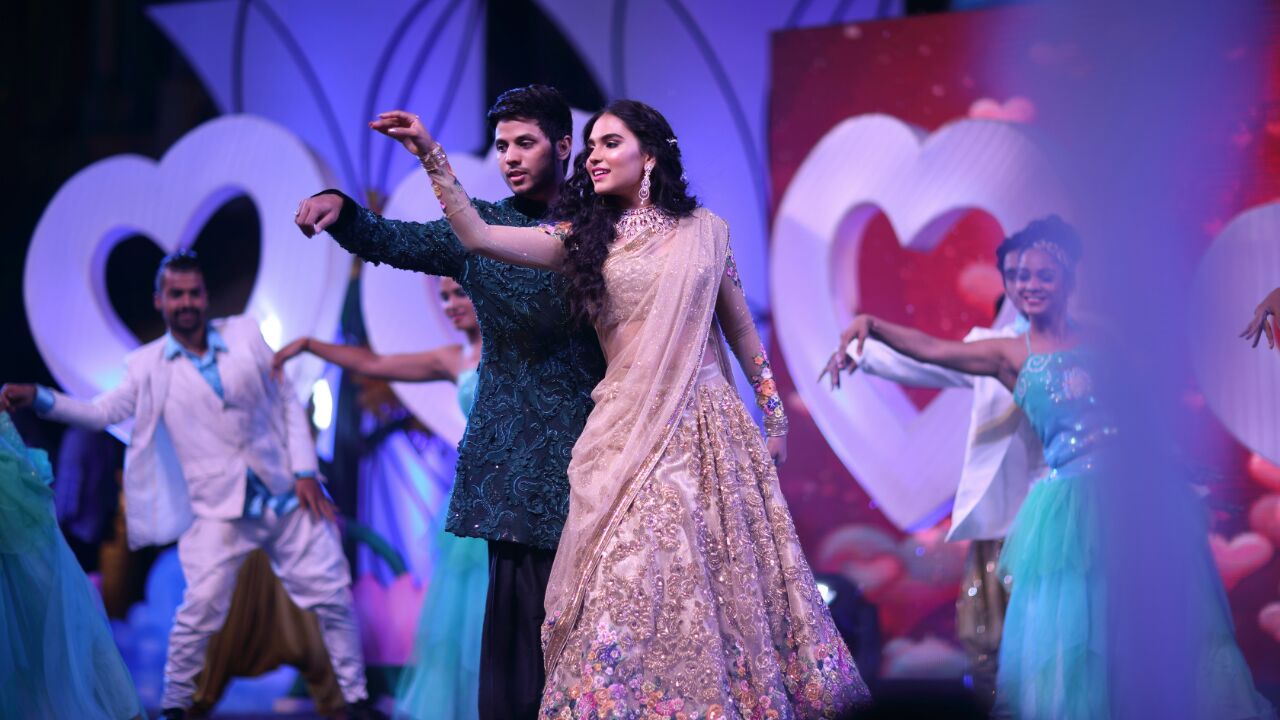 Gali Janardhana Reddy, a mining magnate and former politician, received criticism for hosting an extravagant wedding for his only daughter while India was experiencing a cash flow crisis, and his 5 billion rupee celebration grabbed news for all the wrong reasons in 2016 but is one of the most expensive weddings in India. 
A wedding ceremony attended by 50,000 guests, including Bollywood celebrities and politicians, marked the conclusion of a five-day celebration for Reddy's daughter Brahmani and her husband Rajeev Reddy, the son of Hyderabad business magnate Vikram Dev Reddy. The party was held at the Bangalore Palace.
Reddy spent all of his money on the wedding. According to local media reports, the wedding was an extravagant display with elaborate decorations that included recreations of ancient Indian temples designed by Bollywood art directors, luxurious bull-drawn carriages to transport guests, and enormous helium balloons bearing larger-than-life images of the family.
Three thousand security officers were hired for the festivities, and the bride's wedding saree alone cost 170 million rupees ($2 million). The newlyweds and politicians appeared in a video lip-syncing to an Indian song on the LCD screen of the expensive, gold-plated wedding invites.
Shristi Mittal and Gulraj Behl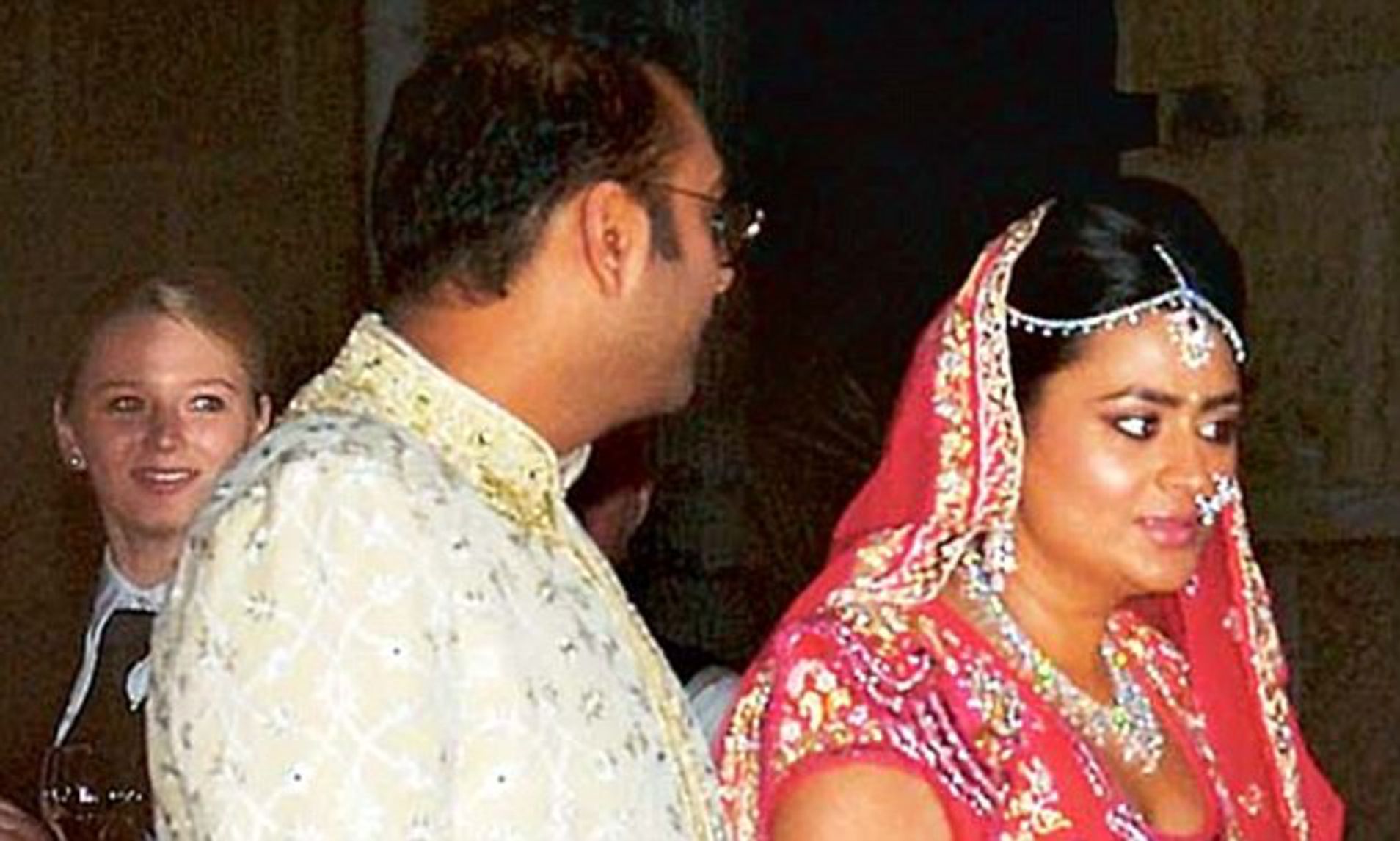 As his brother, the steel mogul Laksmi Mittal had done, Pramod Mittal spared no expense for the 2013 nuptials of his daughter Shristi Mittal to investment banker Gulraj Behl making it to the list of most expensive Indian weddings.
Five hundred people attended the three-day party in Barcelona, and everyone had to sign a confidentiality agreement. Additionally, Michelin-starred chef Sergi Arola designed the menu, and more than 200 butlers and cooks were flown in from Thailand and India to ensure the celebrations ran properly. In addition, the newlyweds celebrated by cutting a six-story, 60-kilogram cake. 
According to reports, the wedding cost about Rs 500 crore. 
On top of a hill, at the National Museum of Catalan Art, the major wedding ceremony took place. Photographers and videographers rented helicopters to film the celebrations from all sides.
Vanisha Mittal and Amit Bhatia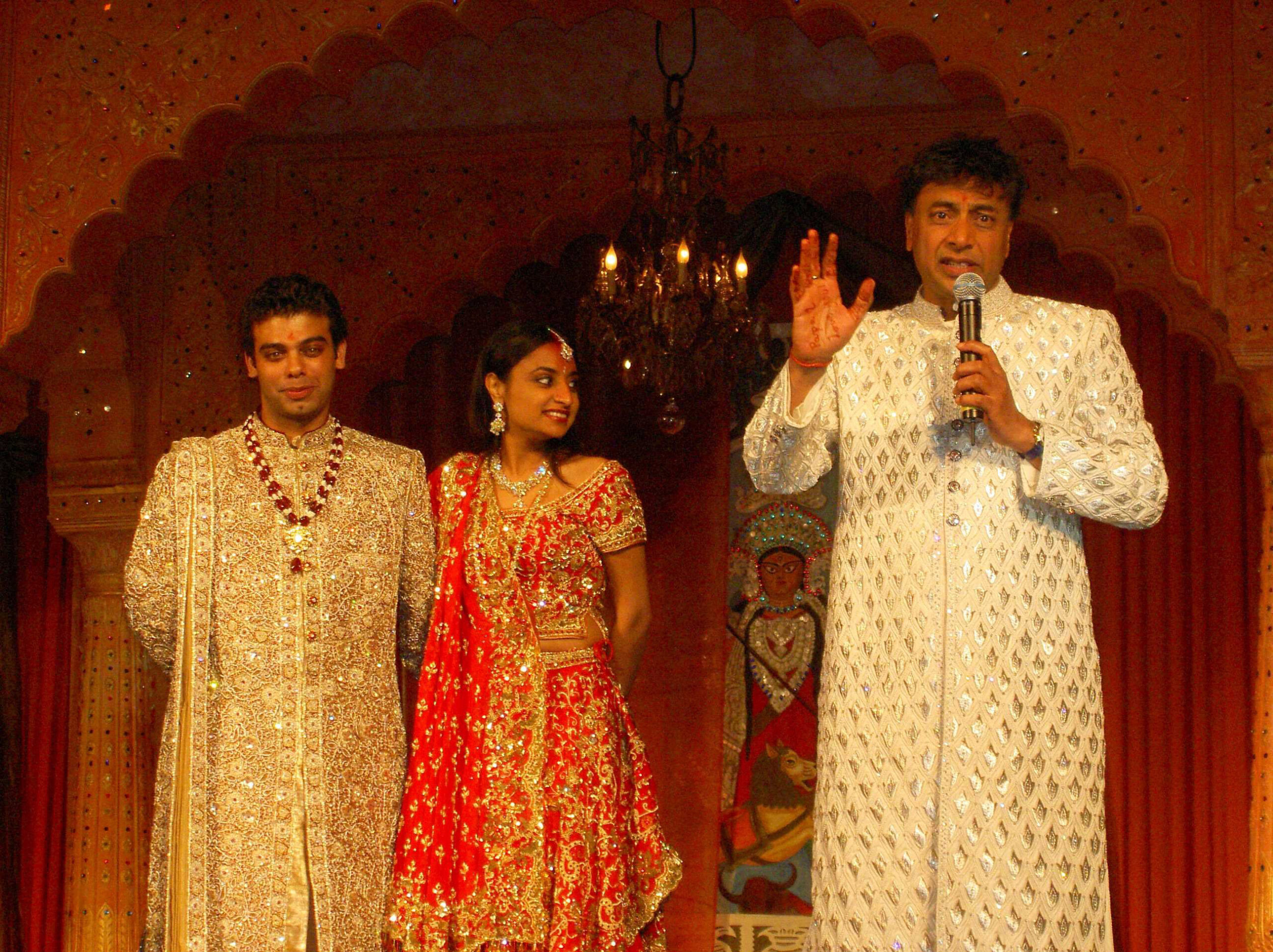 When Lakshmi Mittal, the steel magnate, wed his daughter Vanisha to London banker Amit Bhatia in 2004, it was the most prominent wedding celebration ever recorded and hence also one of the most expensive weddings in India.
The six-day event spread over several Parisian sites, including performances by Kylie Minogue and Bollywood celebrities Shah Rukh Khan and Aishwarya Rai Bachchan. Famous Bollywood playwright and poet Javed Akhtar even wrote the screenplay for a play that the Mittal family performed at a pre-wedding ceremony.
The wedding occurred in the Vaux le Vicomte mansion after an engagement party at the Mansion of Versailles. According to India Today, more than 35 artisans from Mumbai were flown in to create a mandap or the stage where the wedding rite is performed on a pond in the estate's expansive gardens and hence making it one of the most expensive Indian weddings at that time. Fibreglass elephants, minarets, and a sizable reception hall decorated in pink were also erected, along with flowers flown in from Holland.
Special fireworks blasted from the Eiffel Tower marked the evening's conclusion. With all these luxurious festivities that too back in the early 2000s, how could this nuptial not be in the list of most expensive Indian weddings. 
Final Thoughts
These were the five most expensive weddings in India to date. Though none of the weddings from Bollywood made it to the list, they are close regarding expenses and grandeur. 
The most expensive Indian weddings epitomize beauty, wealth, love and everything nice. These weddings must have already made you start thinking of your dream wedding, and taking inspiration from the most expensive weddings in the country is nothing unpleasant. You should plan it accordingly and just how you want things to be. 
Also Read: World's most expensive footwear