Welcome to a journey that explores the most expensive footwears in the world! Whether you love fashion or just want to see how the super-rich live, this list is full of surprises. We'll explore six kinds of shoes that are closer to being art pieces than regular shoes.
Most Expensive Footwears
The Best of the Best: Passion Diamond Shoes at $17 Million
Introducing the most expensive footwear made till date. Meet the Passion Diamond Shoes, created by Jada Dubai and Passion Jewelers. They are packed with diamonds, including two very large diamonds that are each 15 carats. All in all, these shoes cost $17 million and took nine months to make. Not only are these the priciest shoes on our list, but they also show some of the best craftsmanship out there.
The Diamond-Encrusted Heels: Debbie Wingham's $15.1 Million Pair
Designer Debbie Wingham created these high heels, and they come with an unbelievable price tag of $15.1 million. What makes this one of the most expensive footwears? The shoes are filled with super rare pink and blue diamonds! On top of that, they have white diamonds and over a thousand smaller diamonds, all set into platinum. These aren't just shoes; they're like treasure chests you can wear on your feet.
The Movie Star: Harry Winston's Ruby Slippers for $3 Million
Do you remember the ruby slippers from the movie 'The Wizard of Oz'? Jeweler Harry Winston made a modern version to celebrate the movie's 50th anniversary. The slippers sparkle with 4,600 rubies and 50 carats of diamonds, thus making this beauty one of the most expensive footwears. Priced at $3 million, these shoes are like walking on a field of precious gems.
The Gold Shoes: OVO x Air Jordans for $2 Million
First, let's discuss a pair of the most expensive shoes that are priced the same as most houses! These sneakers are a result of a project between rapper Drake and artist Matthew Senna. They're called OVO x Air Jordans and worth a jaw-dropping $2 million. What makes them so costly? They're made entirely out of 24-karat gold! Each shoe weighs around 50 pounds, which makes it more like a museum piece than something you'd wear to the gym.
The Fairy Tale Come True: Stuart Weitzman's Cinderella Slippers for $2 Million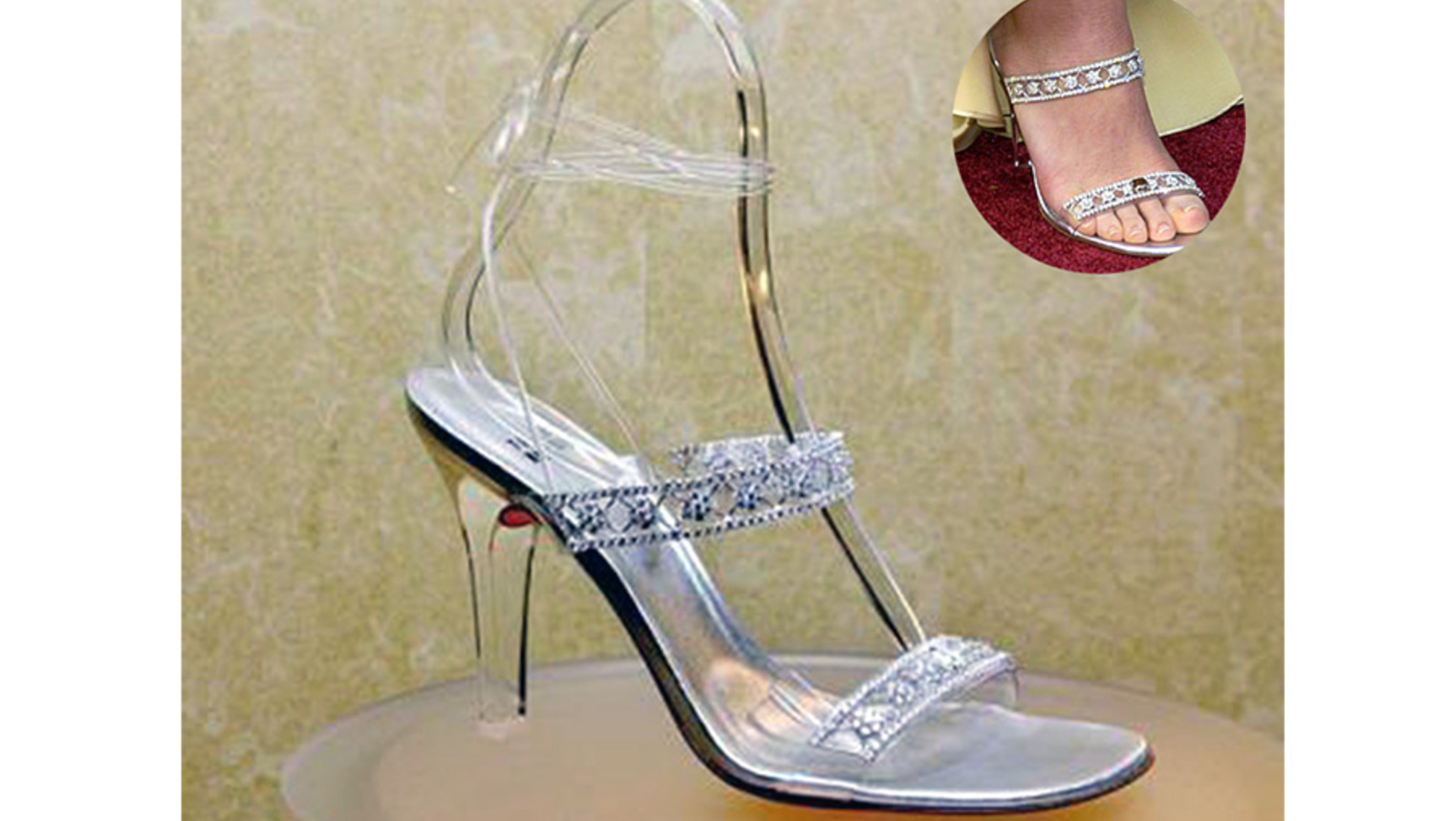 If you've ever wanted to feel like Cinderella, these shoes give you that feeling. Made by designer Stuart Weitzman, they cost $2 million and are decorated with 565 diamonds. What's the showstopper of this expensive footwear? A 5-carat diamond that catches everyone's eye. These shoes were worn by singer Alison Krauss at the Oscars.
The Space Shoes: Moon Star Shoes for $1 Million
Last but not least, we have shoes that are literally out of this world! Created by Antonio Vietri, these shoes have a piece of meteorite in them. Yes, you read that right: a rock from space! These shoes, priced at $1 million, also feature 18-karat gold and are adorned with 30 carats of diamonds. They bring a whole new meaning to the term "space-age fashion."
What Makes These Shoes So Special?
Sure, these shoes have diamonds, gold, and even space rocks, but what makes them truly the most expensive footwears is the hard work put into each pair. People spend hundreds or even thousands of hours making these shoes perfect. They're not just things to wear; they're art pieces.
The Big Picture: What Do These Shoes Mean?
For most of us, these expensive shoes cost way more than we could ever afford. But these are more than just expensive footwears! They show us what's possible when people use their imagination and get really creative. These shoes highlight the amazing talents of the people who made them and give us a glimpse into a luxurious world that's fascinating to look at, even if most of us will never experience it firsthand.