It's time to text your friends about halloween outfit ideas when you see webbed décor for the holiday everywhere you go grocery shopping. Are you considering dressing up as a lone figure or as a lovely couple or group for Halloween? This year, how can I not be that simple? If, around this time of year, you find yourself wondering these things, then don't worry. We have solutions for you regarding halloween outfit ideas.
Although "basic" has a bad connotation, let's be practical. Fun jewellery and makeup can make even the most basic clothing seem more put together and "unique." It makes sense to start thinking about your Halloween costume as soon as possible to avoid missing out on the perfect accessory, face paint, or pair of neon Rollerblades.
However, even for those who prefer to wait until the last minute, some of the most creative costumes are timely and simple to make using items you already own or can readily purchase online. Therefore, we have compiled a list of the most lavish halloween outfit ideas, 2023 edition, to assist you in getting your outfit together. Everyone will find something they enjoy here, including instantly recognisable memes, lifelike dolls, pop culture references, get spooky to the core and so on.
Also Read: Top 5 most expensive earrings in the world
10 best Halloween outfit ideas for the year
Barbie and Ken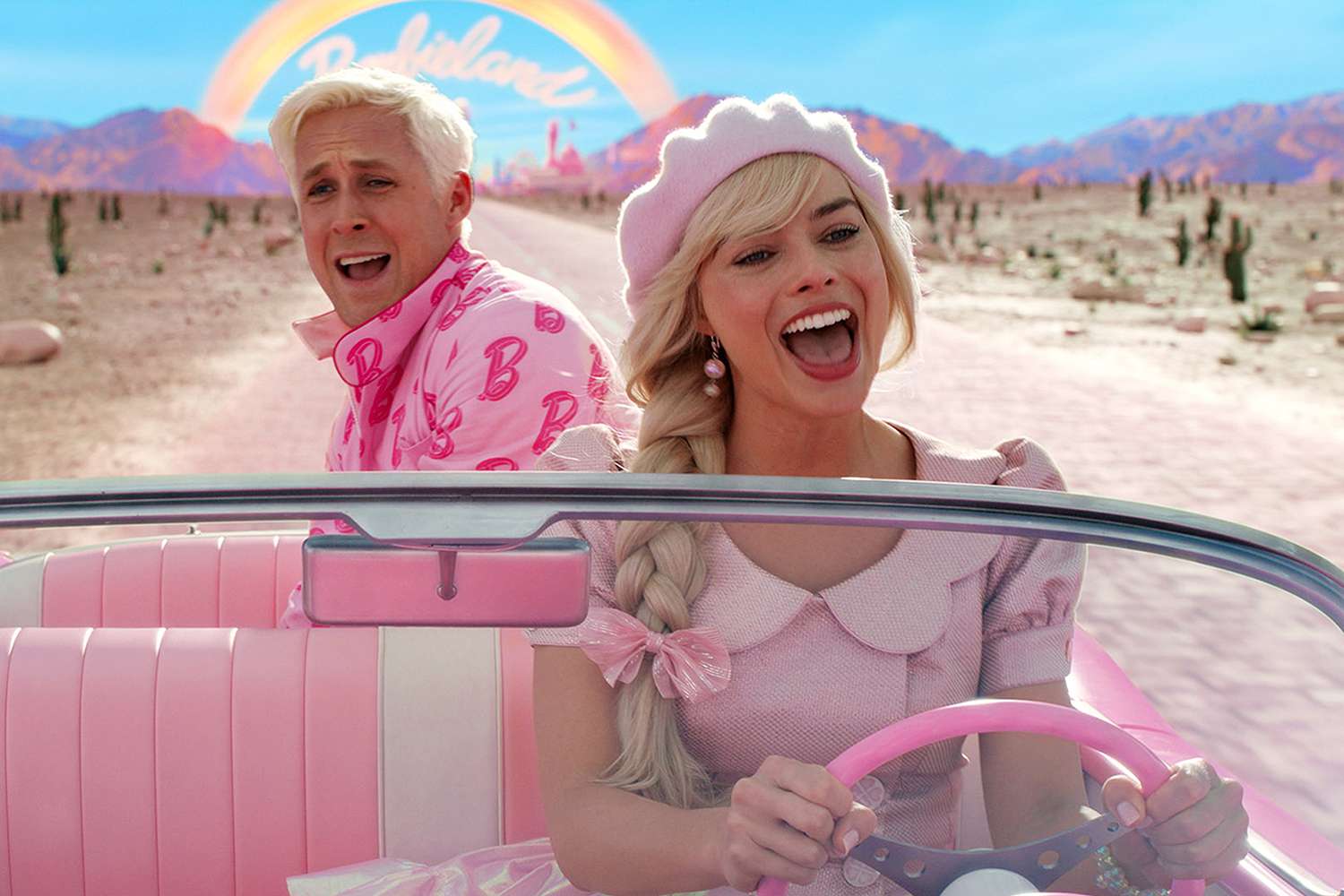 Does the fact that Barbie and Ken are on this list even surprise you? With the summer release of Greta Gerwig's Barbie starring Ryan Gosling and Margot Robbie, how could you not have a conversation about these two on your halloween outfit ideas? This Halloween, there could be too many Barbie and Ken outfits, but fortunately, there are hundreds of Barbie and Ken dolls to choose from. 
Oppenheimer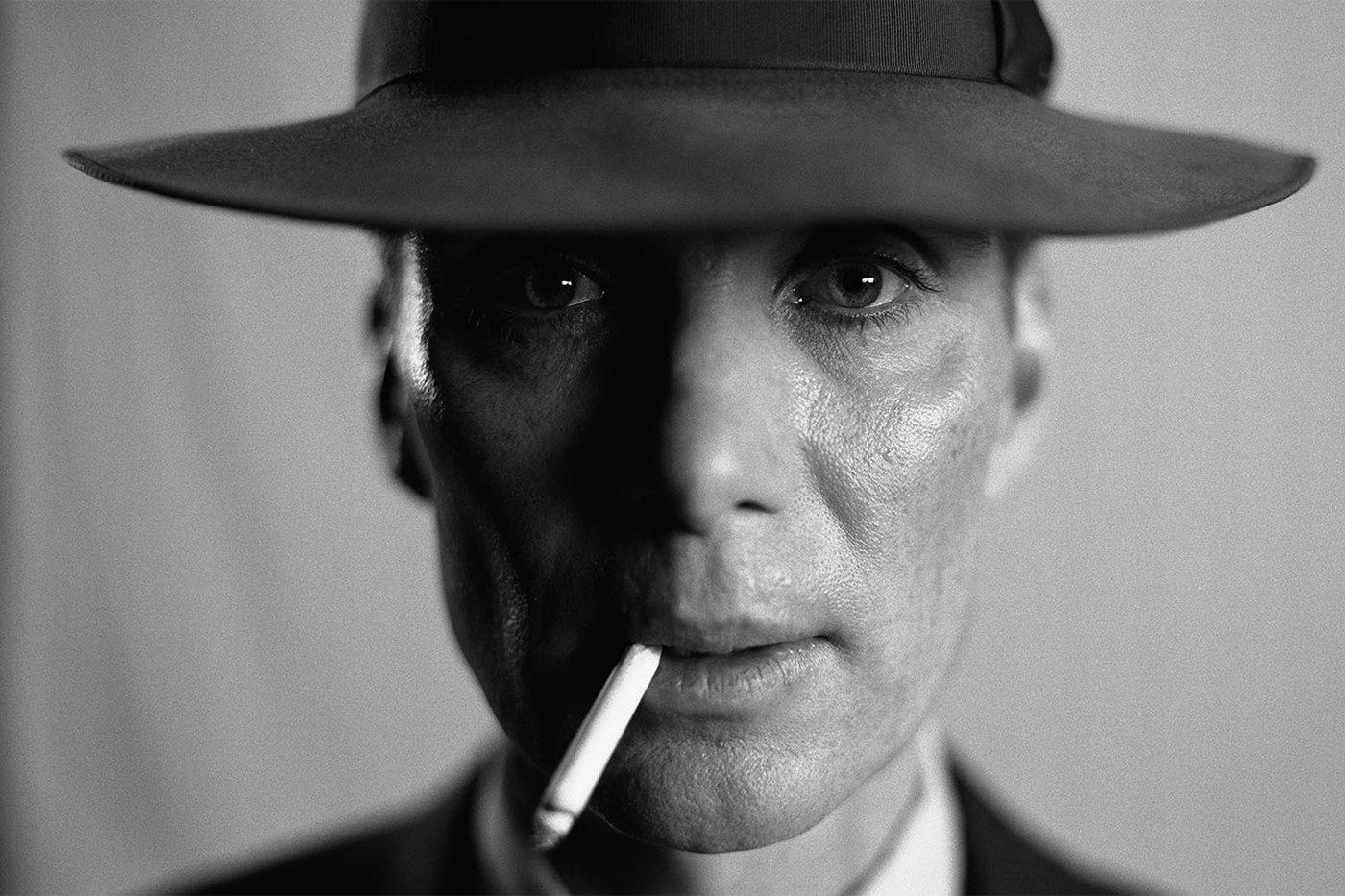 Oppenheimer is another anticipated halloween outfit ideas this year. With this costume, you can not only stay in your enigmatic era, but you can also make it by simply going through your closet. Do you have a neglected trench coat stuffed in there somewhere? Bring it out and your best suit and necktie. It would be best if you had a faux tobacco pipe as an accessory, and I can assure you that it will complete the ensemble. 
Scream Movie characters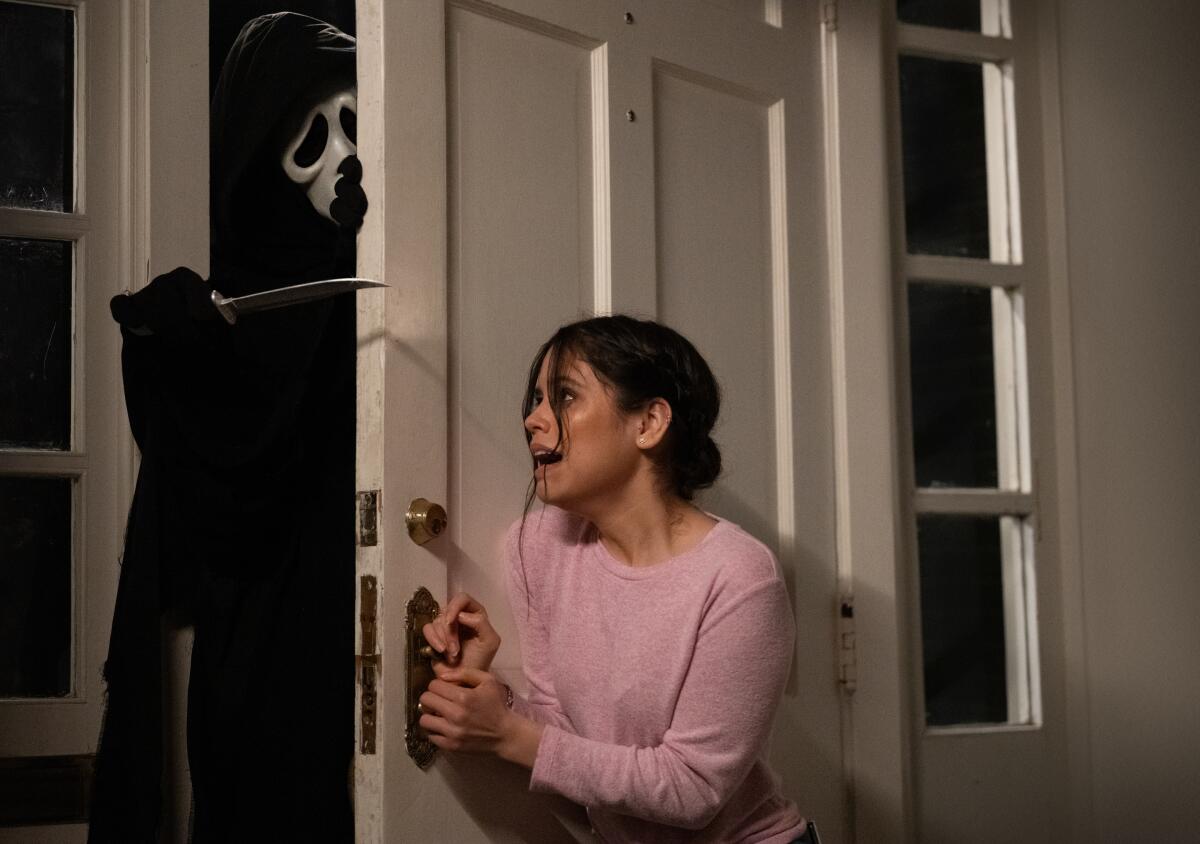 As of this present, Scream has six films. The most recent Scream was released in March, while the first was released in 1996. The Scream characters have been around for a while and are regarded as a classic halloween outfit ideas. Every film introduces a fresh cast of characters, so there are plenty of outfits to choose from. You can approach this costume in various ways, from Jenna Ortega's classic pink bloodied jumper as Tara Carpenter to Drew Barrymore's iconic blonde bob as Casey Becker. Naturally, this is an excellent concept for a group costume. Ghost-face costumes are, after all, readily available in most stores and can be thrifted. 
Justin and Hailey Bieber at Rhode Strawberry Glaze product launch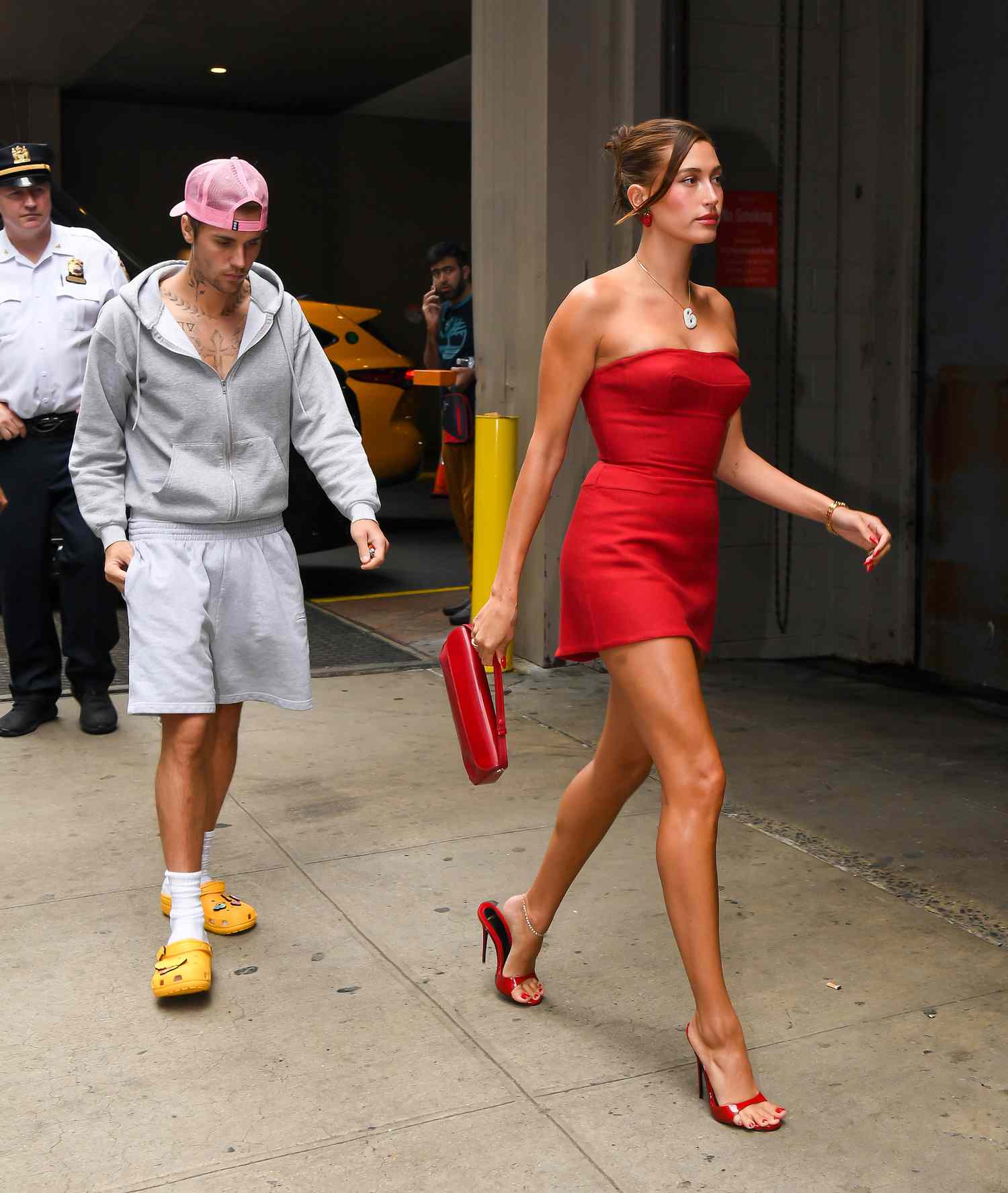 Media attention has consistently been drawn to the Biebers' attire. The photographers enjoy taking close-up shots of them. Significantly, near the end of the summer, people started talking about the matching and contrasting ensembles that Hailey and Justin wore to Rhode's promotional event.
Red hair ribbon, strawberry earrings, and a red dress gave Hailey a glamorous look. Justin was seen next to Hailey, sporting a pink baseball cap outfit with a yellow pair of Crocs. They were going to the same event, even though they appeared to be dressed for two separate occasions. This is not only an excellent opportunity for you to dress up or down for Halloween, but it's also a very striking combined look for halloween outfit ideas. 
Wednesday Addams from the Netflix Series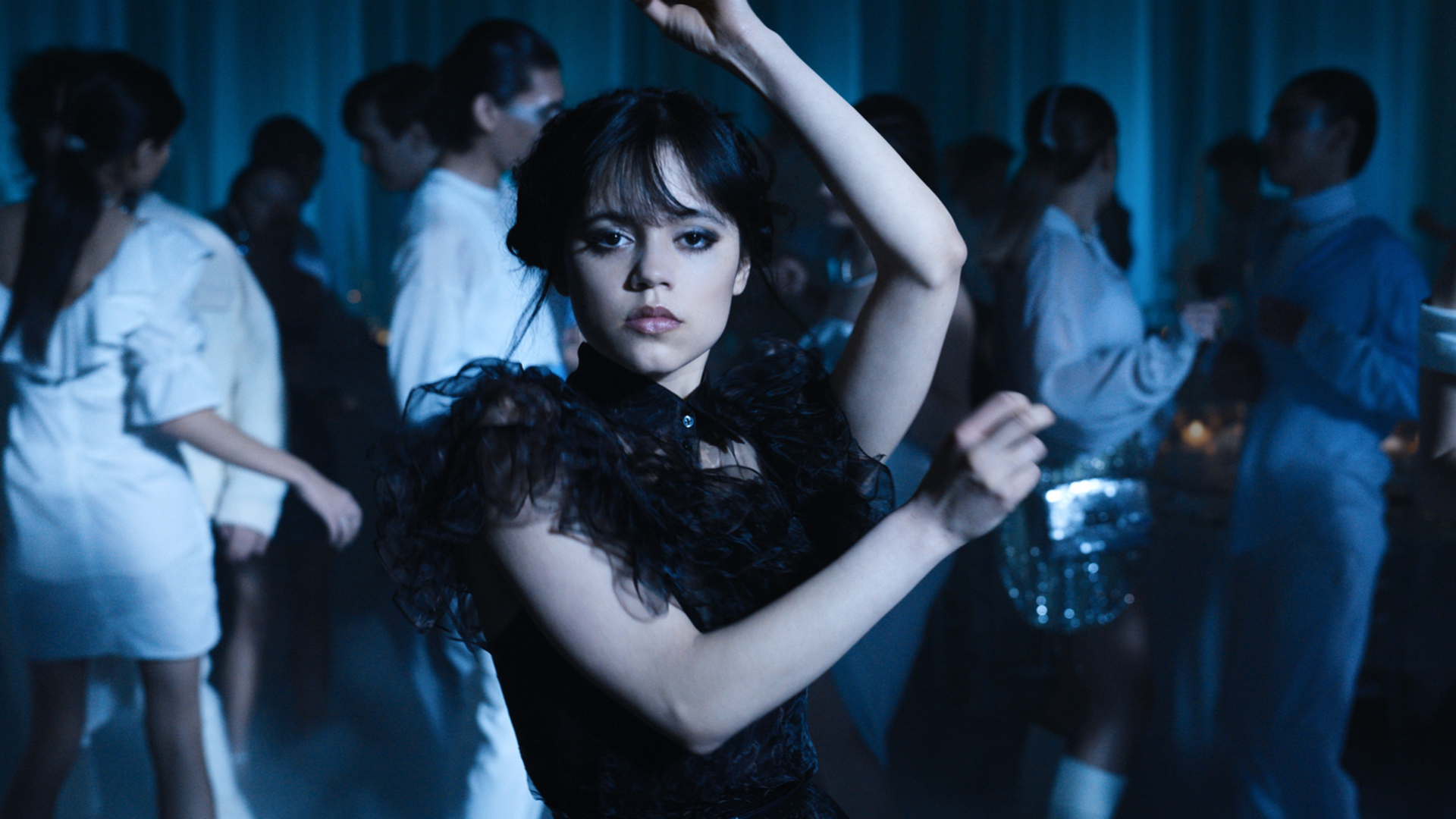 Arguably, the most incredible show of 2022 was Jenna Ortega's portrayal of Wednesday Addams in the Netflix series Wednesday, a spinoff of The Addams Family. 2023 is the year of the Wednesdays because, outside of its November release, very few individuals had the opportunity to pick her look for halloween outfit ideas for the previous year.
Yeah, you can get halfway there by copying her iconic pigtails and perpetual frown, but Wednesday's reliable sidekick, Thing, will help you pull the look off completely. Also, you can copy the look where she does the incredible dance performance and rehearse to perform it at the party. 
Also read: 5 most expensive ties in the world
Maddy from Euphoria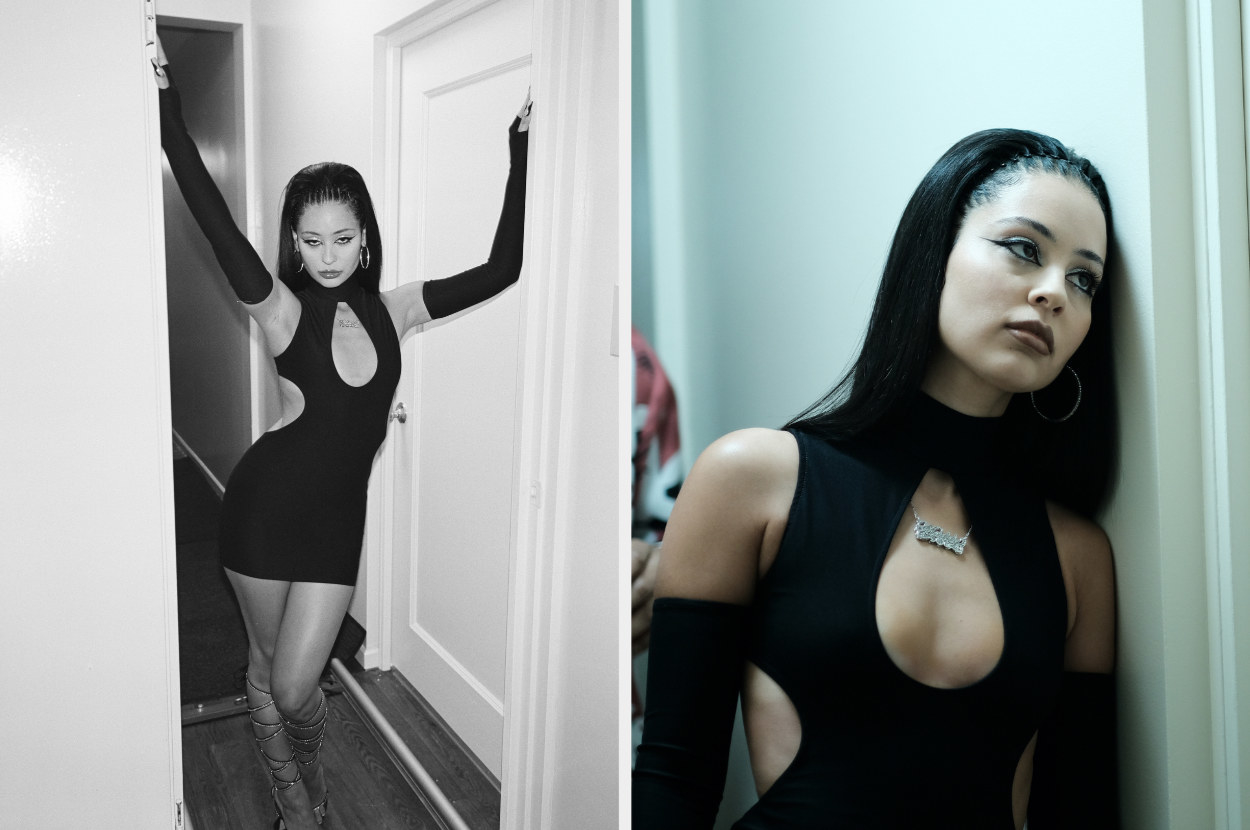 Teen drama at its most intense—Euphoria! There are countless possibilities for halloween outfit ideas thanks to the show's abundance of fashionable and recognisable costumes. One character, and especially an outfit that everyone recalls, is Maddy's season two New Year's Eve outfit. You may finish the look by wearing her cutout black dress and applying black eyeliner and a dark lip to create a dramatic eye. Otherwise, you can choose any of her outfits and go all blingy with a strong eyeliner game, and it will make you stand out and catch your eyes. 
Beyonce Renaissance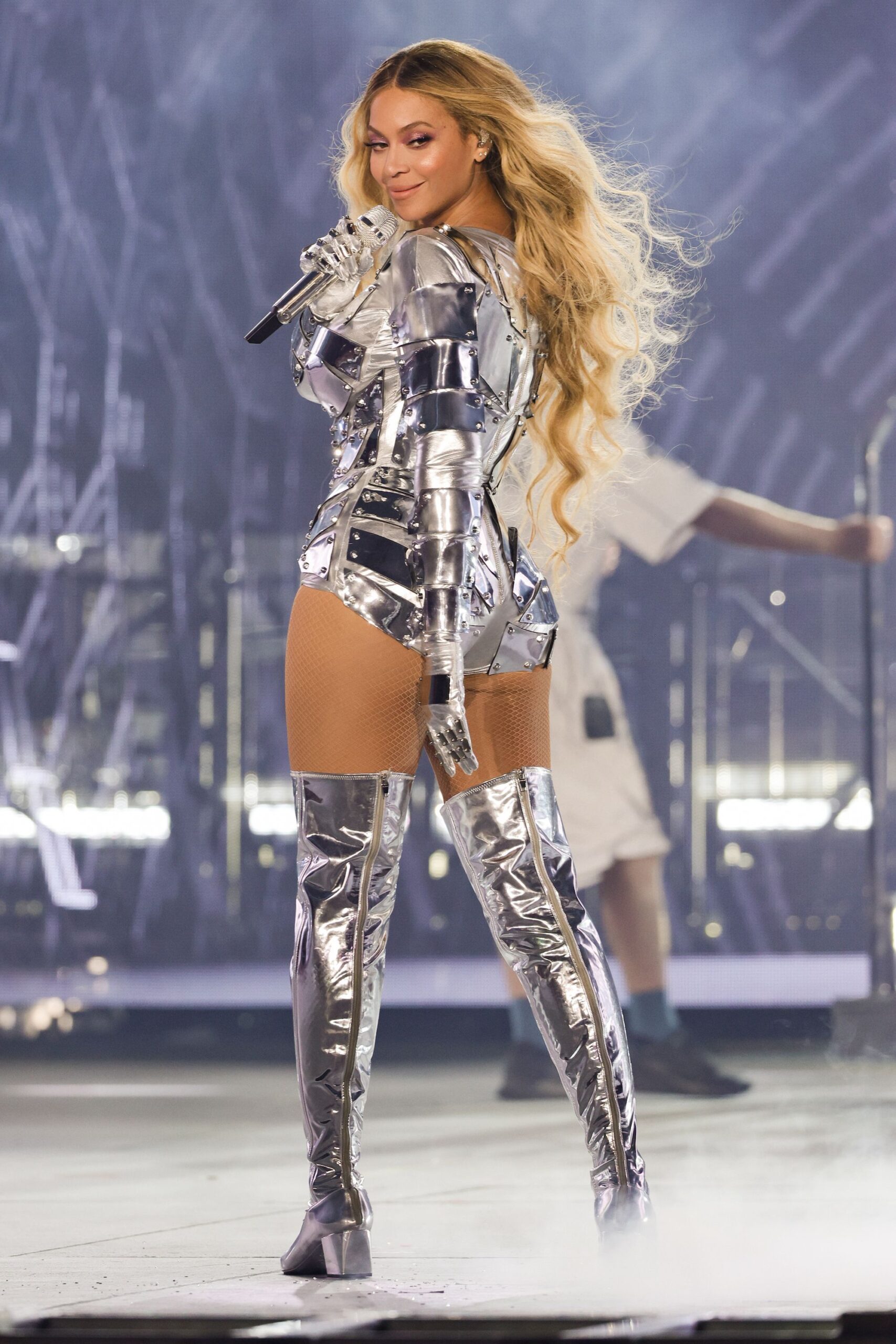 Bring Beyoncé's energy to the audience and make them go silent. In the world of fashion, silver metallic ensembles are returning with Beyonce's Renaissance album. A pair of white or silver knee-high boots, metallic cowboy hats, and silver tops and bottoms will all shout ENERGY! Hence, a great addition to the halloween outfit ideas.
Among Us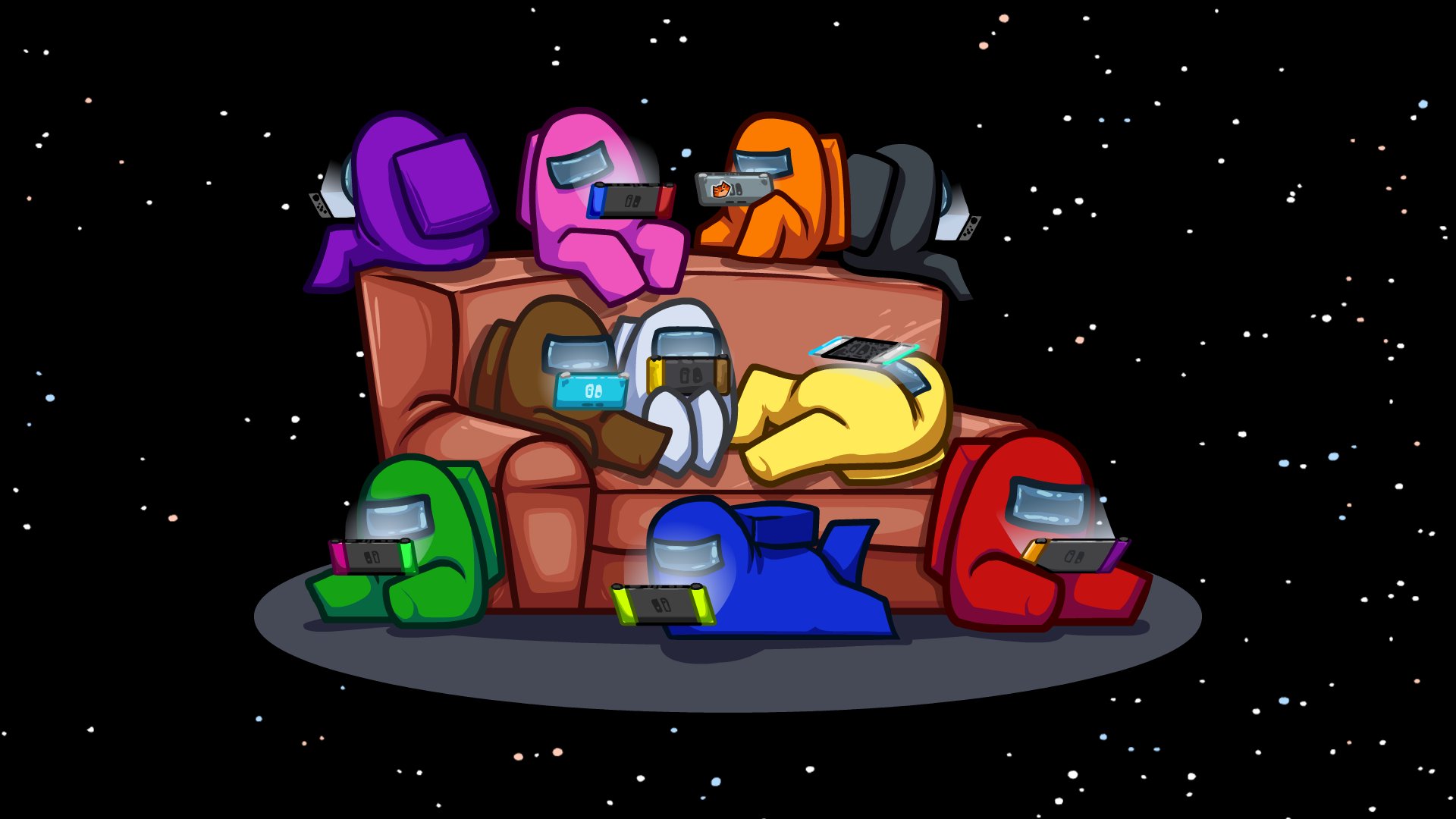 No matter what games you have played during the pandemic, this is definitely on everybody's list. The halloween outfit ideas for you if you are a fan and have been playing the well-liked social deduction game Among Us! On Halloween night, get your group together and dress up as "Crewmates" and "Imposters" as you attempt to finish and sabotage assignments. On October 31, locate the "Imposters" in your group by dressing up in one of the many Among Us costumes.
M3gan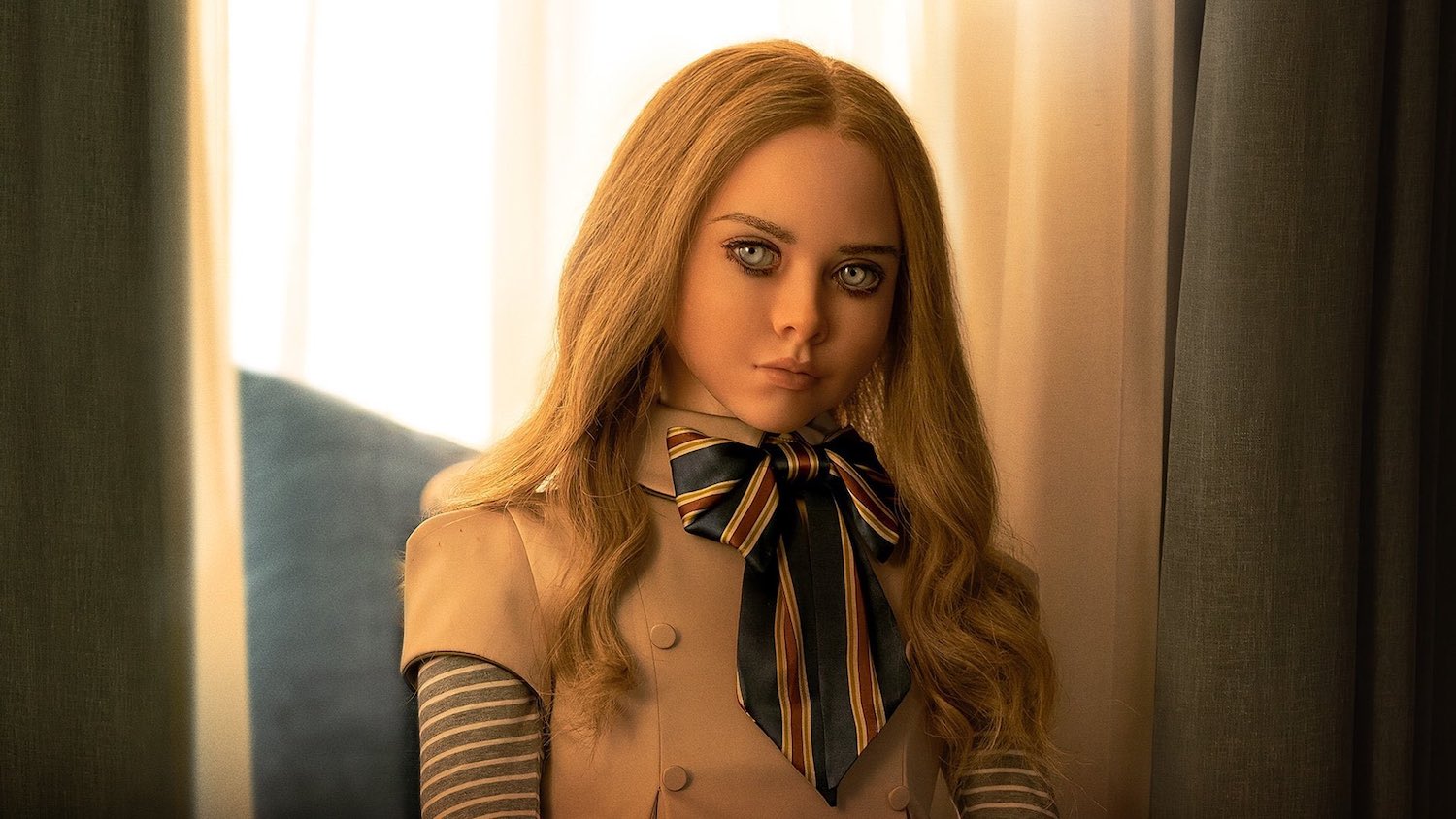 This year is about more than just cute costumes. M3gan, the horrifying doll we initially believed to be our friend, is the perfect choice for halloween outfit ideas for those who want a good scare. You should play up the terror element with wild gestures and eye movements, as M3gan has a somewhat intimidating appearance.
Queen Charlotte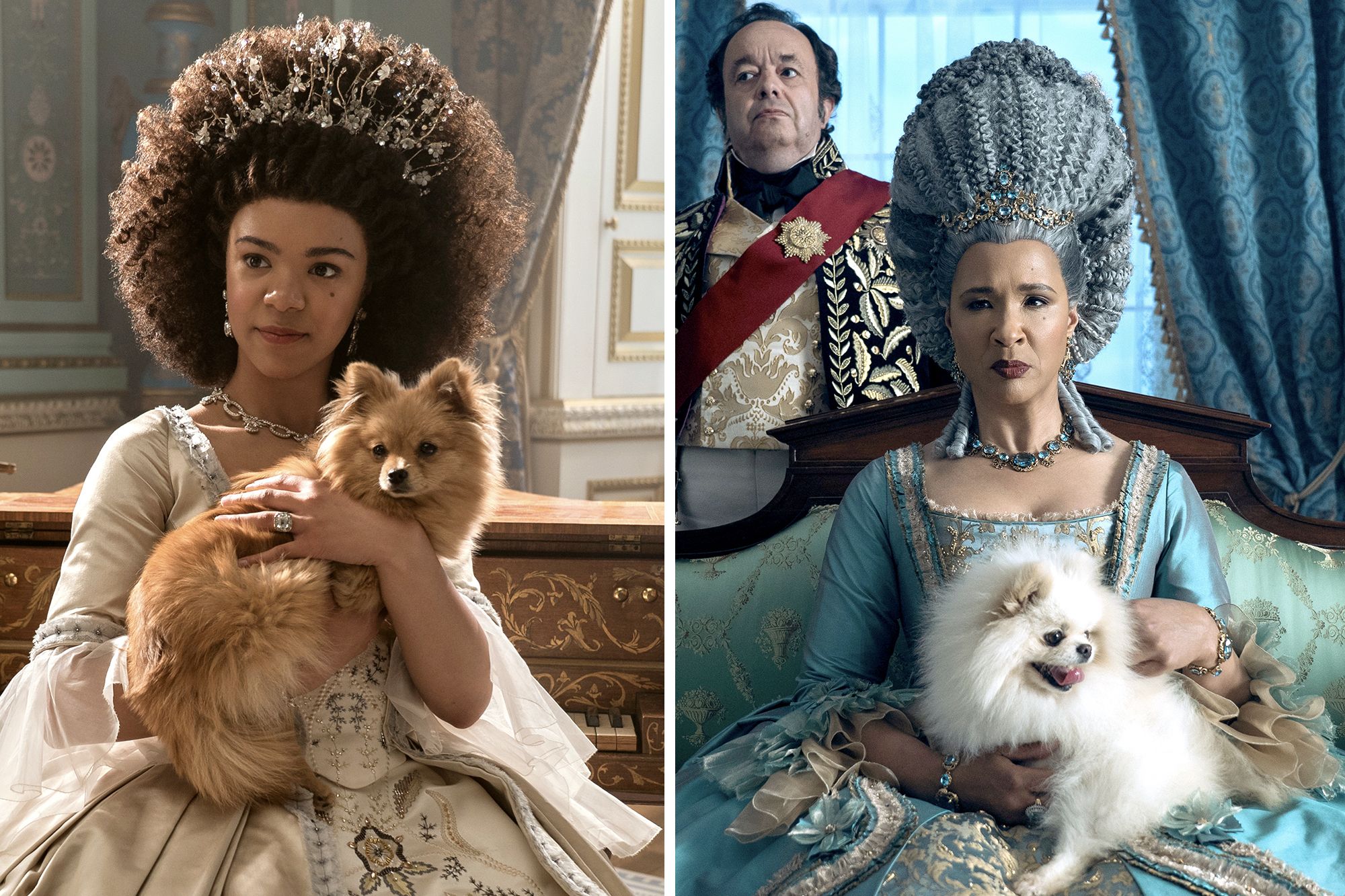 Queen Charlotte would make an incredibly sophisticated halloween outfit ideas, and you don't need Lady Whistledown to tell you that. This is your chance to go big or home with billowy skirts, corsets that tighten the waist, and dazzling jewellery. Although the younger Queen is unquestionably stylish, the older Queen is just as attractive, if not more so. In any case, your outfit will be the best.
Final Thoughts
These were the list of the top 10 halloween outfit ideas which are easy, simply fabulous and things that people can relate to and understand. So, it's a spooky day. Which of these are you going to dress up as? 
Also read: Kendall jenner's looks at the L'Oreal Paris Fashion week