On October 1, 2023, at 9 p.m., in the midst of Paris Fashion Week, L'Oréal Paris held the 6th iteration of the yearly L'Oreal Paris Fashion Show, Défilé! Rendezvous in the magnificent backdrop of the forecourt of the Eiffel Tower, Kendall Jenner, one of the iconic representatives of the beauty brand walked wearing stunning attire created by prestigious Maisons. 
The cosmetic company's Défilé 2023, "Walk Your Worth," is a message of freedom for women to whom L'Oréal is passionately devoted. The company asked women to develop confidence in themselves and their future in the spirit of Stand Up, its international programme to increase awareness of street harassment.
The best from the worlds of Hollywood, Bollywood, fashion, and modelling have attended the current Paris Fashion Week 2023, which has been a spectacular extravaganza. Kendall Jenner represents L'Oreal as one of its ambassadors. Kendall Jenner walked the runway for L'Oreal in addition to Schiaparelli, Victoria Beckham, and Versace. Her outfit and the assurance with which she walked made for an impressive sight.
Also Read: Personal Colour Analysis in Korea
Kendall Jenner at the Paris Fashion Week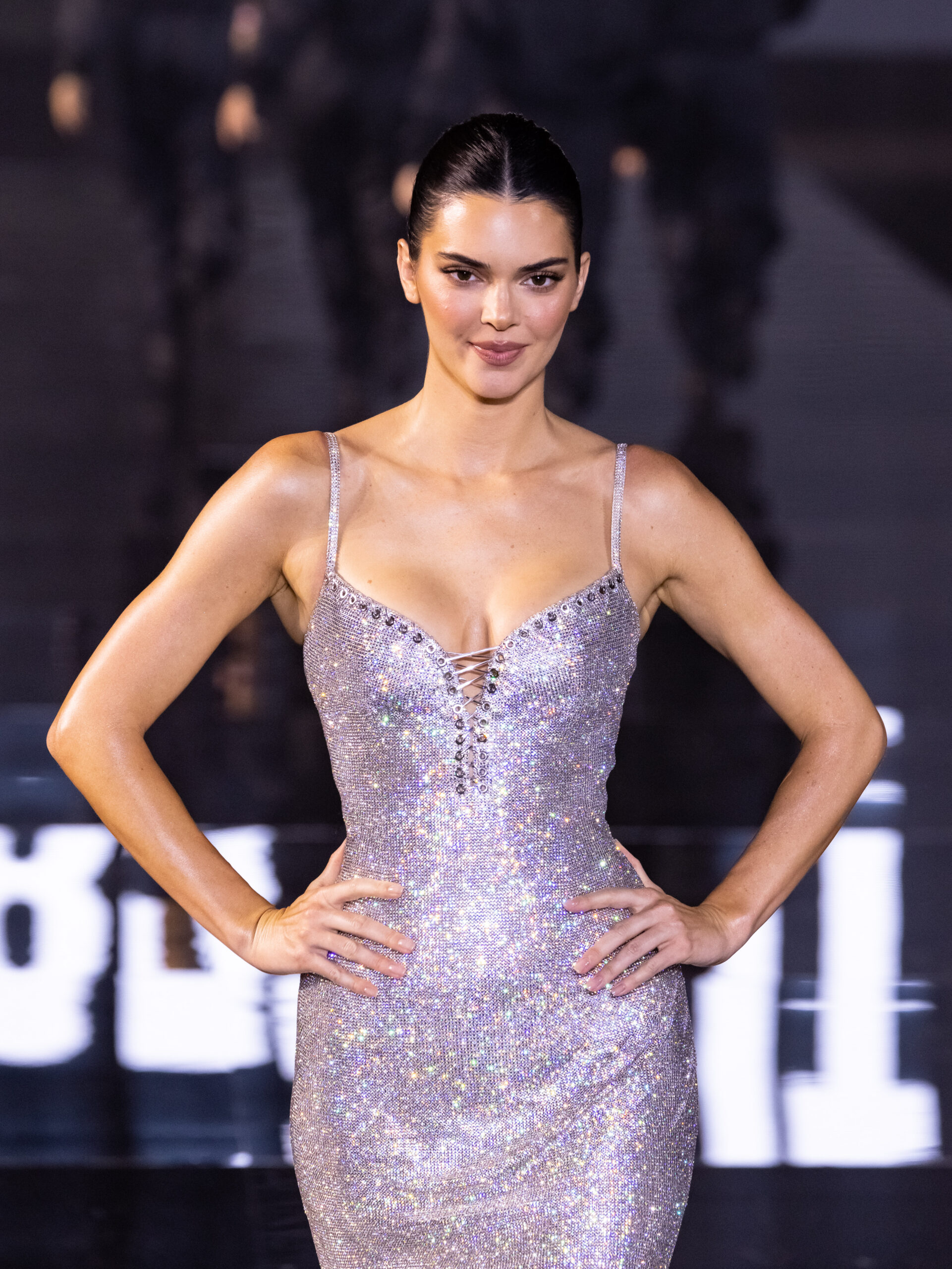 It isn't easy to adequately describe Kendall Jenner's aura. She is a global style icon for many people, and her public appearances have left a lasting influence. But her most recent one raised the standard in that area.
During Paris Fashion Week 2023, the supermodel has been making a scene. She was seen slaying the runway as she closed the Schiaparelli show and turned heads as she walked for the beauty brand L'Oréal Paris.
Kendall Jenner's L'Oreal Paris Fashion Show outfit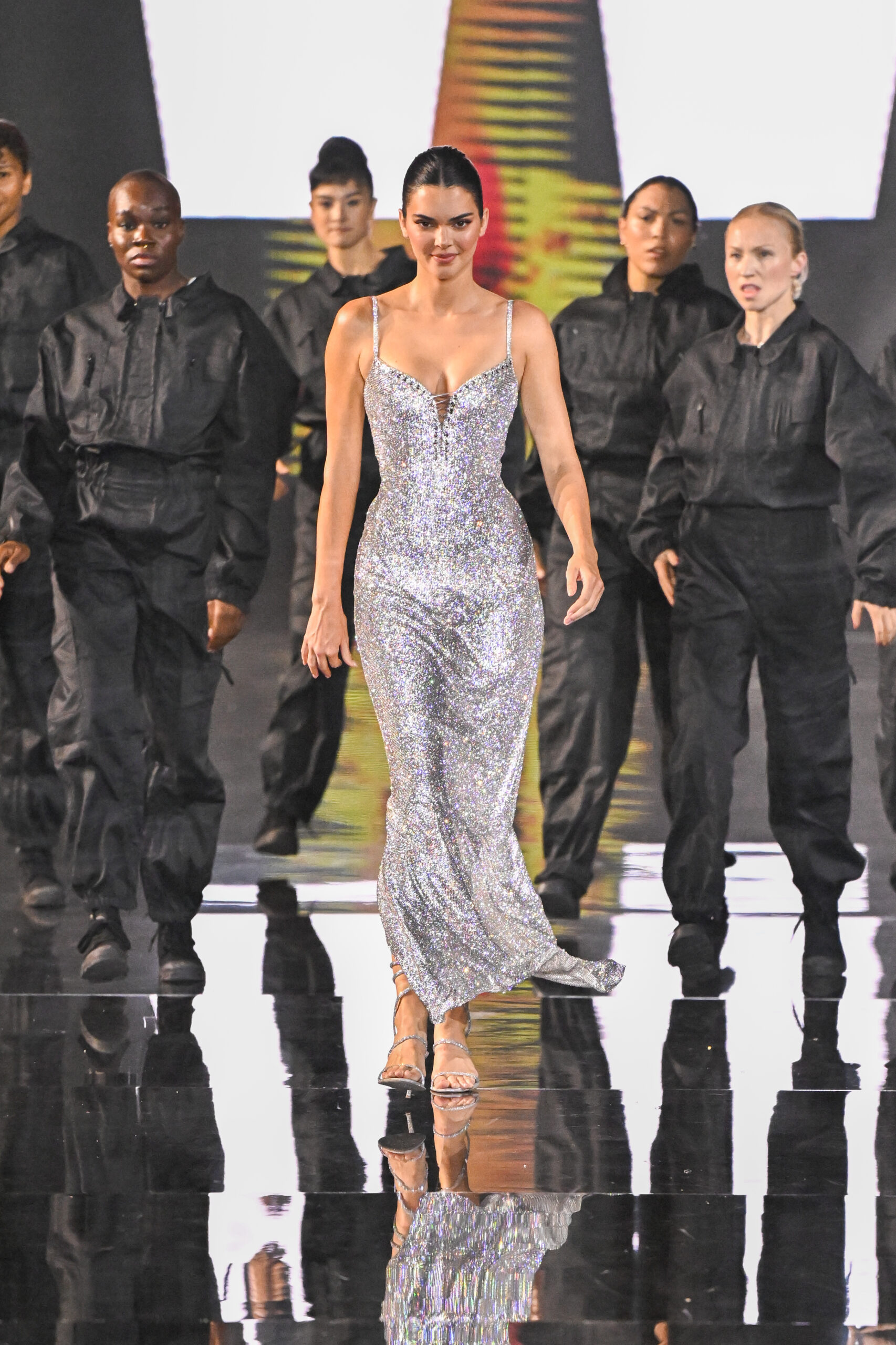 At the 'Walk Your Worth' fashion show by L'Oréal Paris, Kendall Jenner made a dazzling statement as she strutted down the runway in style. 
She selected a shimmering silver metallic dress for her memorable walk down the runway at the L'Oreal showcase hosted during Paris Fashion Week. For the L'Oreal Paris Le Défilé event, a custom-made Ludovic de Saint Sernin Cleavage dress was worn with strappy bodycon trousers. The outfit, which had more than 150000 Swarovski crystals, was a handmade creation, according to a social media post by the clothing company. The bodycon dress with spaghetti straps, a plunging neckline, and a tie-knot design highlighted Kendall's toned body. 
The daring back slit gave Kendall's glittery ensemble even more of a dramatic edge. The stunning woman wore minimally glam makeup and pulled her hair back in a tidy ponytail. Kendall's flawless appearance for the evening was finished with a hint of kohl, mascara-coated eyelids, sharply defined contours, and a nude lip tint. A pair of pointed silver heels finished off the ensemble, adding a hint of refinement and height to her stride. The absence of accessories enabled the gown to take centre stage.
Kendall Jenner made a lasting impression on the runway when she made her L'Oreal debut. The brand's social media post, which included the caption, said, "For her first time at the L'Oréal Paris Défilé, @kendalljenner let her inner beauty shine while wearing @ludovicdesaintsernin with @swarovski's final touch." Kendall received an outpouring of praise from admirers and followers who called her "the most beautiful supermodel in the world" and "the best model."
A squad of backup dancers performed a planned routine to enhance her sparkling image.
Except for this outfit, another outfit from one more fashion show of the Paris Fashion Week made a statement as well. 
Also Read: 5 most expensive lipsticks in the world
Kendall Jenner in Manicure Scarlett Dress by Schiaparelli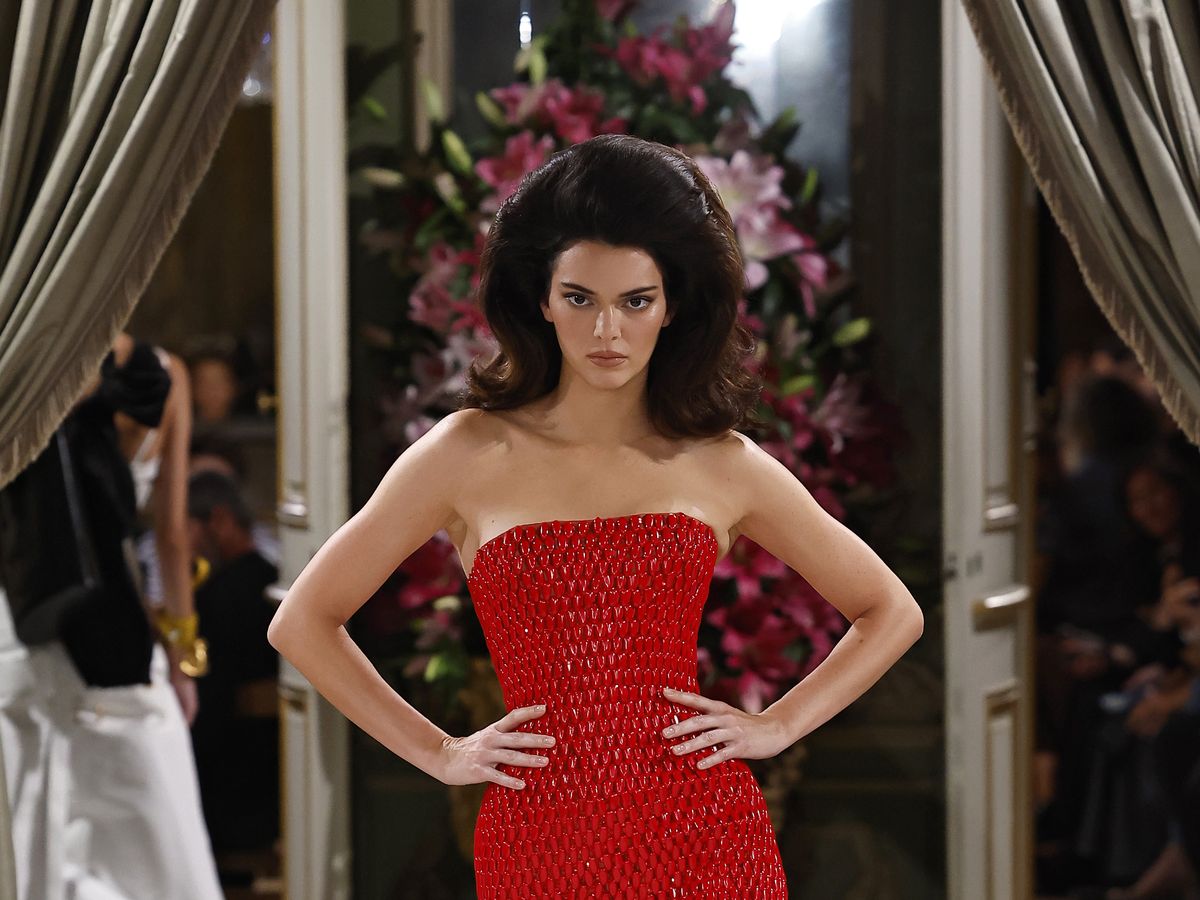 At Paris Fashion Week 2023, Kendall Jenner concluded the prestigious Schiaparelli presentation. Scarlett's distinctive bodycon dress with a bandeau neckline was worn by the supermodel for the event. A large number of blood-red manicured nails that were layered all over the garment were used to create detail. Jenner added puffed-up open tresses and old Hollywood glam makeup for the last touch.
Final Thoughts
For the sixth consecutive year, L'Oréal has partnered with iconic companies to create an ever-more-desirable beauty-fashion experience. The L'Oréal ambassadors, including Eva Longoria, Camila Cabello, Kendall Jenner, Elle Fanning, Helen Mirren, Andie MacDowell, Yseult, Aishwarya Rai Bachan, and many others, made the runway sparkle like they do at every edition.
Also Read: 5 Most Expensive Handbags in the world