Some women's purses are more than just a carry-along for personal items. Some use it to express themselves, flaunt their wealth, or utilise it as a status symbol to show their distinctive personalities. We are pretty sure that you will be surprised to learn the price of the most expensive handbags in the world.
The price of an item at retail increases with how rare and unique it is. This is more true than ever for designer handbags, as high-end firms only produce one to three pieces with distinctive designs. As a result, only the wealthiest 1% can afford the exorbitantly priced handbags adorned with diamonds and other types of jewellery before being sold at an auction for a more fantastic price turning them into the most expensive handbags in the world.
However, according to most experts, purchasing the most expensive, durable, and well-designed bags is a wise investment because their resale value skyrockets over time. In light of this, it is worthwhile to consider the most expensive handbags in the world in 2023.
Due to their scarcity and distinctiveness in design, previously more affordable luxury objects have increased in value. Along with this, prominent designers are competing with one another to rule the market and introduce bags that enter the list of the most expensive handbags in the world. 
Also Read: 6 most expensive footwear in the world
5 most expensive handbags in the world
Debbie Wingham Bag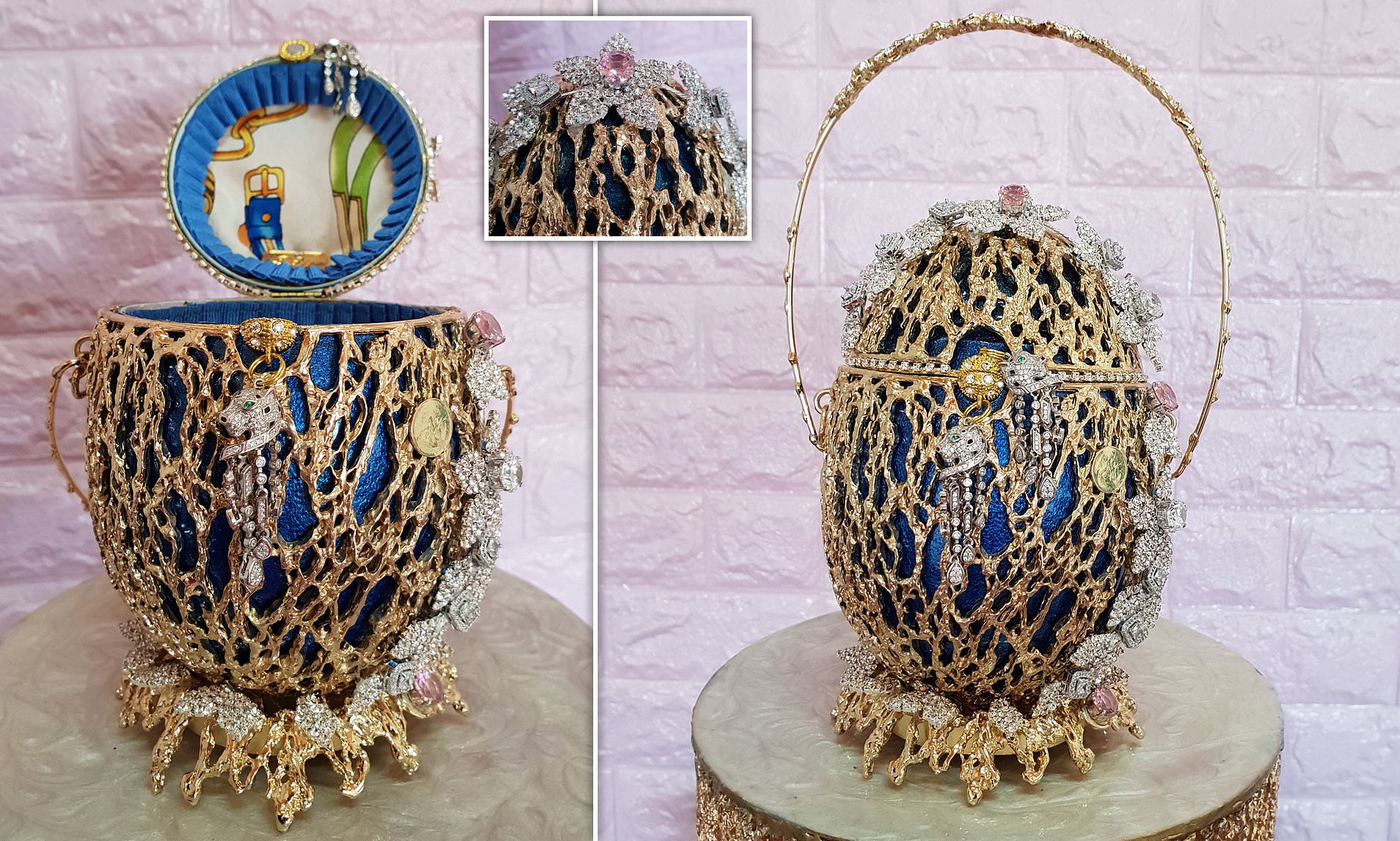 With a price tag of $6.7 Million, this bag is currently on top of the most expensive handbag in the world. The pricey purse is made of materials that belonged to a very wealthy woman who decided to give her "last season" possessions a new life for Easter.
About 8,000 glittering diamonds set in platinum and 24-carat gold adorn the purse, which fastens with a pair of $40,000 Cartier earrings. Emu eggs are the second bird in the world, and the egg section of this piece was made from one. Blue diamond dust enamel was used to reinforce the egg.
The egg is surrounded by a $250k asymmetrical nest of 24-karat gold, and the interior is lined with a silk Hermès scarf. The most valuable stones on the outside are the three scarce, three-carat flawless pink diamonds worth $1.9 million and the two flawless white diamonds worth $265,000.
A number of the "world's most expensive" products have been created by British designer Debbie Wingham, 37, for the wealthy in Dubai and other places, landing up to be one of the most expensive handbags in the world.
Mouawad 1001 Nights Diamond Purse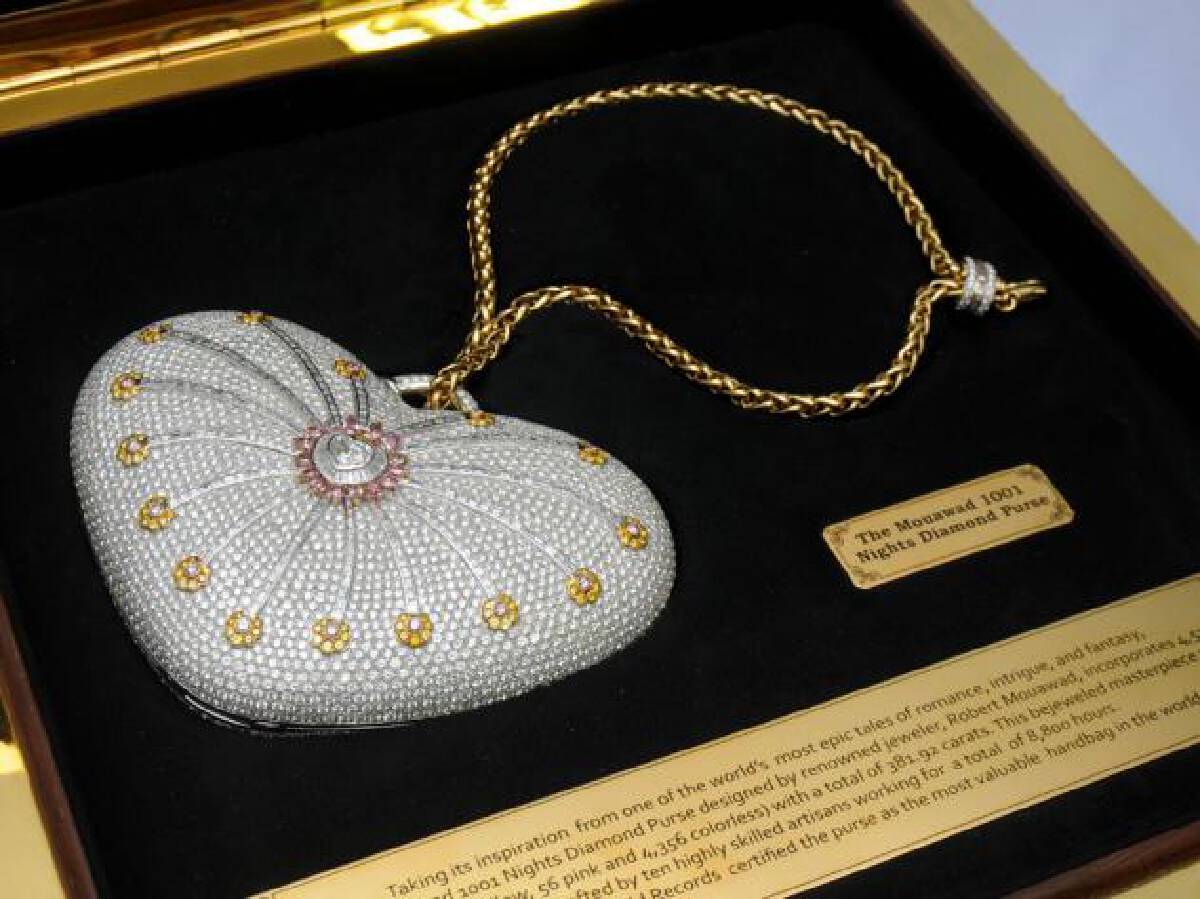 Since 2011, the Mouawad 1001 Nights Diamond Purse has held the title of the most expensive handbag in the world, according to the Guinness Book of World Records. But over the years, it dropped to the second position in the most expensive handbags in the world. 
This is to be expected from the Emirati luxury goods company, which has five Guinness World Records for some of the most priceless items in the world. This includes the Mouawad 1001 Nights Diamond Purse, an intricately constructed purse made of 18-karat gold and laboriously manufactured over 8,800 hours by workers. 
A total of 4,517 diamonds, including 105 yellow diamonds, 56 pink diamonds, and 4,356 colourless diamonds, are set within it, and its worth goes up to $3.8 Million. This unique luxury item was offered for sale at the Christie's auction preview in Hong Kong last year.
Hermes Kelly Rose Gold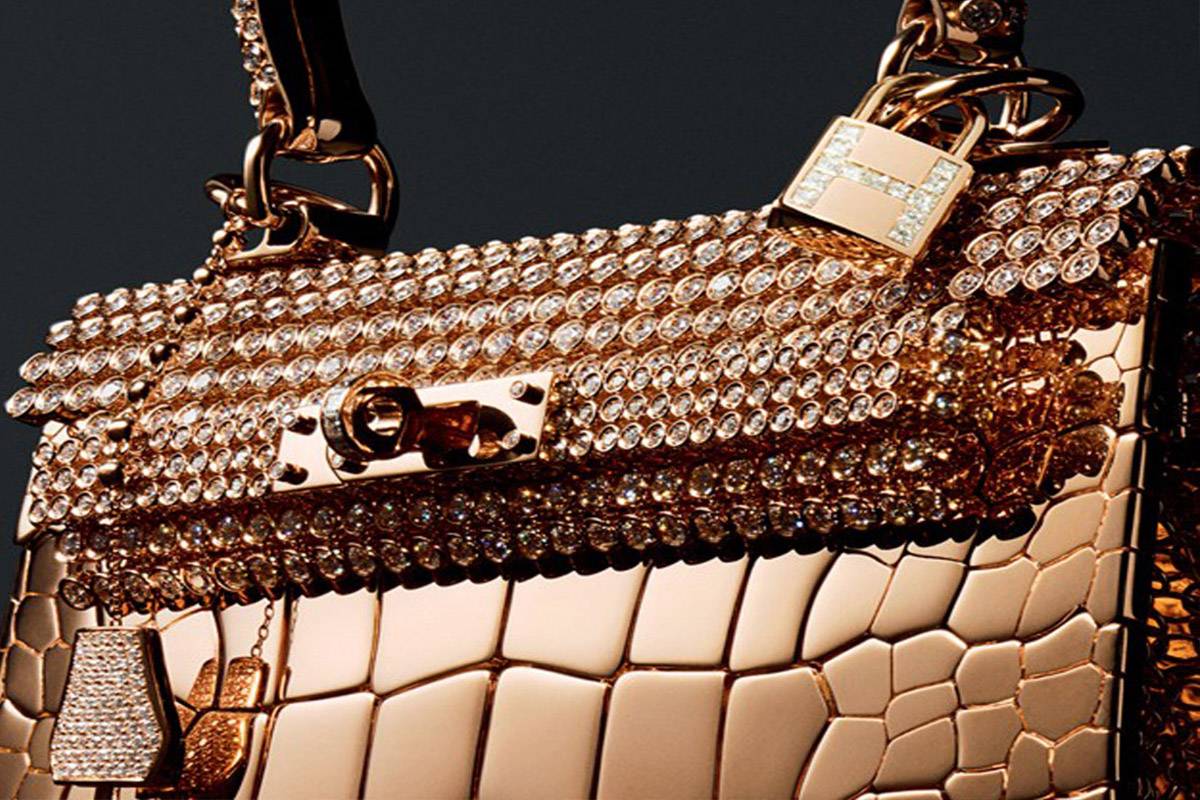 You won't need to wear a bracelet to your gatherings if you have this entry from the most expensive handbags in the world. Hermes and jeweller Pierce Hardy created this exquisitely compact and opulent bag of solid rose gold to seem like crocodile leather. The net worth of this handbag is $2 million.
It took two years to make this purse, which features 1,160 diamonds, and only 12 of the three variations were ever made. This bag is only big enough to hold a few dollars and credit cards, so if you plan to store goods in it, think twice.
The Kelly bag is a vintage Hermès accessory. It was given the new moniker "Kelly Bag" in honour of Princess Kelly, a famous fashion figure. 
Also Read: 5 most expensive private jets in the world
Hermes Birkin Bag by Ginza Tanaka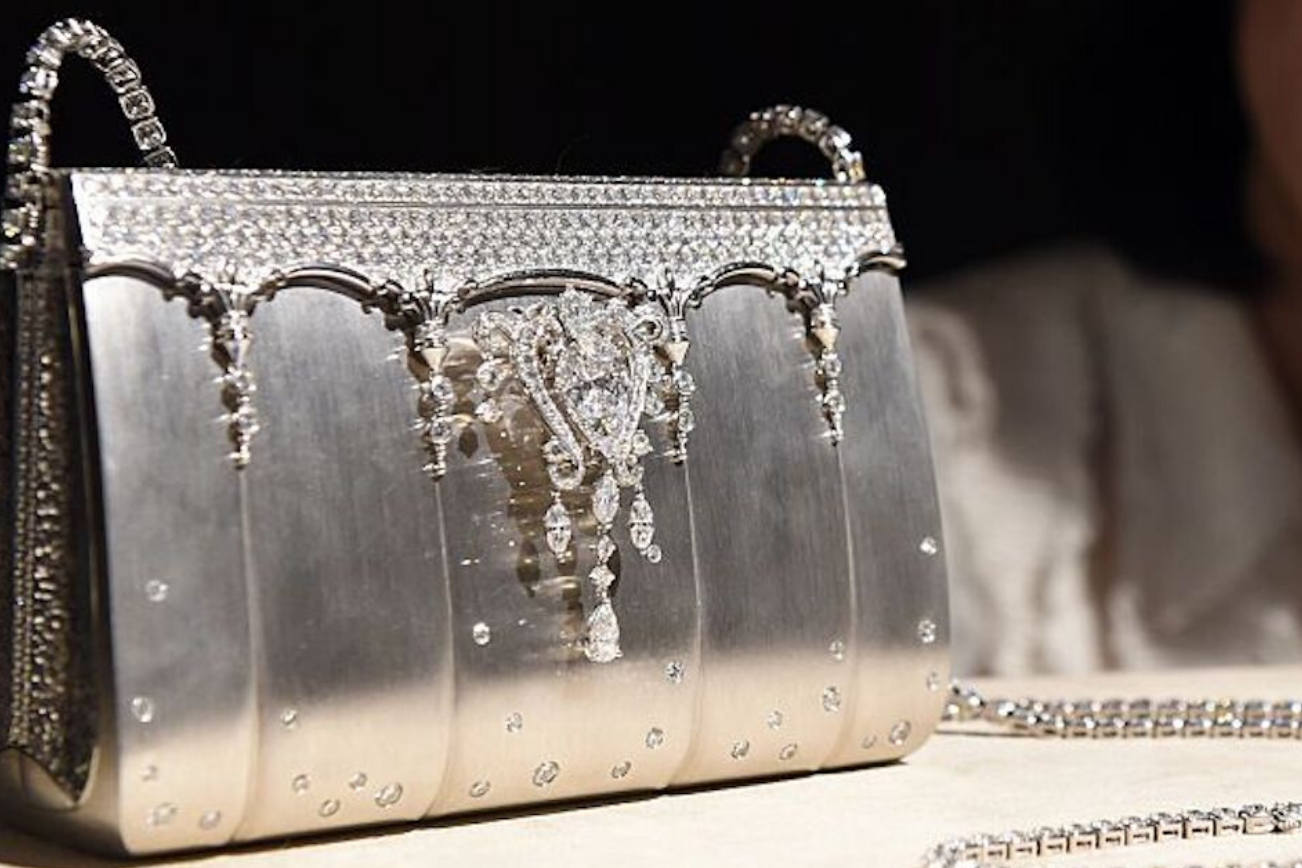 With this Birkin bag at your disposal, you'll have a handbag with removable components that you can wear as jewellery. This platinum Hermes Birkin handbag, created by Japanese designer Ginza Tanaka, has 2,000 diamonds covering the exterior and a pear-shaped 8-karat stone in the centre that can be detachable and worn as a brooch. 
Hence, it is third on the list of most expensive handbags in the world. Remove the diamond sling from this Birkin bag and dazzle everyone with your priceless jewellery if you neglect to pack a bracelet or necklace. Presently the worth of this handbag is $1.4 Million.
Hermes Chaine'd Ancre Bag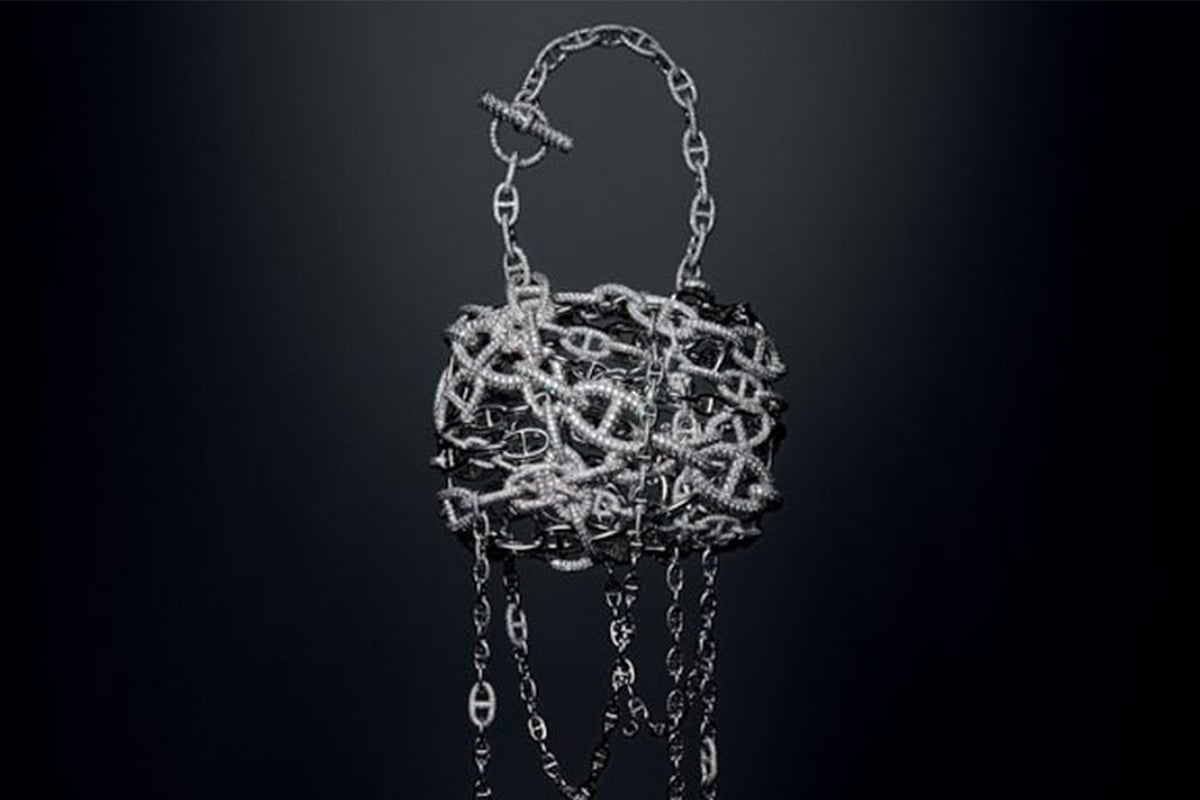 Due to its elaborate, prison-like design and 1,160 diamond-studded anchor-shaped chain links, the Hermes Chaine d' Ancre Bag lives up to its name. The pricey materials and the fact that there were only three of this particular design by Pierre Hardy contribute to the item's high cost of $1.4 Million. So, this is one of the most expensive handbags in the world.
Final Thoughts
From a boys' perspective, bags are like vehicles for girls. But, many girls are passionate about bag collecting. As you have already seen in this article, fashion brands like Hermès and Mouawad are recognised for setting records for creating these  most expensive handbags. Many of them are made by used materials. We hope reading this article inspired you to daydream about these handbags and get a hold of them as soon as possible.
Also Read: 5 Most expensive watches in the world