In a world where beauty trends come and go, the prominence of Korean skincare continues to rise like a phoenix. With K-pop idols and K-drama stars flaunting immaculate skin, it's no wonder we all want a slice of the 'glass skin' pie. But with the increasing number of K-beauty products flooding the market, how do you choose what's right for you? We've done the legwork, so you don't have to! We have a list of best Korean skincare products sourced from 22 lists and articles by respected beauty magazines and bloggers, including Vogue, Marie Claire, Elle Korea, and NBC News, to curate the 10 Best Korean Skincare Products of 2023.
Best Korean skincare products
Whether you're a K-beauty newbie or a seasoned enthusiast, our definitive guide will help you achieve the skin of your dreams. Read on to discover the best in Korean skincare.
1. LANEIGE Lip Sleeping Mask
If you long for kissable, silky lips, LANEIGE's Lip Sleeping Mask is your holy grail. Having been cited 13 times across 22 major beauty outlets, it represents the peak of Korean lip care. An original mixture of essential nutrients is present in the nightly lip rejuvenation mask. Because it is available in a variety of flavors, including the intriguing gummy bear and the classic vanilla, it ensures that lip care is never boring.
2. PEACH & LILY Glass Skin Refining Serum
Achieving the iconic 'glass skin' has always been challenging, thanks to PEACH & LILY's Glass Skin Refining Serum. The niacinamide hydrates and reduces the appearance of dark spots. Ideal for sensitive skin, this product comes highly recommended by Bazaar magazine as the cornerstone of the glass skin phenomenon. This is definitely one of the best Korean skincare products.
3. GLOW RECIPE Watermelon Glow Niacinamide Dew Drops
It serves as a serum, primer, and highlighter. Your skin is left glowing without any sheen thanks to a combination of hyaluronic acid, niacinamide, and watermelon, which is ideal for that fresh, natural appearance. The multi-tasking wonder that is the TikTok viral favorite and social media darling Watermelon Glow Niacinamide Dew Drops by Glow Recipe.
4. BANILA CO Clean It Zero Cleansing Balm
Wondering which is the fastest selling best Korean skincare product? The Clean It Zero Cleansing Balm by Banila Co is flying off the shelves—one is sold every three seconds! This product put Banila Co on the map and revolutionized the double-cleansing routine. It's a powerhouse of a balm that effectively removes stubborn makeup, oil, and dirt, making it a must-have in every skincare arsenal.
5. COSRX Advanced Snail 96 Mucin Power Essence
COSRX Advanced Snail 96 Mucin Power Essence brings snail mucin—a surprisingly effective ingredient for hydration and dark spot reduction—into mainstream skincare. While applying snail mucin may seem quirky, this product has amassed a large following for its remarkable hydrating and resurfacing benefits.
6. DR. JART+ Cicapair Tiger Grass Color Correcting Treatment
Wave goodbye to redness and irritation with Dr. Jart+'s Cicapair Tiger Grass Color Correcting Treatment. Packed with the healing powers of Centella Asiatica, or tiger grass, this treatment neutralizes redness and protects with SPF 30, making it a Sephora favorite with over 200,000 votes. This is the best Korean skincare product for all the sensitive skin girlies.
 7. INNISFREE Pore Clearing Clay Mask
The star ingredients in Innisfree's Pore Clearing Clay Mask are volcanic clusters from Jeju Island and lactic acid. This product is a godsend for those looking to control excess oil and purify their pores. Rejuvenating your skin requires just 20 minutes of your week, although the clay base may dry out over time, so seal it well!
8. BEAUTY OF JOSEON Glow Serum
When history meets modern technology, you get Beauty of Joseon's Glow Serum. This serum blends propolis extract and niacinamide, explicitly designed for acne-prone skin. These ingredients serve as natural antiseptics and skin brighteners, making this one of the best Korean skincare product. This is a hidden gem in the world of K-beauty.
9. SULWHASOO Gentle Cleansing Oil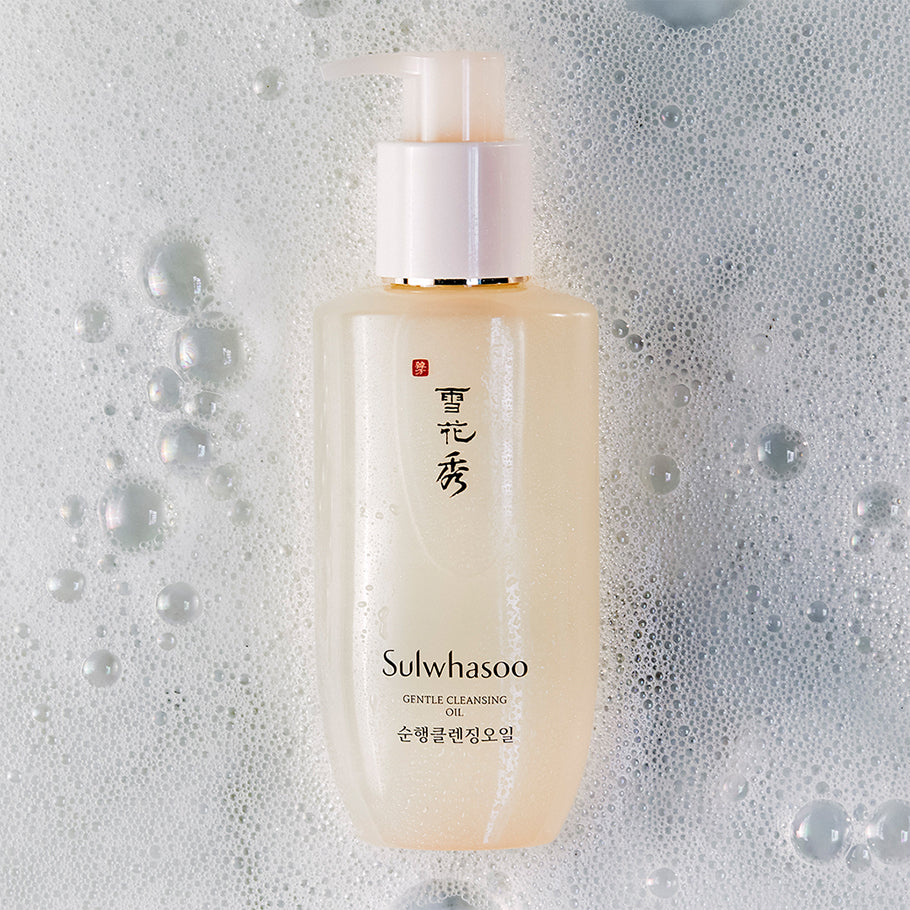 Sulwhasoo's Gentle Cleansing Oil is the favorite oil-based cleanser for K-beauty enthusiasts who swear by double cleansing. Formulated with apricot kernel oil and tangerine-peel extract, it cleanses, balances, and brightens the skin. The oil emulsifies the most stubborn makeup quickly without drying and leaving residue.
10. THEN I MET YOU, Living Cleansing Balm
Last but not the least on this best Korean skincare product list is this amazing cleansing balm. This buttery balm melts stubborn makeup and impurities, leaving your skin soft and nourished. It's enriched with olive oil, persimmon extract, and vitamin E, making it a luxurious yet effective cleanser. Then I Met You is worth the money because the ingredients are of high caliber and procured naturally.
Our list has something for everyone, regardless of your level of skincare expertise. Take advantage of these best Korean skincare products to achieve perfect skin. Each product comes from a well-known brand and has unique ingredients and formulations, such as snail mucin, volcanic clusters, niacinamide, and various natural extracts. The list seems to cater to a broad spectrum of skincare needs and skin types, especially for those interested in K-beauty.