In the realm of gastronomy, Michelin stars are often considered the Olympics of fine dining, a mark of excellence that chefs aspire for. For years, Indian cuisine was primarily synonymous with vibrant spices, bold flavors, and comfort-driven dishes like curry. However, the culinary landscape has dramatically changed over the last few decades, thanks to a handful of Indian Michelin star chefs of Indian origin who have taken traditional flavors and elevated them into an art form.
That Indian cuisine is diverse and complex is no secret; what has been largely missing is its representation in the world of fine dining. These Michelin-starred chefs have reimagined Indian food in a way that retains its rich heritage while embracing global techniques and local ingredients from various countries. Their achievements have changed how Indian cuisine is perceived, and they have won top honors for their culinary creations.
Top Indian Michelin star chefs and their restaurants-
1. Indego by Vineet, Dubai – Chef Vineet Bhatia
Vineet Bhatia was the first Indian Michelin star chef who won his star back in 2001 for his UK restaurant 'Zaika.' Fast forward to today, and he brings the same award-winning expertise to Indego in Dubai. At Indego, the culinary experience is like walking through a modern art gallery of food. Dishes often start with humble roots—like the ever-popular biryani or naan bread—but are changed into something that tastes equally good as it looks. Imagine a lobster tikka masala that maintains the traditional tikka flavors while evoking the essence of the sea. Chef Bhatia skillfully mixes a variety of cooking methods, such as clay ovens and griddles, to give each dish a special flavor.
 2. Kanishka by Atul Kochhar, London – Chef Atul Kochhar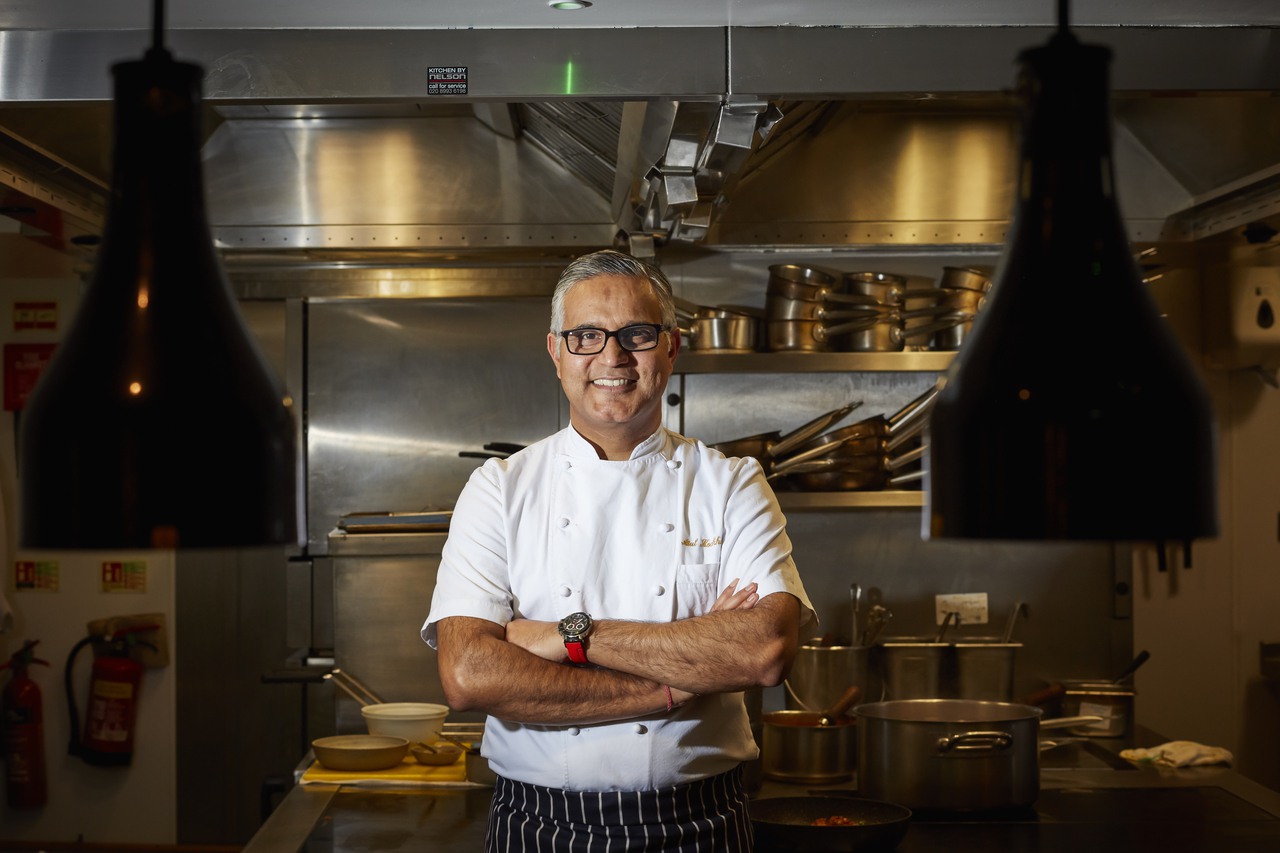 Chef Atul Kochhar's Kanishka is a culinary jewel in the heart of London that takes you on a gastronomic journey through India, mainly focusing on the northeastern regions. In a unique way, this restaurant by the Michelin star chef emphasizes on methods that are frequently ignored in traditional Indian cooking, like smoking, fermenting, and salting. Dishes are artfully presented, and each mouthful is a harmonious symphony of flavors, from tamarind's tanginess to charred vegetables' smokiness. The experience at Kanishka isn't just a meal; it's a story of India's culinary diversity told through every bite.
3. Ettan, California – Chef Srijith Gopinathan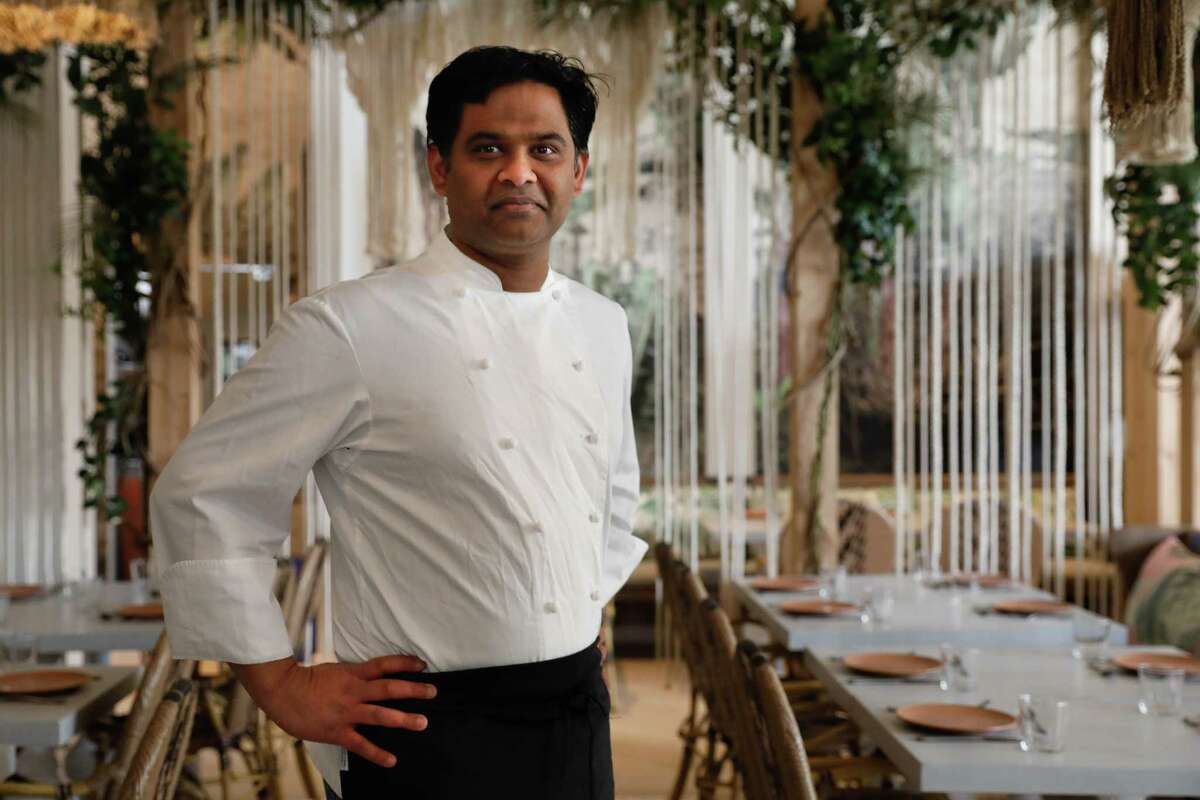 Indian Michelin star chef Srijith Gopinathan's Ettan in California celebrates Indian tastes with Californian accents. Think of slivers of Asian pear placed in an attractive pattern beside deep-fried cauliflower florets, a favorite in many Indian homes. Each meal represents a dialogue between Western innovation and Eastern wisdom. Farm-fresh ingredients from California combine with traditional Indian spices to create recipes that are sophisticated but still firmly steeped in tradition.
 4. Restaurant Gaa, Bangkok – Chef Garima Arora
When it comes to breaking barriers, Chef Garima Arora is a great example. She is the the first female Indian Michelin star chef. Gaa's restaurant brings a fascinating interplay of textures, flavors, and cooking techniques. The menu draws inspiration from the rich culinary tapestry of India, from the coasts of Goa to the streets of Kolkata. It's an adventurous experience where traditional Indian cooking methods meet the vibrant local ingredients of Thailand. Every item on the menu epitomizes culinary ingenuity, from her signature strawberry, and caviar to slow-cooked meats.
5. Kinara By Vikas Khanna, Dubai – Chef Vikas Khanna
Celebrity chef Vikas Khanna is also one of the few Indian Michelin star chef and best known for his appearances on MasterChef India and his collaborations with Chef Gordon Ramsay. He offers a unique experience at Kinara in Dubai. The restaurant encapsulates the soul of Indian home cooking while elevating it to a level that fits within the pillars of fine dining. Classic dishes like chicken makhani are reimagined, and innovative creations like yogurt kebabs showcase the true range of Indian flavors.
6. London's Rasoi by Chef Vineet Bhatia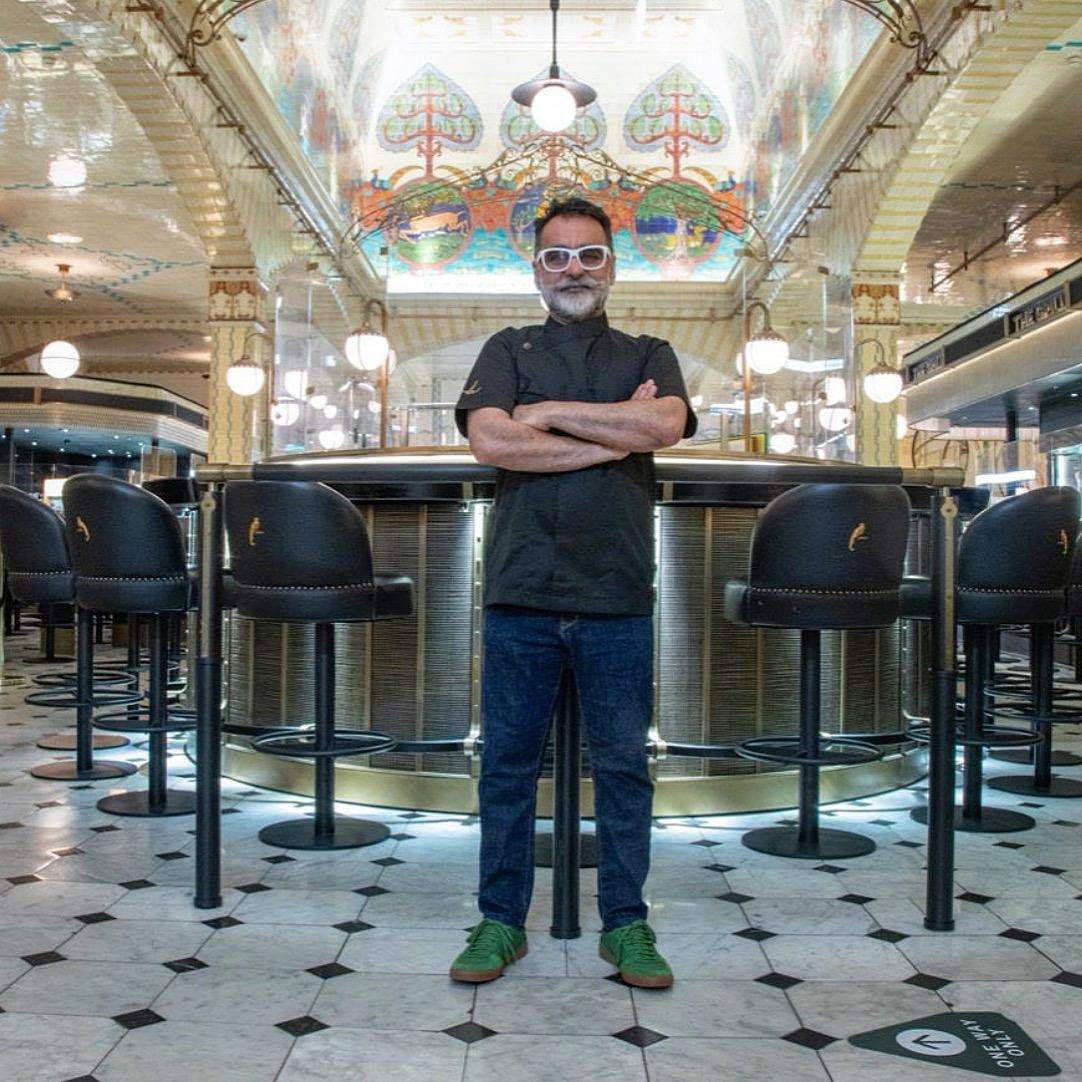 The first Indian Michelin star chef Vineet Bhatia has another restaurant called Rasoi in the heart of London. In 2006, his London-based restaurant Rasoi was awarded its first Michelin star. Bhatia is considered a pioneer of "evolved Indian food," a contemporary interpretation of traditional cuisine. His cooking style combines international ingredients with traditional Indian cooking methods, creating a distinctive dining experience.
Beyond Restaurants: Books, Shows, and Awards
These Indian Michelin star chefs haven't just limited their talent to their restaurants. From Chef Vineet Bhatia's cooking-based travel show "Twist of Taste" to Vikas Khanna's extensive line of cookbooks and documentary series, they have transcended mediums to reach a broader audience. Chef Garima Arora was named Asia's Best Female Chef in 2019. Chef Manjunath Mural of 'The Song of India' in Singapore also deserves a notable mention for being the first Indian chef in Singapore to win a Michelin star.
Before You Go
The Indian Michelin star chefs have not just won accolades; they've won hearts. Through their restaurants, cookbooks, and shows, these culinary artists allow us to connect with our roots while enjoying a world-class dining experience. They've set an unprecedented standard, inviting us all to rediscover the rich tapestry that is Indian cuisine
So, the next time you find yourself globe-trotting to cities like Dubai, London, California, or Bangkok, make a reservation at these restaurants. It's not just a meal; it's a journey through the annals of Indian culinary history, reinterpreted for the modern palate.