In an era when most of us are overwhelmed by the prospect of planning a simple vacation, Lexie Alford stands out as a young woman who has made the extraordinary feat of traveling to every sovereign nation on Earth by age 21. Known by her internet alias, Lexie Limitless, she is not just another travel blogger but a Guinness World Record holder twice over. At 21 years and 177 days old, she shattered previous records by being both the "Youngest Person to Travel to All Sovereign Countries" and the "Youngest Female to Travel to All Sovereign Countries." So, how did a young woman from Nevada City, California, reach such astronomical heights?
Early Life and Education Of Lexie Alford
Born Alexis Rose Alford on April 10, 1998, Lexie was raised in a middle-class family in the scenic small town of Nevada City. Her journey into the world of travel began much earlier than most, thanks to her family, who owned a travel agency. Lexie's parents not only sparked her wanderlust but also imparted valuable skills in booking reservations and planning itineraries.
The travel bug bit Lexie so deeply that she expedited her education to make room for her voyages. Lexie Alford graduated high school two years ahead of her peers and received her associate's degree from a local community college by 18. Remarkably, Lexie had already been to 72 countries by this point, igniting the realization that she was on the cusp of breaking a world record.
The Genesis of a World Record
"When I realized I was just a few dozen countries away from breaking the record, it seemed like a challenge that could push the limits of what I thought I could do with my life," Lexie shared in 2019. "It was only when things started getting really challenging that I understood the impact I was having on people, especially young women," Lexie Alford continued as she recalled how people's support and love had driven her during her hard times.
Despite her burgeoning travel count, Lexie's journey wasn't bankrolled by any corporate sponsorships. The money came from her pocket, saved diligently since she was 12. Over the years, she supplemented her travel fund by working various jobs and, later, through collaborations and brand deals.
Self-Funded and Self-Driven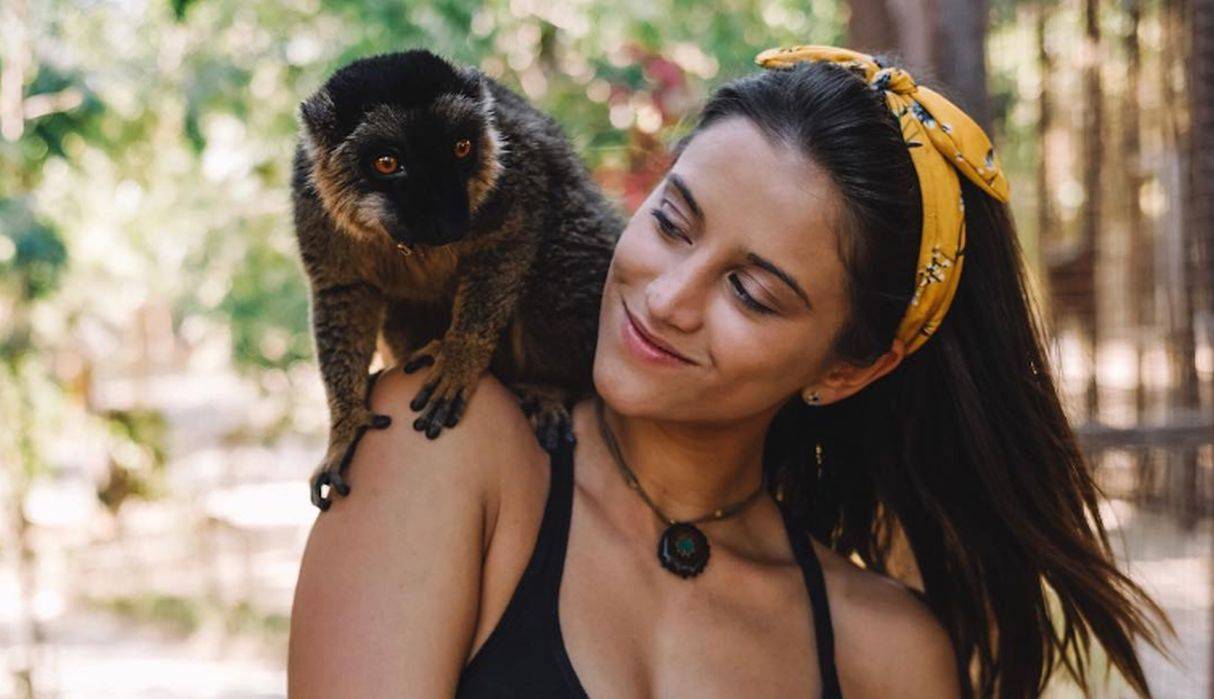 "I've always known I wanted to take extensive time off to travel," Lexie says, emphasizing how her travels were self-funded. She also works as a travel consultant at her family's agency when she's in California and freelances as a photographer and blogger on the go. Lexie Alford invested an "ungodly amount of time" in researching and optimizing her travels for budget-friendliness. She utilized frequent flyer miles, stayed in hostels, and sometimes exchanged content creation services for accommodation. Her commitment to a minimalist lifestyle—she lives with her parents to keep overhead low and carries only a backpack with essentials and videography equipment—helped fuel her journey.
More Than Just Travel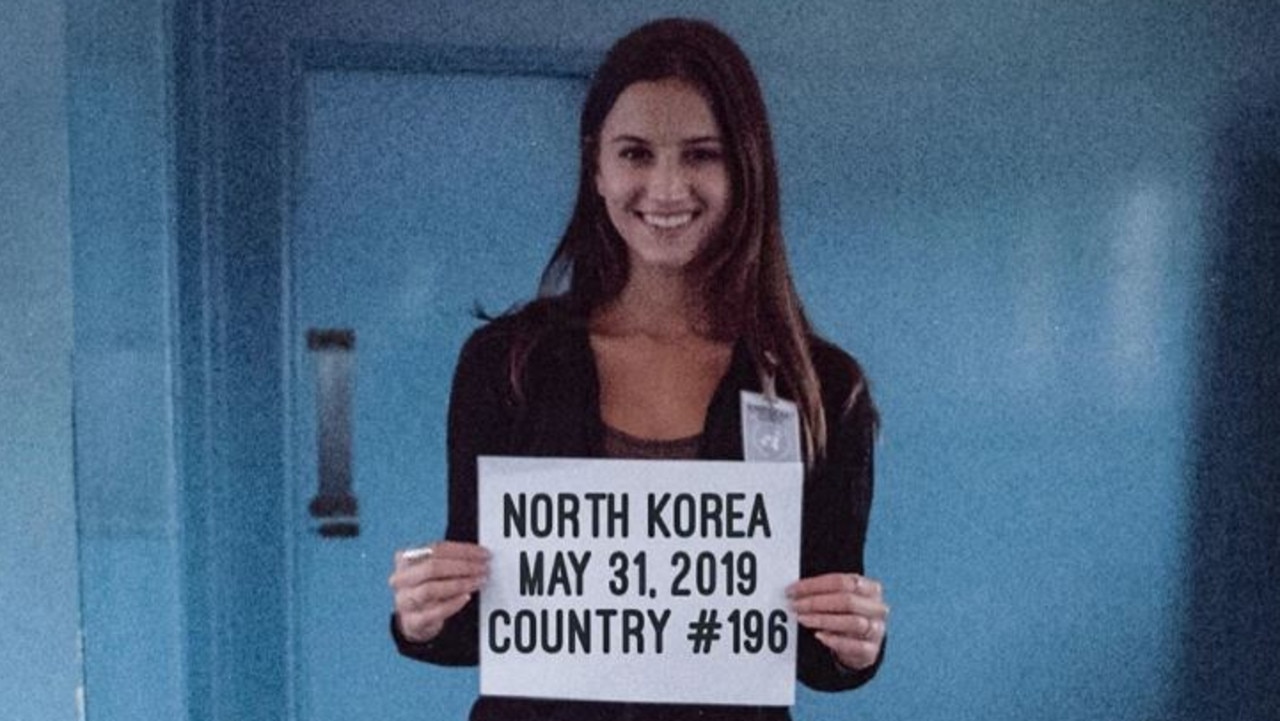 Lexie Alford launched her YouTube channel, Lexie Limitless, shortly after achieving her record. With a subscriber count exceeding 464,000 and total views crossing the 22 million mark, she shares not just travel tips but also her struggles and triumphs as a young female traveler. 
One of her most captivating videos, "My Impossible 5 Minute Trip to North Korea," has been particularly well-received. This video transcends the typical travel vlog. It offers a rare glimpse into one of the world's most secretive countries, but it also serves as a testament to Lexie's courage and relentless curiosity.
This is not just travel for the sake of travel; this is travel as a means of bridging cultural divides and questioning preconceived notions. Lexie Alford takes her viewers on a journey that is not just geographical but also intellectual, encouraging them to challenge their own worldviews and to think critically about the places they've never been.
Lexie's channel provides far more than travel hacks and picturesque landscapes. It delves into her struggles as a young woman traversing the globe, often alone. She addresses issues like safety, loneliness, and the challenges of navigating unfamiliar cultures—all from a distinctly female perspective. 
Lexie Alford's channel has also been a conduit for demonstrating that our understanding of the world is often colored by media narratives that don't always reflect global richness and kindness. Lexie's mantra, that "the world isn't as scary as the media portrays it to be," is not a hollow cliché but a belief forged through firsthand experience.
She ventures into territories many might deem risky, only to emerge with stories of unexpected hospitality and lifelong friendships. Her videos are a vibrant tapestry of humanity, each one punctuated by encounters with everyday people leading everyday lives—each one challenging the oft-skewed perceptions that many hold about the world outside their immediate experience.
In the grand scheme of things, Lexie Alford's YouTube channel transcends travel blogging; it becomes a documentary of the human spirit, a case study in courage, and a manifesto for the adventurous soul. Truly, Lexie is offering her viewers much more than just travel; she's offering them a world of limitless possibilities.
A Look Towards the Future
Having achieved this monumental goal, Lexie is taking some time to nourish her physical and mental well-being. In Lexie Alford, we see not just a world traveler but a young woman who defied norms, shattered ceilings, and conquered the globe—while also conquering the hearts and imaginations of those who dream of broadening their horizons. And for Lexie, the sky is not the limit; it's just another frontier to explore.