In our fast-paced, digitally connected world, taking a break to rejuvenate your mind, body, and spirit isn't just a luxury but a necessity. Yoga retreats provide the perfect haven for self-discovery. However, not all yoga retreats are created equal. The experience can vary dramatically, from luxurious resorts catering to every creature's comfort to rustic ashrams offering a more austere approach to enlightenment. With options galore, choosing a suitable retreat can be overwhelming. 
Top 10 yoga retreats around the world
That's why we've curated a list of the top 10 yoga retreats worldwide. These retreats offer a variety of experiences to meet your unique needs and expectations.
 1. Surf 'n' Yoga, Fuerteventura
Located on the Canary Island of Fuerteventura, Spain, Surf 'n' Yoga offers a perfect blend of active lifestyle and relaxation. You can indulge in surf lessons and yoga classes daily, complemented by sound healing sessions. This yoga retreat's commitment to whole-body wellness is further evidenced by its healthy, vegan meals—shared accommodations in a beautifully decorated Spanish villa round out the experience.
Best for Detoxing through exercise and vegan cuisine.
 2. Kaliyoga, Puglia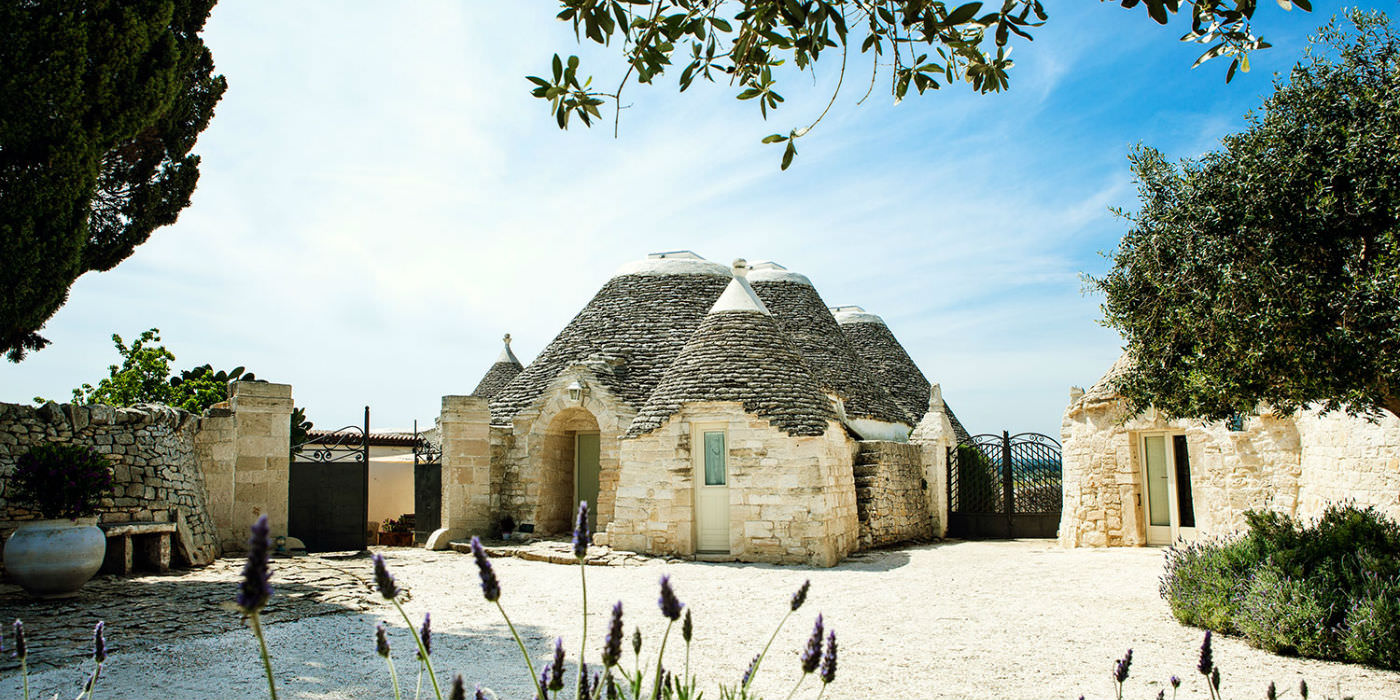 Kaliyoga in Puglia, Italy, offers a holistic experience that nourishes the mind, body, and soul. This yoga retreat blends twice-daily yoga sessions with a culinary journey of delectable Italian cuisine. Guests can opt for rustic accommodations in the region's unique "trullo" buildings. Teachers Jonji & Rosie Miles established Kaliyoga in 2008, and since then, they have labored to develop a retreat that strengthens the body, mind, and spirit.
Best for Rustic Italian luxury and fantastic food.
 3. Paradise Plage, Morocco
Paradise Plage, situated on the coast of Morocco, mixes yoga's serenity with the natural world's splendor. The Atlantic's calming noises peacefully complement yoga practices in the morning. The resort also offers cultural events and surfing instruction, making it a well-rounded vacation destination.
Morocco's first-ever surfing, yoga, and wellness resort is Paradise Plage. Evenings can be spent indulging in regional cuisine at the retreat.
Best for Fitness fanatics, surfers, and cultural exploration.
 4. The Yoga Barn, Bali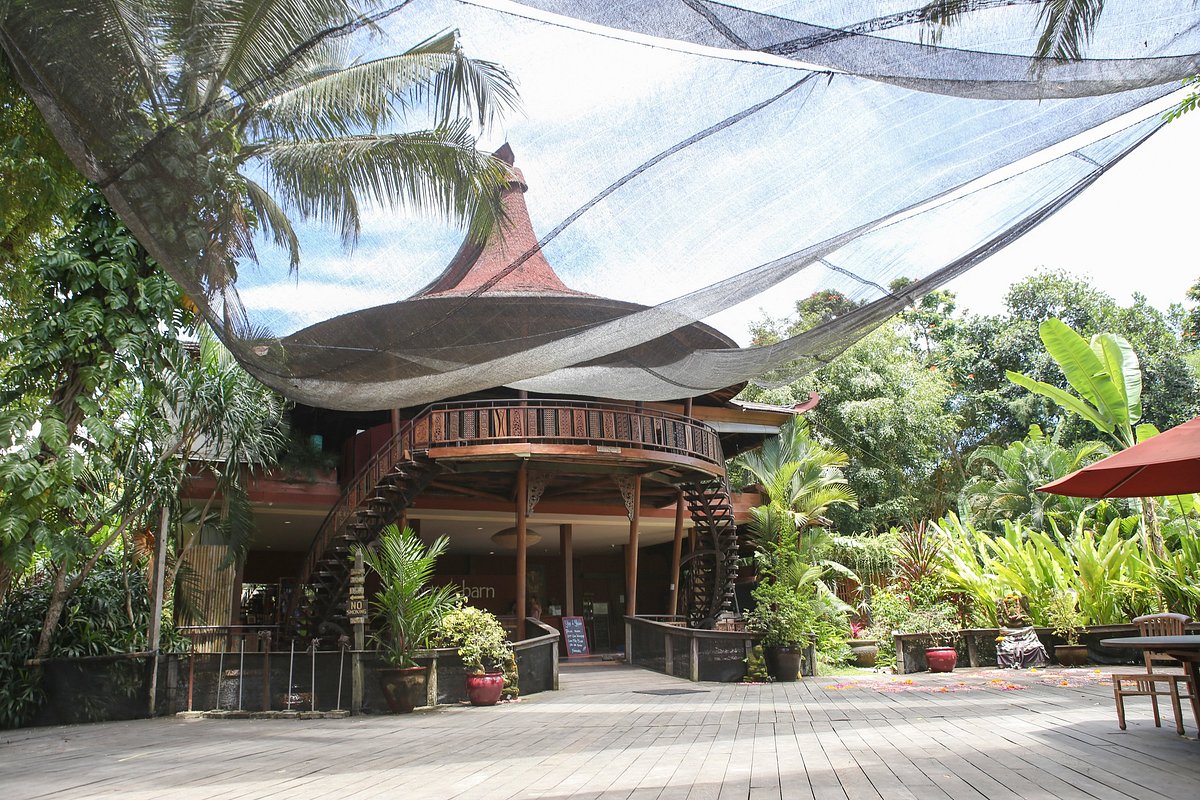 Situated in Ubud, The Yoga Barn offers a more relaxed and communal atmosphere. While it may lack the luxury of other yoga retreats, it compensates with various styles of yoga and meditation classes, an Ayurvedic spa, and a charming garden café that provides vegan food and drinks.
Best for Socializing and a variety of yoga styles.
5. Absolute Sanctuary, Thailand
Located in Koh Samui, Thailand, this retreat is designed for those seeking a thorough detox. From strict to vegetarian options, the detox programs are customizable and supported by tailored massages and yoga exercises.
Every healthy program is tailored to each person's interests and requirements. Yoga poses and customized detox treatments can assist with internal and external cleaning.
Best for Comprehensive, personalized detoxing.
6. The Farm at San Benito, The Philippines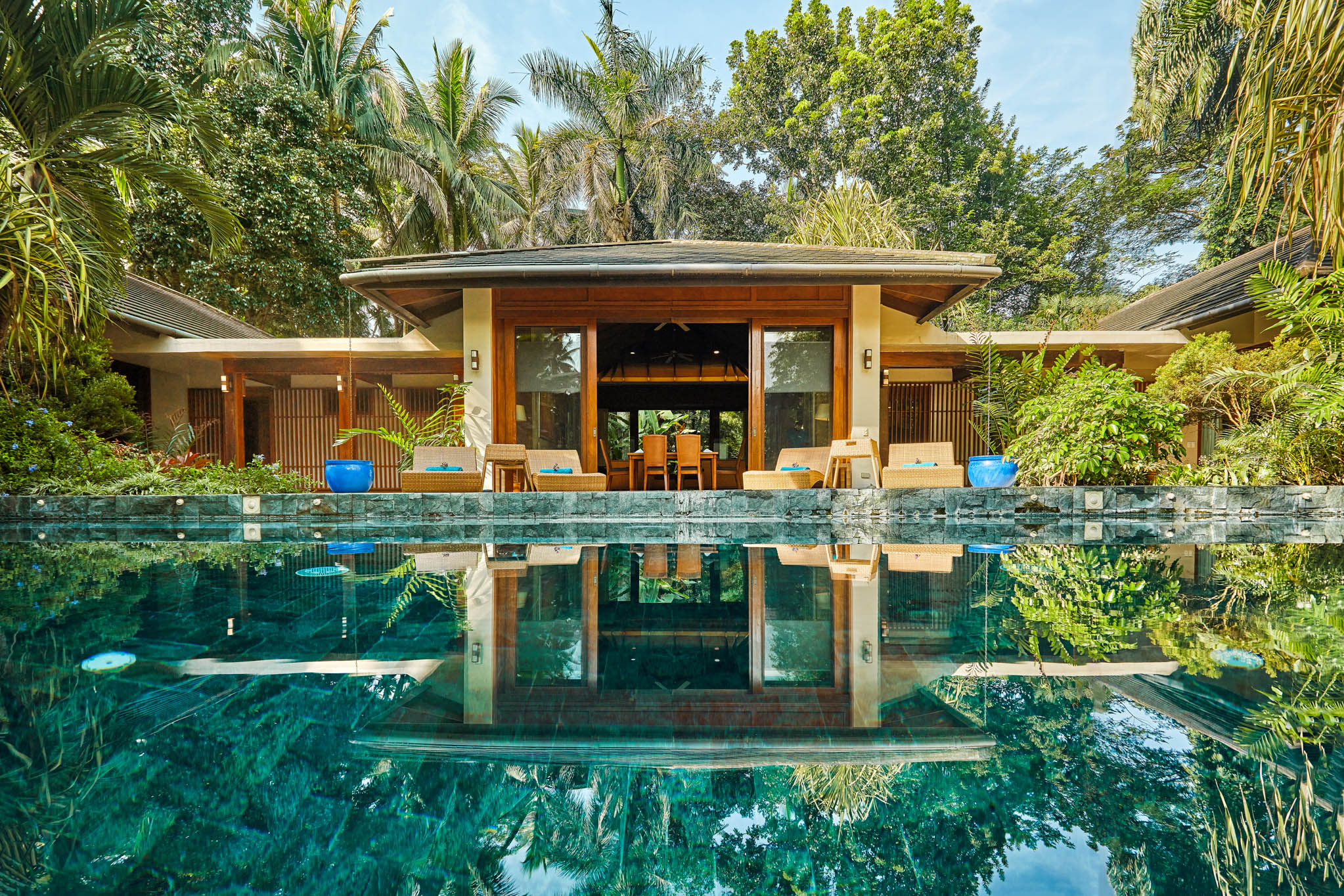 The Farm is located in the Philippines. Offering several yoga classes, vegan cuisine, and spa treatments, this retreat aims to provide holistic healing in a sumptuous environment.
This unique yoga retreat is committed to providing holistic healthcare in a beautiful, rural location. There are lush, verdant vistas from nearly every site, and the rooms are stylishly designed with local materials. Additionally, many freshly produced green juices, a small gym, and spa services help you decompress.
Best for Luxury natural views along with peace.
7. Shreyas Retreat, Bangalore
Shreyas Retreat is located in India and focuses on personalized care, with a maximum of 20 people. Offering Hatha and Ashtanga yoga classes, it aims to guide you on a journey of self-discovery and spiritual growth.
The Rejuvenation spa is one of the best in India.  Numerous soothing massages are available, along with organic scrubs and masks prepared from their organic gardens. With 26 acres of lush landscaping and picturesque frangipani gardens, this alcohol-free, non-smoking hideaway can escape the poisons in life and cure yourself.
Best for Meditation, reflection, and personal care.
8. Amansala, Tulum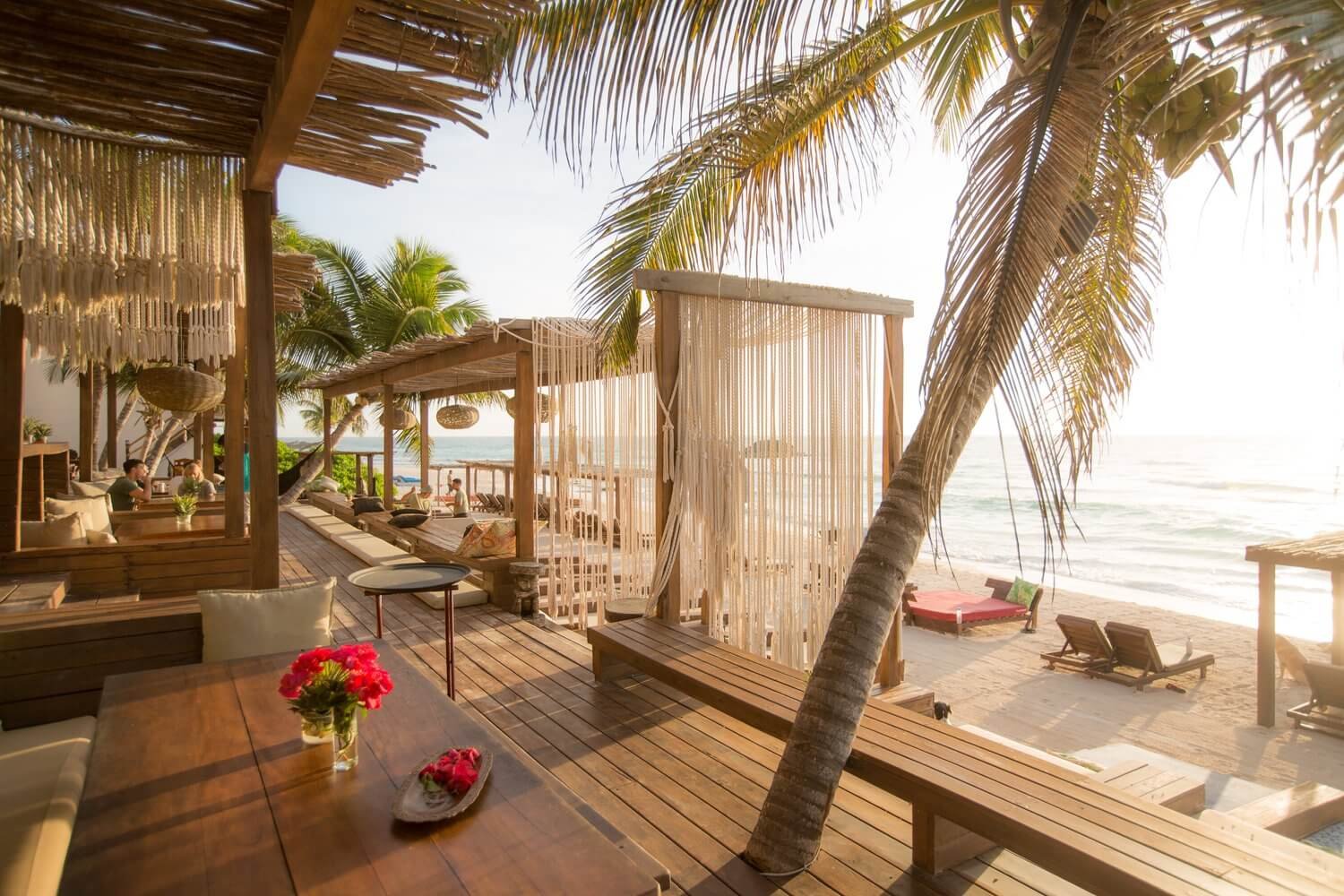 Located in Tulum, Mexico, with a beachfront yoga experience. With eco-chic accommodations and a range of yoga and exercises, this retreat is perfect for those looking to get in shape while enjoying natural beauty.
There is also the option of a boot camp, which offers more aerobic exercise for guests serious about losing weight. This is a fantastic yoga retreat for women to attend together or separately! After participating in bikini boot camp for a week and practicing yoga on the beach, you'll look amazing when you leave and be ready to return to your regular life feeling great!
Best for Fitness and beachfront relaxation.
9. Sivananda, Bahamas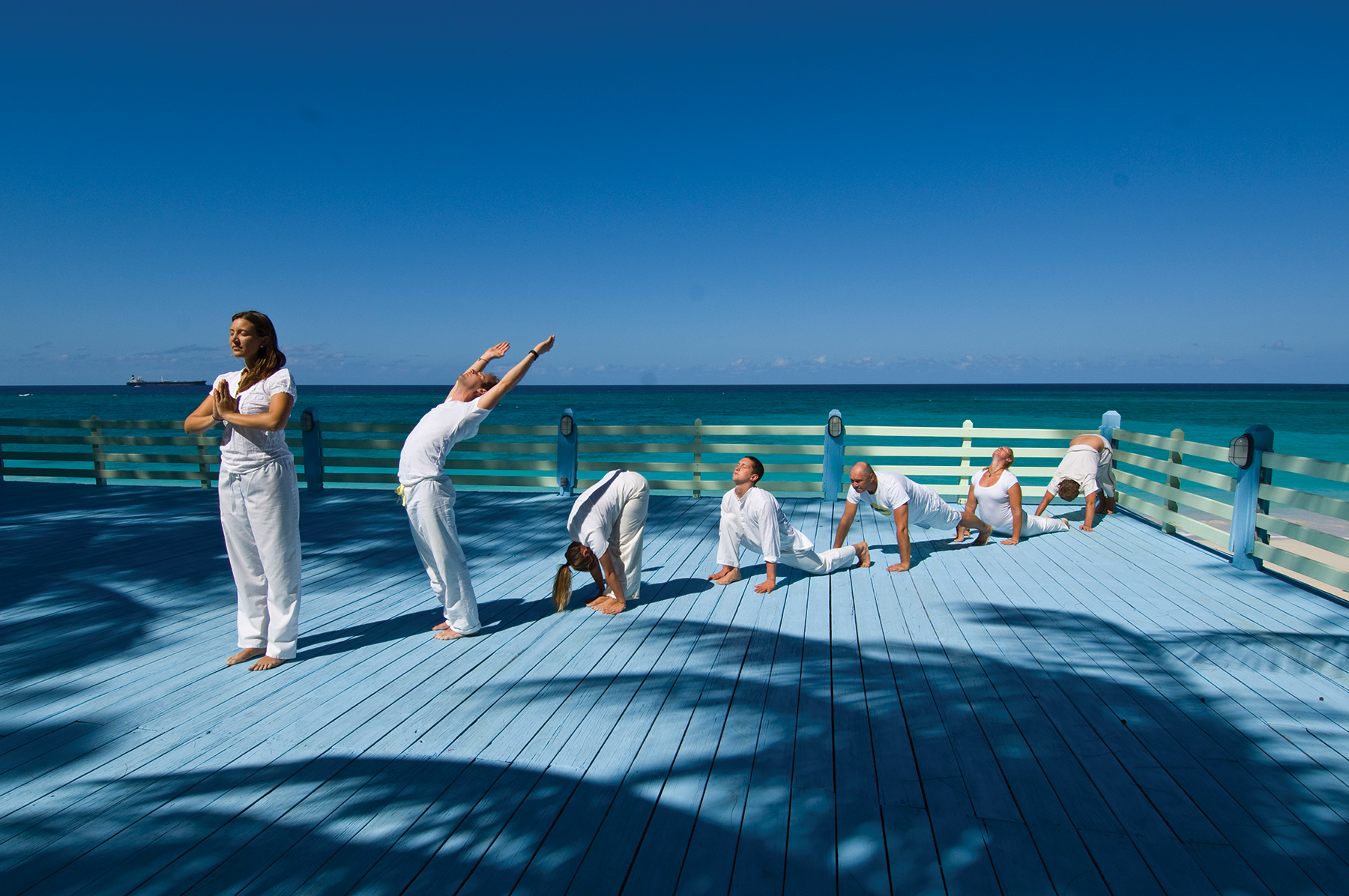 This budget-friendly retreat in the Bahamas offers a variety of accommodations, from beach huts to garden-view rooms. With a focus on spiritual growth and healthy living, Sivananda offers a comprehensive yoga experience.
You'll be greeted by staff and instructors dedicated to supporting their guests as they embark on journeys of spiritual development and overall wellness through yoga and nutritious food. You can choose accommodations, including beach huts, tent camping, rooms with ocean views or gardens, and more. You can participate in this life-changing program irrespective of your financial situation because each room type and price match.
Best for Budget-friendly spiritual growth.
10. Ak'bol, Belize
Ak'bol is gaining a reputation for being a family-friendly eco-resort, which is unusual for a yoga retreat. Ak'bol is an excellent place for people of all ages to learn to connect with nature. It is located on the seaside, approximately a quarter mile from the second-smallest Barrier Reef in the world.
You will be awakened every day by the sound of tropical birds while staying in the tiny hamlet of cabanas perfectly positioned by the sea, and you will see the sunrise over the reef every morning. 
At this getaway, you may ditch your flip-flops and go barefoot in the delightfully soft, white sand. A yoga class will end each day at the end of the pier. 
Best for the whole family retreat.
Before You Go
The top 10 yoga retreats listed above offer a tapestry of experiences catering to diverse needs, whether detoxing, luxurious relaxation, or the rigorous physical and spiritual practices you seek. This brief guide provides a good starting point for those seeking the yoga retreat that best suits their needs.
The destination matters as much as the journey for holistic well-being. Remember, the best retreat is the one that resonates with you, allowing you to grow, rejuvenate, and return to the world as a better version of yourself.