Imagine cruising through azure waters, the sun kissing your skin, and the wind whispering tales of distant shores. This dream becomes a reality aboard the world's most luxurious yachts. These redefine opulence with floating wonders, offering not just a mode of transportation but an unparalleled experience of extravagance on the high seas. In this voyage of exploration, we unveil the epitome of maritime luxury – the top yachts in the world that grace the waters with their grace, originality, and grandeur.
Top Yachts in the World
Let's get started:
1. Azzam – The Majestic Superyacht
At an astonishing 590 feet, "Azzam" is not just a yacht; it's a maritime wonder. Launched in 2013, this superyacht boasts attractive exterior and elegant lines. Owned by the Emir of Abu Dhabi, "Azzam" is designed for speed and luxury. It combines performance with luxury with a top speed of over 30 knots. The interiors blend timeless elegance and contemporary design, featuring a spa, cinema, and numerous lounges. "Azzam" redefines what it means to sail in style.
2. Eclipse – Where Extravagance Meets Security
Owned by Russian billionaire Roman Abramovich, "Eclipse" is renowned for its grandeur and unique security features. At 533 feet, it offers an array of amenities, including two helipads, a dedicated disco hall, a pool that can be used as a dance floor, and even an anti-missile system. High-grade safety – No wonder it's on the list of the top yachts in the world. The interiors, designed by Terence Disdale, are a testament to luxury, with intricately crafted details and lavish furnishings.
3. Dilbar – A Floating Palace
"Dilbar" is one the top yachts in the world list as it is a spectacle of engineering and artistry built for the Russian oligarch Alisher Usmanov. Stretching 512 feet long, it features a magnificent mosaic swimming pool, one of the largest ever installed on a yacht. The interior is a masterpiece by designer Alberto Pinto, boasting intricate marble work, hand-carved wooden panels, and sumptuous furnishings. "Dilbar" embodies the essence of a floating palace.
4. Sailing Yacht A – Modern Marvel
Breaking the mold of traditional yacht design, this revolutionary creation by German shipyard Nobiskrug deserves to be on the top yachts in the world list. With its recognizable geometric patterns and futuristic appeal, it spans 468 feet. Russian billionaire Andrey Melnichenko owns this yacht, which features cutting-edge technology and innovative design. Its three masts are taller than London's iconic Big Ben clock tower, making it a true engineering marvel.
5. Lürssen's Topaz – A Gem on the Waves
With a length of 482 feet, "Topaz" by Lürssen stands as a symbol of refined luxury. This superyacht boasts an extensive spa area, a Jacuzzi, and a swimming pool on its upper deck. Its interiors, designed by Terence Disdale, exude elegance, soothing colors, and lavish materials. "Topaz" furnishes a haven for relaxation and indulgence amidst the open sea.
6. Serene – A Haven of Tranquility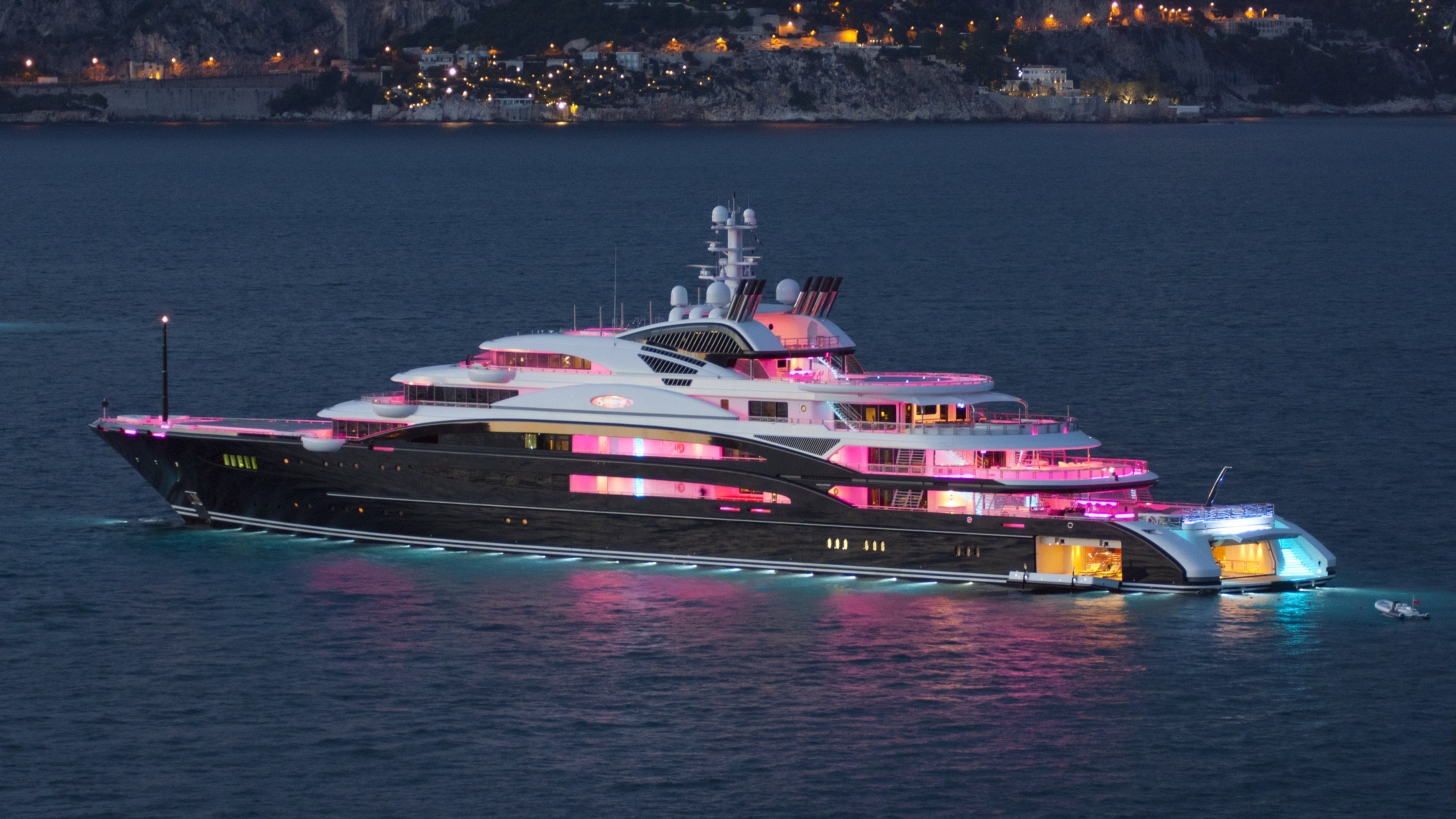 Owned by Russian vodka tycoon Yuri Shefler, "Serene" is a 439-foot superyacht that lives up to its name. It features an infinity pool that can change into a helipad, multiple Jacuzzis, a fully equipped health spa, and even a dedicated submarine. The interior displays understated luxury, tasteful decor, and a soothing color palette. Vodka and yacht – well that's a combo that needs to be on the top yachts in the world list.
7. Al Said – Regal Splendor
Sultan Qaboos bin Said al Said of Oman owns the opulent "Al Said." At around 508 feet, it's known for its regal presence and fine particulars. With an accommodating concert hall and a 50-piece orchestra, "Al Said" indulges in the finer things. Its interiors are adorned with ornate details, intricate woodwork, and luxurious fabrics – all perfect qualifications to be included on the top yachts in the world list.
8. Ocean Victory – A Nautical Triumph
Stretching 459 feet, "Ocean Victory" is a testament to luxury and design prowess. It's a masterpiece on the waves with a sleek exterior and modern lines. Wondering why it's on the list of the top yachts in the world? Well, the yacht offers a cinema, spa, and even a certified helipad. The interior, designed by Alberto Pinto, is an ode to contemporary elegance with a fusion of textures and colors.
9. Lady Moura – Timeless Elegance
"Lady Moura" has been gracing the seas since 1990 and remains a classic in luxury yachts. Owned by Saudi billionaire Nasser Al-Rashid, its iconic name is proudly displayed on the yacht's exterior in 24-carat gold lettering. This is one of the top yachts as it offers a stunning pool with a retractable roof and opulent interiors designed by Italian designer Luigi Sturchio.
10. Dubai – A City on the Sea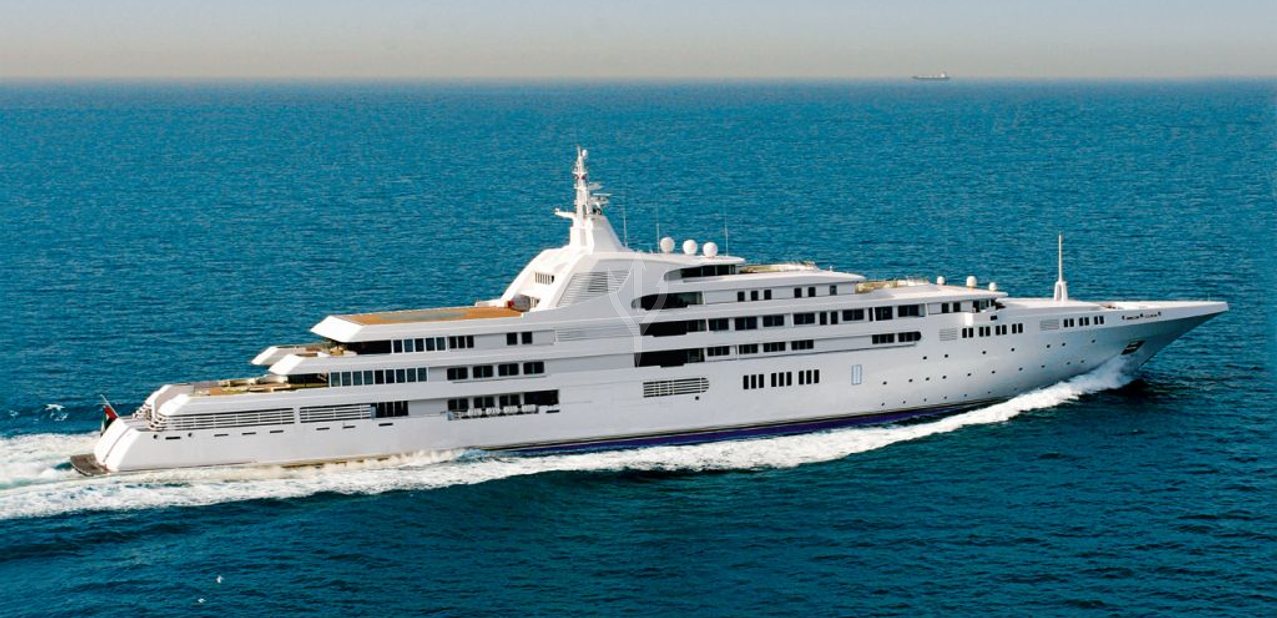 It is owned by Sheikh Mohammed bin Rashid Al Maktoum, the ruler of Dubai, "Dubai" is a floating palace that spans an impressive 531 feet. Last but not the least on this top yachts in the world list, its lavish interior, striking design, and amenities make it more of a city on the sea than a yacht. It features a dedicated spa, helipads, and a mosaic swimming pool.
Sailing the Seas of Grandeur
These yachts aren't just vessels, but epitomes of luxury, artistry, and engineering. They transport their privileged passengers across the seas and into an unmatched world of extravagantness. From technological innovations to breathtaking design, these top yachts in the world redefine opulence. As they glide through the waters, they leave an indelible mark on maritime travel, reminding us that the seas are as much a playground for the affluent as they are a canvas for human creativity and ambition.