Shah Rukh Khan has returned with a bang and his most recent film, "Jawan," is the reason. It is dominating the market, smashing first-day revenue records and enjoying astounding success at the box office. So, how much is Jawan earning worldwide? What is the plot? What are people saying about it? Let's find out!
Also Read:
The Crown: Star Of The Queen Elizabeth II Coin Collection Is Worth Whopping $23 Million
The World's Top 6 Most Expensive Footwears: A Journey Through Luxury
A Spectacular Start
The movie didn't just open with a bang; it exploded onto the screen, earning a whopping Rs 75 crore on its very first day. The anticipation surrounding this film was palpable, and fans flocked to theatres from the crack of dawn to witness the magic of SRK once again.
The Weekend Triumph
The excitement didn't die down after the first day. "Jawan" continued its meteoric rise, raking in Rs 53.23 crore on its first Friday, followed by a staggering Rs 77.83 crore on Saturday. Sunday saw no dip in earnings as it collected Rs 80.10 crore. The weekend truly set the stage for a record-breaking run.
Crossing the 300-crore Milestone
As the week progressed, "the movie showed no signs of slowing down. By the end of Monday, it had accumulated around Rs 30.56 crore, pushing the domestic box office crossed the Rs 300 crore mark. This feat is a testament to the immense love and admiration that fans have for Shah Rukh Khan.
Double Delight with SRK in "Jawan": A Tale of Heroism and Intrigue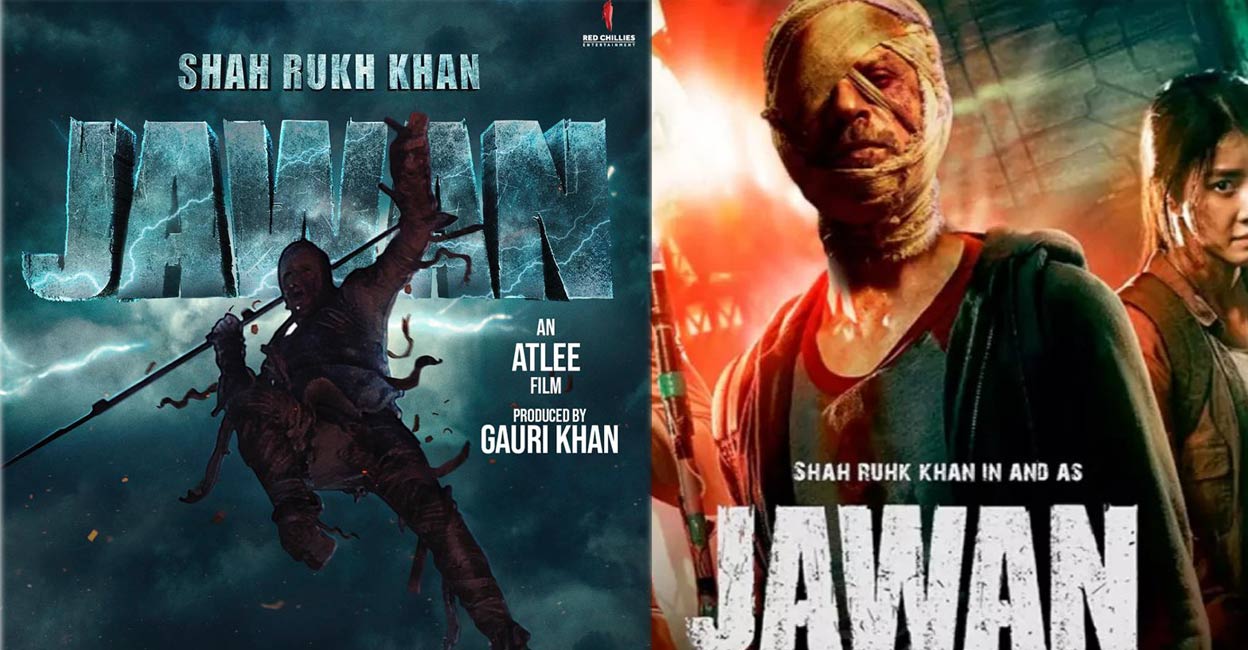 Get ready for a rollercoaster of drama as Shah Rukh Khan takes on not one but two captivating roles in this much-anticipated film. This commercial entertainer, helmed by Atlee in his first foray into Hindi cinema, promises to deliver thrills, chills, and a double dose of SRK magic.
King Khan shows off his range of skills, taking on the roles of both a shrewd thief and an intelligence officer. In the course of the movie, the actor will astonish viewers by assuming seven different personas, leaving them in awe at his remarkable transformation.
As the trailer hints, SRK's character isn't confined to the realms of heroism alone; this time he is donning the hat of a villain. This adds an exciting layer of complexity to the storyline and further fueling the already sky-high expectations.
In one of his roles, SRK embodies the persona of an army man, promising action-packed sequences that will keep audiences on the edge of their seats. But that's not all; he appears poised to double up as a police officer as well, promising a character with moral complexity and a strong sense of justice.
But what's the driving force behind this high-octane drama? It's a tale of vengeance as the father character embarks on a mission to seek retribution for past injustices. His journey is not a solitary one; he's backed by a formidable team of five fearless women, adding a unique twist to the traditional vigilante narrative.
Conquering North America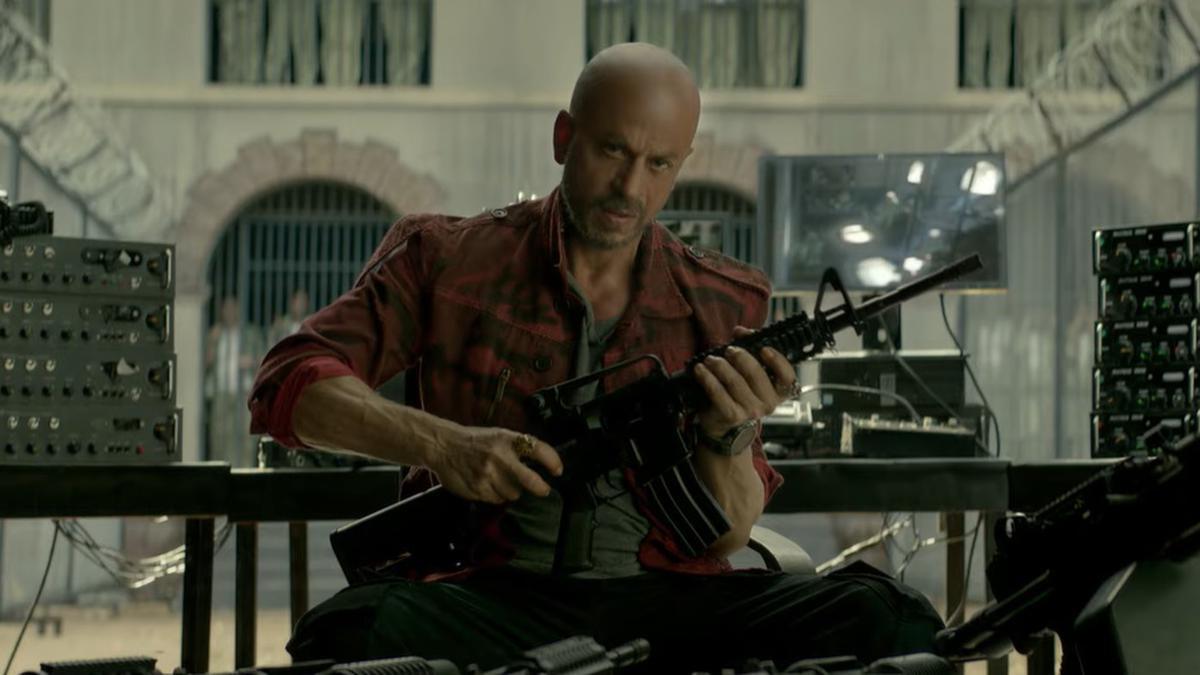 This movie has not only taken the Indian box office by storm but has also made a significant impact in North America. It secured the fourth position at the US domestic box office for its opening weekend, beating out notable films like "Barbie" and "Oppenheimer." With a remarkable $6.2 million in earnings from 813 locations, "Jawan" proved that Shah Rukh Khan's appeal transcends borders.
International Triumphs
"Jawan" isn't just making waves in India; it's also conquering international territories. The film's global box office collection stands at a staggering Rs 531 crore in just four days, making it the fastest Hindi film to achieve this feat.
Shah Rukh Khan's Unprecedented Feat
Here's another jaw-dropping fact: Shah Rukh Khan is the only actor to deliver two consecutive Rs 500 crore grosser in a single year. "Jawan" follows the success of his previous film, "Pathaan," which also made significant records at the ticket counters. SRK's star power knows no bounds!
A Star-Studded Cast
Apart from SRK and Nayanthara, "Jawan" has a large cast, with Vijay Sethupathi playing the main antagonist. The film also marks Nayanthara's Hindi film debut. With stellar performances from Deepika Padukone, Priyamani, Sanya Malhotra, Sunil Grover, Eijaz Khan, and Sanjay Dutt, "Jawan" is a cinematic extravaganza.
Celebrating Real-Life Heroes
In a heartwarming gesture, a special screening of "Jawan" was organized for real-life heroes in Mumbai, including Indian Army personnel, police officers, and traffic police. Director Atlee attended the event to show his appreciation for these brave individuals who serve the nation tirelessly.
Warm Wishes and Congratulations

As "Jawan" continues to break records and capture hearts, the film has received warm wishes and congratulations from various quarters. Director Anil Sharma and actress Ameesha Patel joined the chorus of admiration for Shah Rukh Khan and his film's exceptional box office performance.
"Jawan" is not just a film; it is a huge phenomenon that has made an enduring impression on Indian film history. King Khan's star power, combined with a gripping storyline and stellar performances, has propelled this film to new heights. As the numbers keep rolling in, one thing is clear: the reign of King Khan is far from over, and fans can't wait to see what he has in store next. "Jawan" is not just a movie; it's a celebration of cinema and a testament to the enduring love for Shah Rukh Khan.
Read Next: A Glimpse of Grandeur: World's Most Expensive Car Ever Made Which Costs $28 Million