In an era where Western entrepreneurs frequently dominate the spotlight, Pham Nhat Vuong stands as a testament to the untapped potential of emerging economies. Holding the unique title of Vietnam's first and only billionaire, Vuong is not just a national icon but also ranks as the 16th wealthiest individual globally. With an astounding net worth of $37 billion, he has risen from relative obscurity to become a powerhouse in the international business arena, symbolizing the promise that Southeast Asia holds for economic prosperity.
The Early Life of Phạm Nhật Vượng
Born in Hanoi on August 5, 1968, Phạm Nhật Vượng had humble beginnings that belied his future empire-building capabilities. His father was part of the Vietnamese Army's air defense division, and his mother ran a tea shop. Yet, his exceptional proficiency in mathematics earned him a scholarship to study at the prestigious Moscow Geological Prospecting Institute. This move would mark the beginning of his expedition as an international entrepreneur.
Venturing into the Ukrainian Frontier
In Ukraine in the 1990s, Phạm Nhật Vượng began with an instant noodle restaurant bootstrapping the venture with money borrowed from family and friends. Recognizing the growth potential of the instant food market, he expanded his business into noodle production, which led to the formation of Technocom in 1993, which increased into a market leader in dehydrated culinary products in Ukraine. This success story culminated in 2009 when Vượng sold Technocom to global giant Nestlé for an impressive $150 million, setting the stage for his return to Vietnam.
A Grand Homecoming: The Birth of Vingroup
On his return, Phạm Nhật Vượng made a splash in Vietnam's burgeoning real estate sector. He introduced Vinpearl Resort Nha Trang in 2003 and followed up with Vincom City Towers (renamed Vincom Ba Trieu) in central Hanoi in 2004. Both businesses went public in 2007 and eventually merged to form Vingroup. Vượng extended his commercial empire into various sectors, including retail, healthcare, education, and sports, often transforming investments into non-profit ventures.
Financial Ascendancy and Global Recognition
In 2015, with total assets of around $1.1 billion, Vượng was declared the wealthiest person in Vietnam. Forbes says his net worth will be $9 billion in 2021. However, the tide turned dramatically in August 2023 when his EV manufacturing company VinFast, listed through a Special Purpose Acquisition Company (SPAC), saw its share price soar by an astonishing 175%. This event took Phạm Nhật Vượng's net worth to over $37 billion, making him the fourth richest person in Asia and the 59th richest globally.
Navigating Risks and Market Volatility
While the 99% of the ownership of the outstanding shares held by Phạm Nhật Vượng— questions market volatility and liquidity, it also showcases his risk-taking ability and confidence. VinFast, now building a factory in North Carolina for electric SUVs, expects sales to hover between 45,000 and 50,000 units this year. With this ambitious outlook, the company is an exception in the EV sector, particularly compared to peers like Lordstown Motors and Nikola, which have seen massive devaluations.
Philanthropy and a Holistic Vision
But Vượng's vision transcends mere commercial successes. Phạm Nhật Vượng founded the $4.5 million VinFuture Prize with his wife in December 2020 to foster science and technological innovation. Even within Vingroup, he has turned some business segments into non-profit entities, especially those in healthcare and education. He says, "I don't care how much money I make. I want to build things that make life beautiful."
What Lies Ahead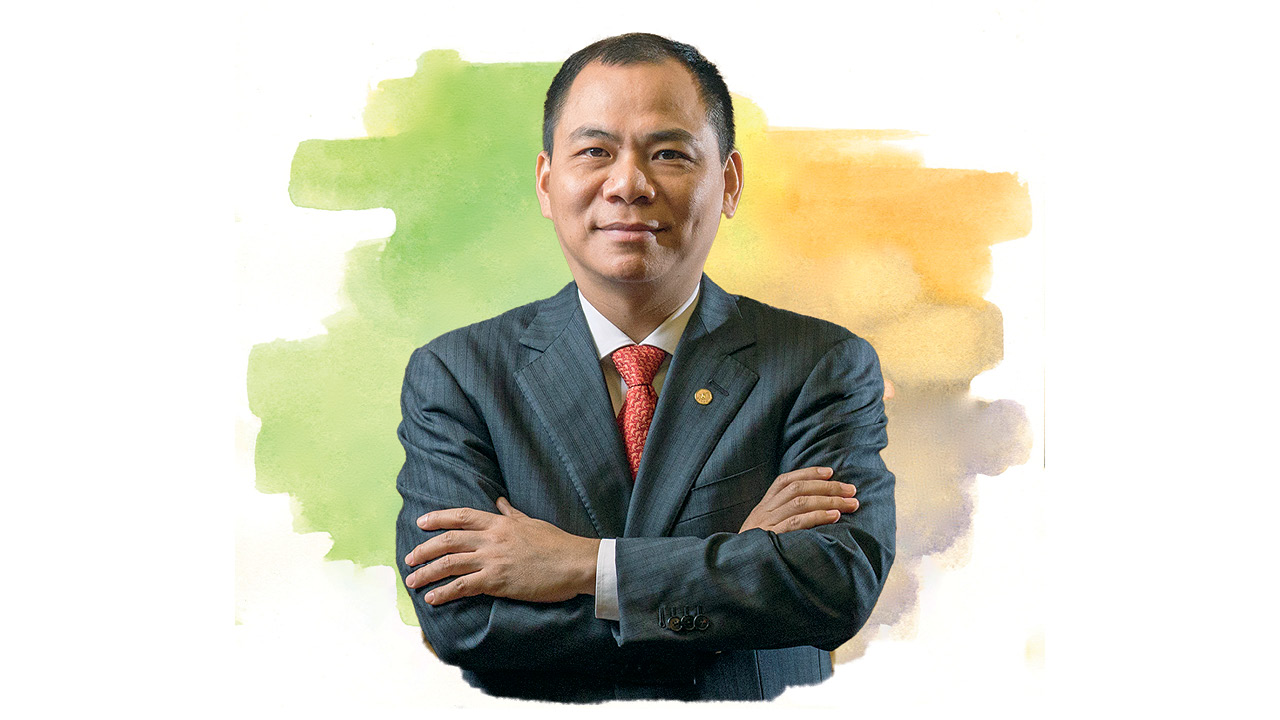 While Phạm Nhật Vượng's story may read like a modern business epic, it serves as much more than that. It embodies the promise and challenges that come with entrepreneurship in emerging economies. Vượng's journey is a beacon, illuminating that those who dare to dream and act with perseverance thrive. 
As he continues to expand his empire, it's clear that Vượng isn't just concerned with personal wealth accumulation. His actions hint at a much grander vision: socio-economic transformation and sustainable development in Vietnam and globally. This commitment places him in a unique position among the world's business leaders—a tycoon with a Midas touch and a heart of gold.
For budding entrepreneurs in Vietnam and elsewhere, Vượng's life is a testament to what can be achieved with vision, ingenuity, and relentless effort. He is a vivid reminder that boundaries are often self-imposed in entrepreneurship and that the sky is not the limit but the beginning.
In the story of Phạm Nhật Vượng, we find the quintessential narrative of entrepreneurship:
A series of calculated risks

A vision not just for personal enrichment but for elevating the human experience.
As Vượng continues to blaze new trails, he is all set to inspire the upcoming generation of entrepreneurs.