Spain, with its sun-drenched beaches, iconic architecture, and gastronomic wonders, is a destination that satisfies every travel craving. Whether you're an art lover, a history buff, or a beachcomber, this European gem offers a plethora of spectacular experiences. It's a land where medieval castles coexist with modernist art, tapas bars are as popular as Michelin-starred restaurants, and every city tells a different tale. This article brings you the top 10 amazing places to visit in Spain that capture the country's diverse charm, culled from traveler testimonials and expert recommendations.
Also Read:
Top 10 Exquisite Yoga Retreats Around the World: Embark on a Soulful Journey
10 Best Korean Skincare Products of 2023: Your Ultimate Guide
Top places to visit in Spain
Discover the enchanting allure of Spain, where every city is a unique treasure trove of experiences waiting to be unveiled. From the bustling energy of Madrid's art scene to the serene beaches of the Balearic Islands, there are so many places to visit in Spain that offers a myriad of captivating destinations that promise unforgettable moments for every traveler. So, let's find out the best places to visit in Spain.
1. Madrid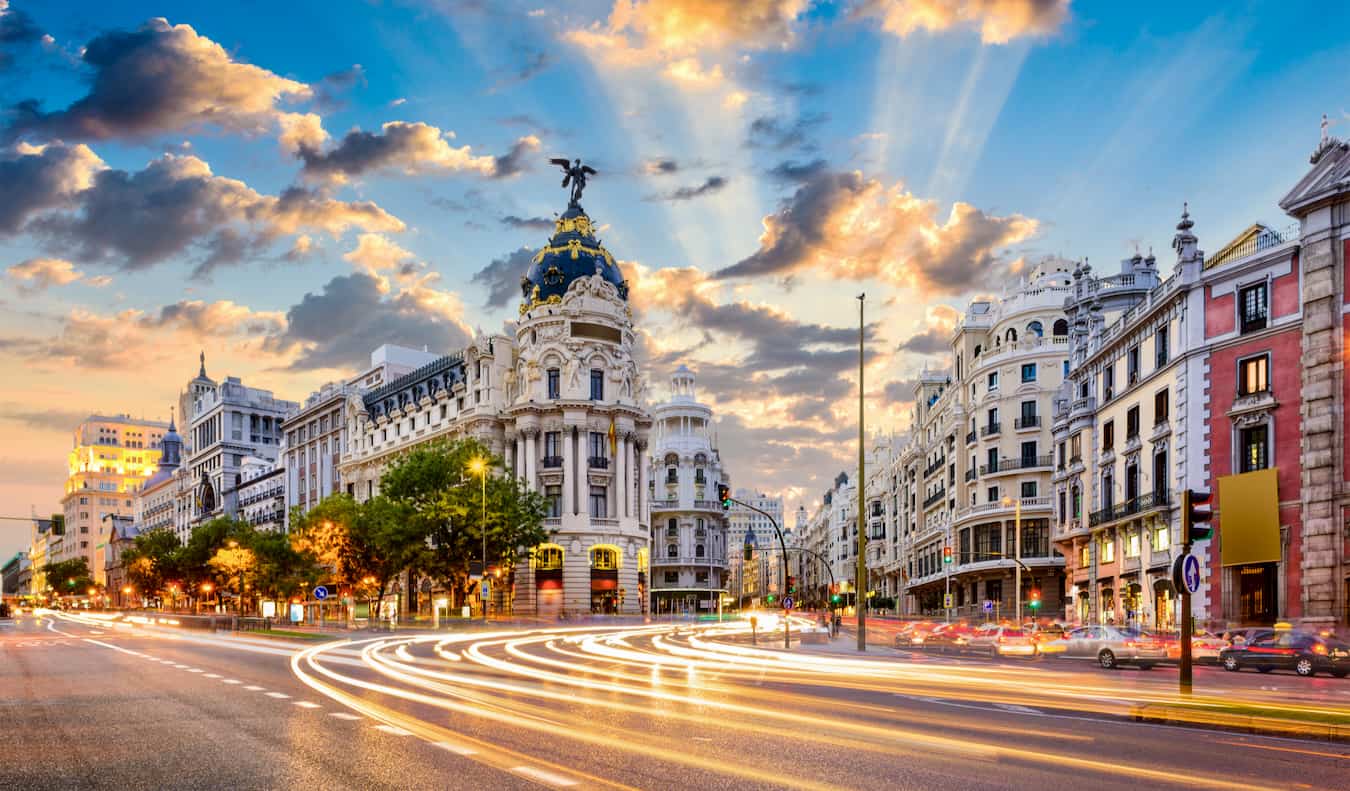 The Spanish capital, Madrid should be on the top of the places you wish to visit in Spain. It is a haven for art enthusiasts. The city boasts the "Golden Triangle of Art," which includes three world-renowned museums: Museo del Prado, Reina Sofía, and the Thyssen-Bornemisza. Here, you'll find works by masters like Goya, Picasso, and Dalí. Beyond art, Madrid is an epitome of Spanish vibrancy, best exemplified in its street culture. The historic La Latina neighborhood's Cava Baja street offers an unforgettable wine-soaked tapas crawl experience.
2. Barcelona
Next on the list of the must visit places in Spain is Barcelona. It is a city where modernist art meets ancient history. The Sagrada Família and Park Güell are testaments to Antoní Gaudí's architectural brilliance. Not to be overlooked, the Gothic Quarter, with its narrow streets and historic plazas, dates back over 2,000 years. It's a city where you can enjoy both a walk on the beach and a tour of an ancient citadel.
3. San Sebastián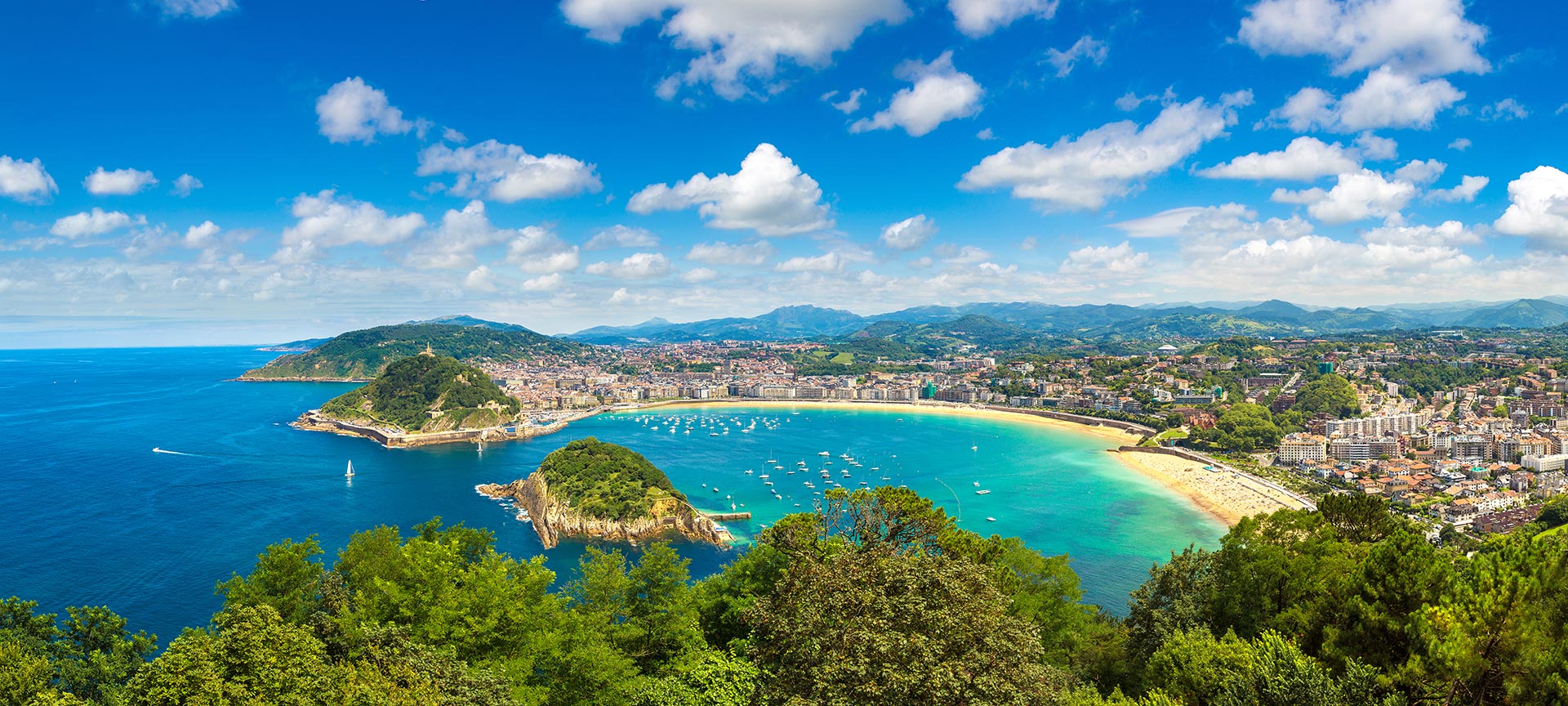 One of the best places to visit in Spain if you are a foodie is San Sebastián, or Donostia, in Basque. Holding the greatest number of Michelin stars per square meter in Europe, the city is a gastronomic wonderland. Walk down 31 de Agosto Street in the Old Quarter, and you'll find pintxos bars offering bite-sized delights that showcase the best of Basque cuisine.
4. Balearic Islands
Beach lovers will find paradise on the Balearic Islands, which include Ibiza, Mallorca, Menorca, and Formentera. The magnificent colors of blue waters that encircle the islands' beaches are known as the "Balearic blues," earning them worldwide fame. Ibiza's old fortified towns and prehistoric ruins offer a more sedate form of enchantment than the island's beaches. 
5. Seville
This is the one of the best places to visit in Spain if you are looking for a city steeped in history and culture. The city offers a blend of Gothic grandiosity and Islamic elegance, with landmarks like the Seville Cathedral and the Real Alcázar. Seville's unique charm is also evident in its street life, from the traditional flamenco tablaos to the horse-drawn carriages that add a touch of romance.
6. Toledo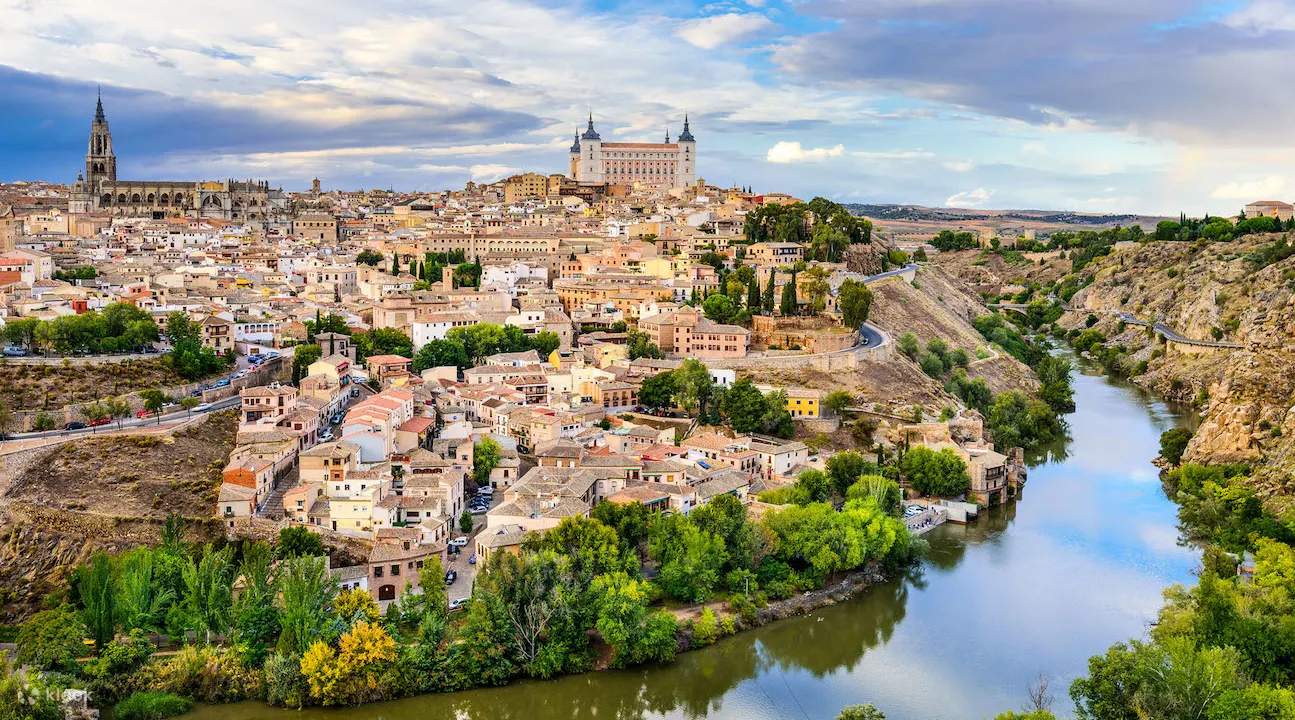 Known as "The City of Three Cultures," Toledo is a historical marvel. Its narrow cobblestone streets reveal a blend of Jewish, Christian, and Islamic influences, embodied in landmarks like the Catedral de Toledo and the El Tránsito Synagogue. So, if you one of the places to visit in Spain on your bucket list has such cobble-stone laden roads then, pack your flats and leave your heels behind.
7. Granada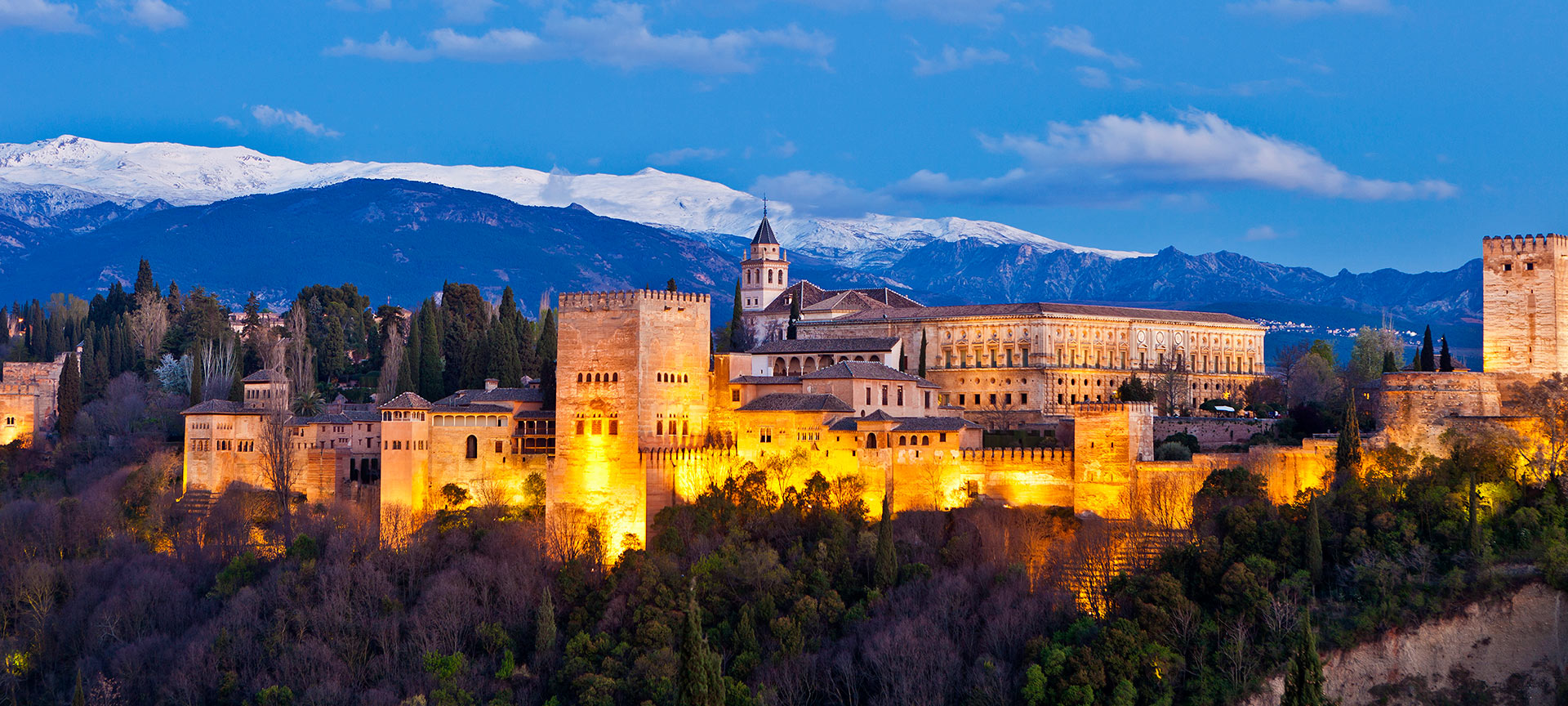 Looking for not so crowded places to visit in Spain? Take a look at Granada. It is famous for the Alhambra, a complex that showcases the pinnacle of Western Islamic architecture. The intricate designs and detailed mosaics of the Alhambra are as mesmerizing as they are historically significant.
8. Santiago de Compostela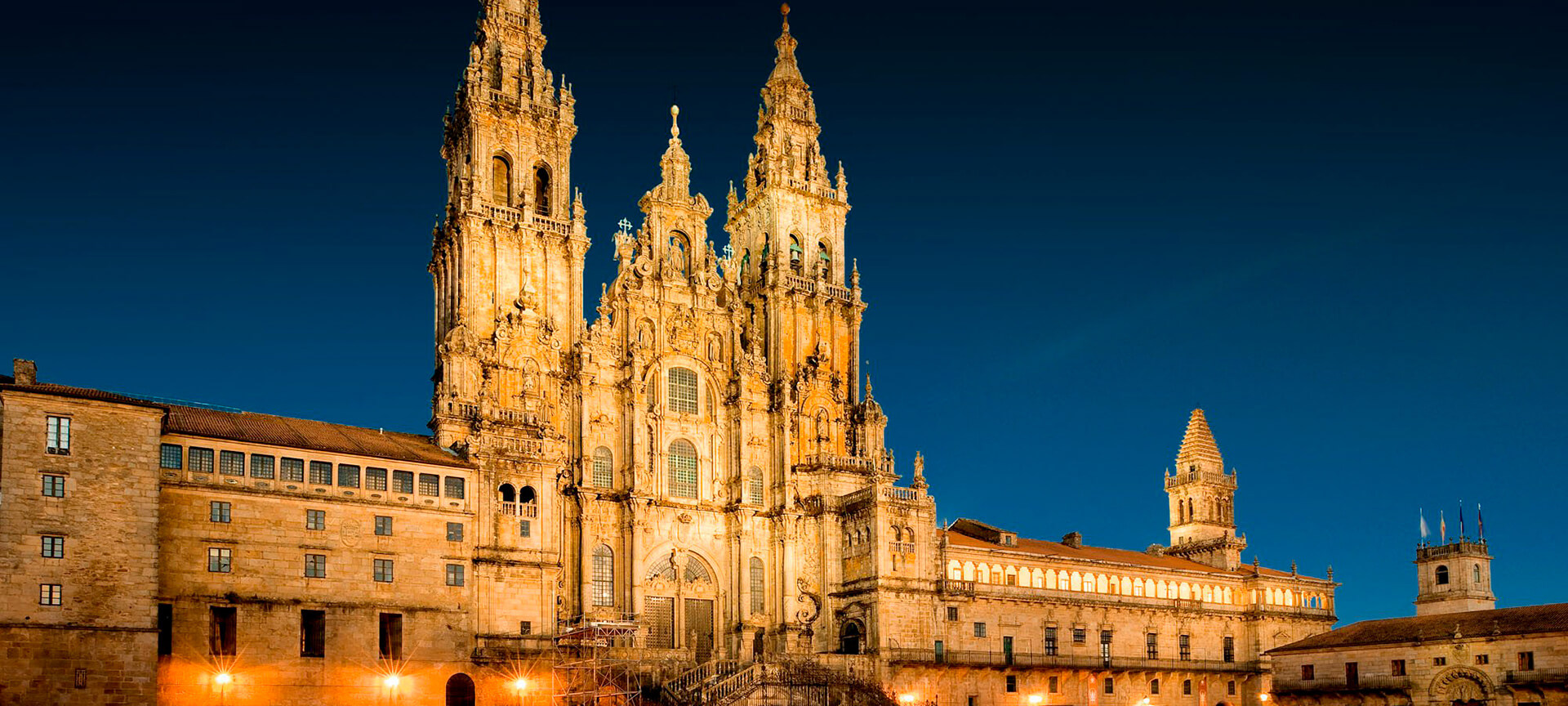 For those seeking spiritual experiences, Santiago de Compostela is definitely one of the places to visit in Spain. It is the final destination of the famed Camino de Santiago pilgrimage. Even if you're not a pilgrim, it offers a unique blend of spirituality, history, and Galician culture, making it a must-visit.
9. Valencia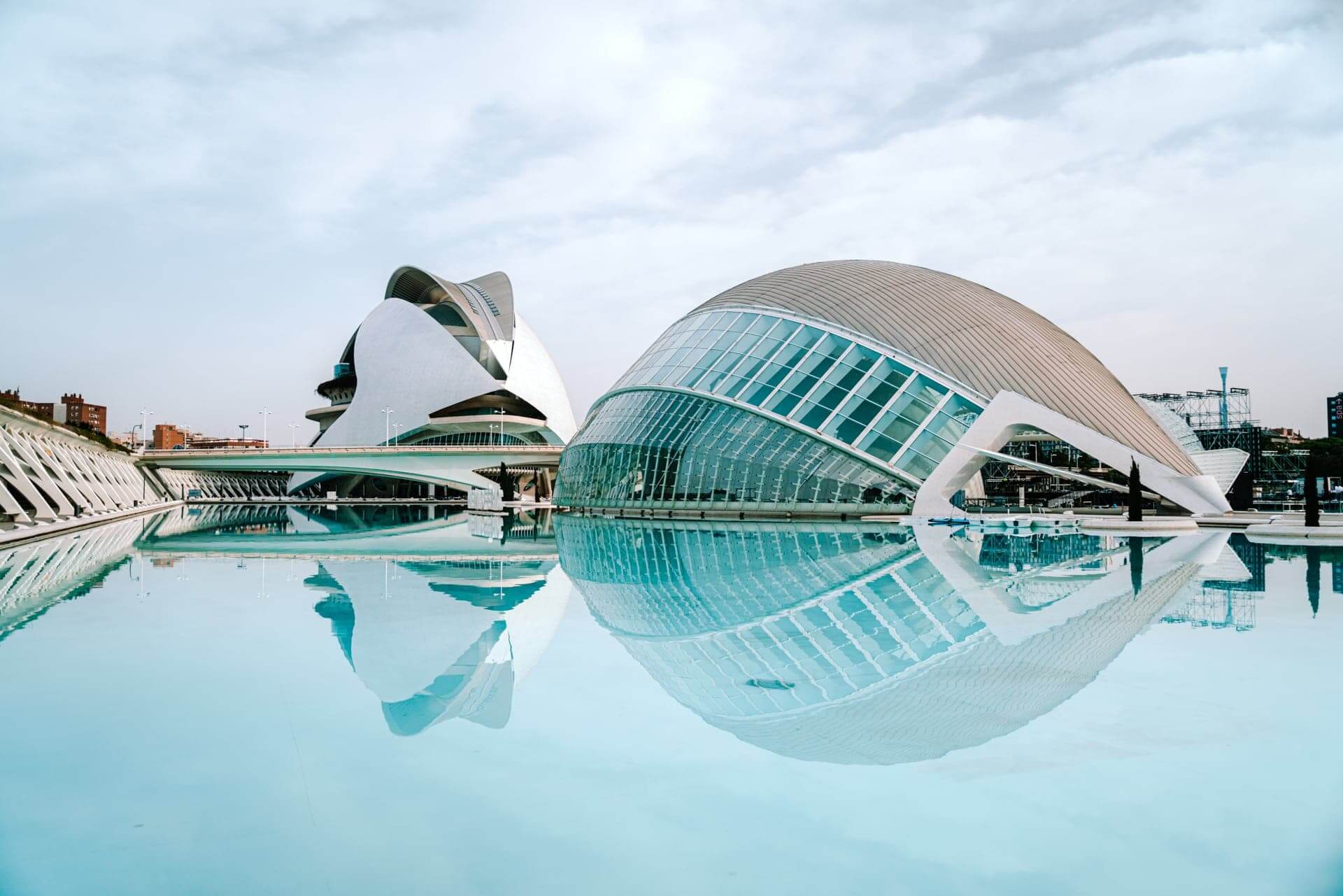 The city is the birthplace of paella, Spain's world-famous rice dish. A visit to Valencia wouldn't be complete without sampling this local specialty at a beachside restaurant. Head to Malvarrosa Beach for sun, sand, and a pan of paella brimming with saffron-tinted rice, rabbit, chicken, and vegetables. Yum! Now that really needs to be on your checklist of the places to visit while in Spain. Valencia is also a place where tradition and innovation coalesce beautifully, and it offers the best of both worlds to those who seek it.
10. Málaga
Last on the list of amazing places to visit in Spain is Málaga. It is often described as the gateway to Spain's Costa del Sol, but it's much more than just a portal to sandy beaches and resort towns. This port city has a rich cultural and historical landscape, with landmarks such as the Alcazaba, an 11th-century Moorish fortress that offers panoramic views of the city, and the Castillo de Gibralfaro, another high-perched fortress with a storied past. Nestled in the heart of the city is the birthplace of Pablo Picasso, which now serves as a museum showcasing some of his earliest works.
Before You Go
Spain is a treasure trove of experiences waiting to be found, with everything from the world-class art galleries of Madrid to the spiritual depths of Santiago de Compostela. Every traveler can find their favourite places to visit in Spain in its different landscapes, cultures, and cuisines. These top 10 locations only scratch the surface of what this amazing nation has to offer. Prepare for an exciting Spanish experience by planning your schedule, gathering your belongings, and leaving.
Read Next:
World's 7 Most Expensive Theme Parks: Exploring the Pinnacle of Thrills